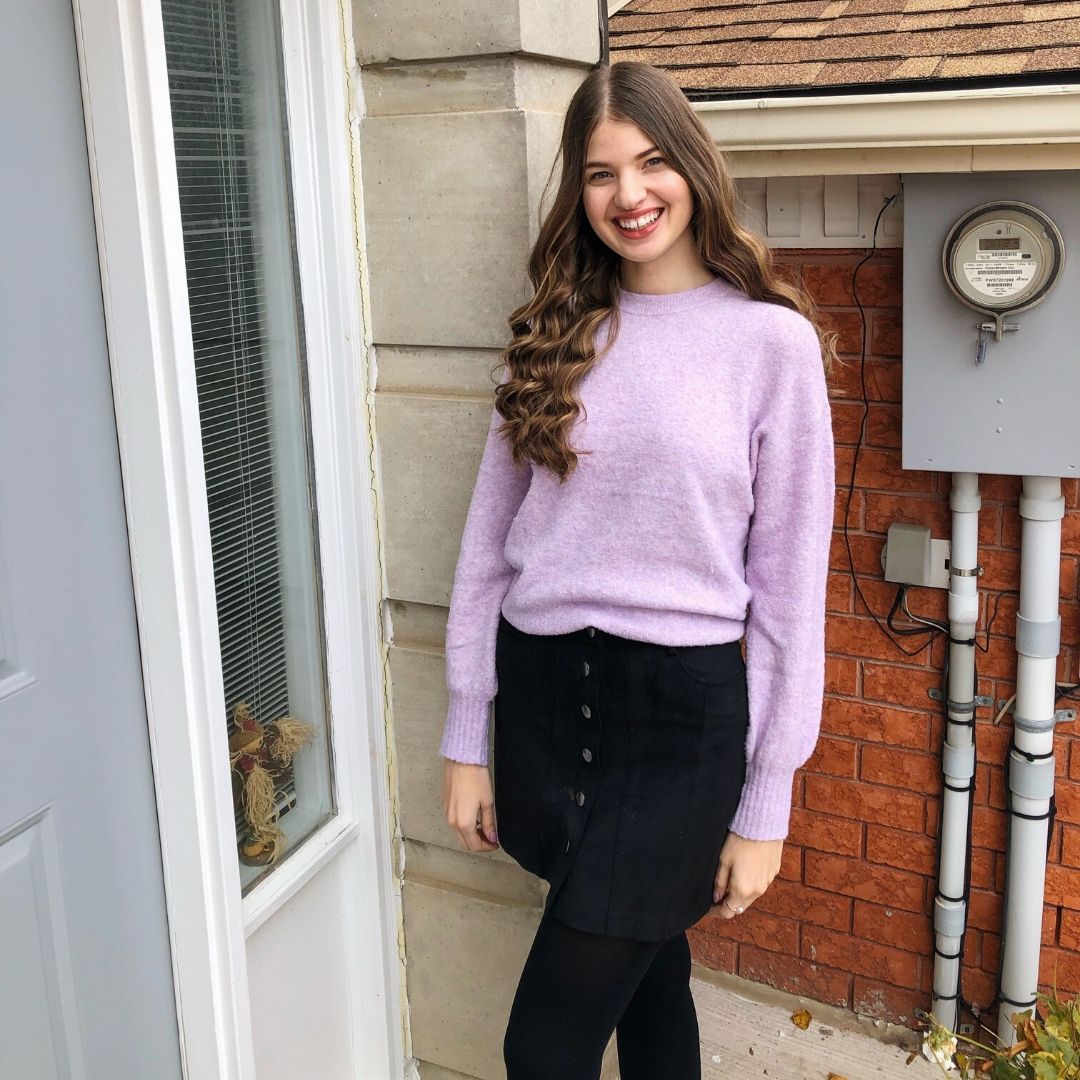 While wearing this lilac sweater in early winter I kept humming to myself the song 'Lavender Blue Dilly Dilly' from Disney's Cinderella. It's one of my music students favourites.
Here is the outfit that inspired the constant singing.
Related: Preppy in Plaid Outfit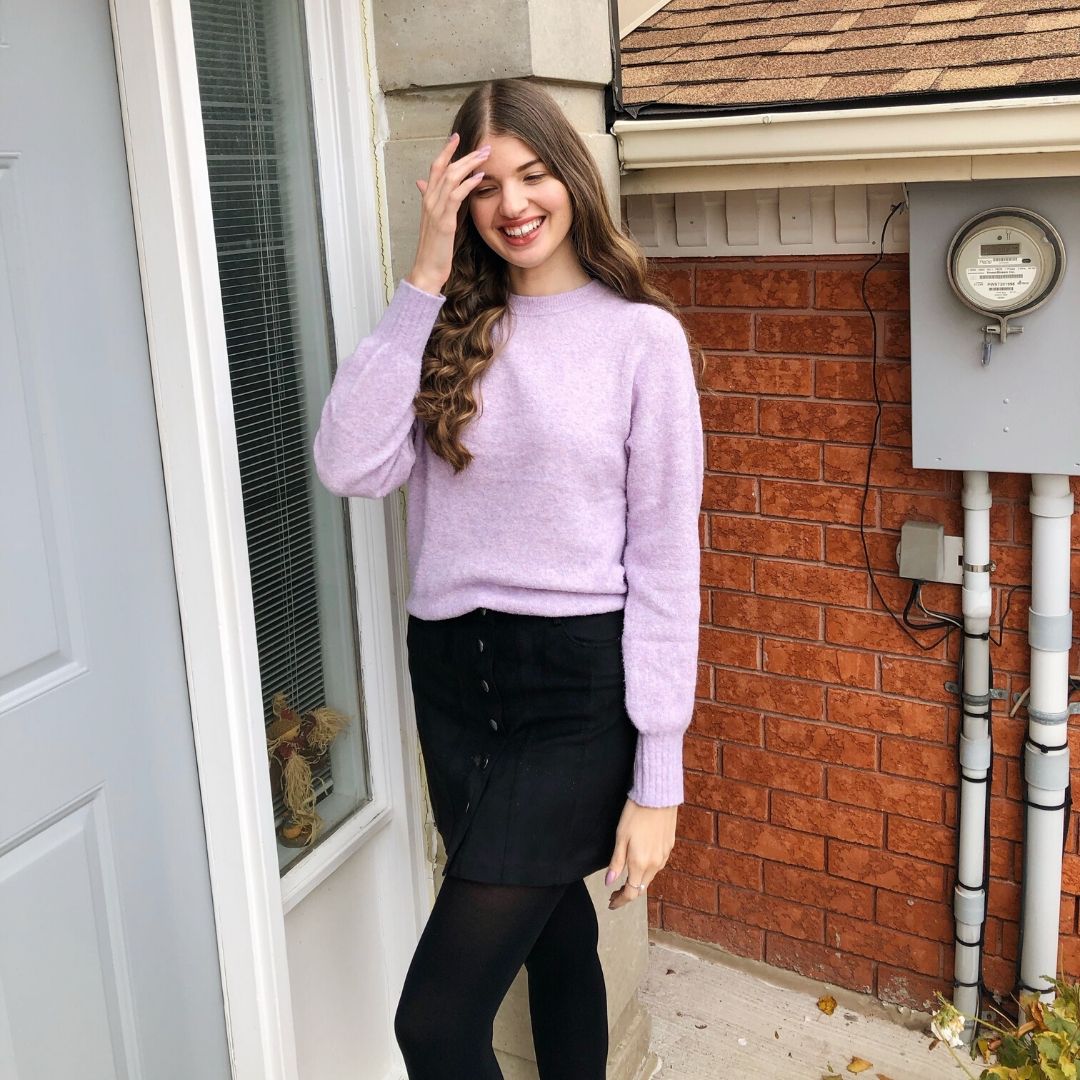 LAVENDER BLUE DILLY DILLY OUTFIT
Top – Old Navy Lilac Mock-Turtleneck Sweater (Similar)
I was tempted into buying this sweater because of its fuzzy material and light purple colour.
Bottoms – ZARA Black Suede Button-Up Miniskirt (Similar)
A black skirt is an essential piece in a woman's closet. I like this skirt's suede texture, length, and silver button detail. I adore wearing skirts because they make me feel feminine.
Nails – Essie Gel Couture 130 Touch Up (Similar)
A taupe purple nail polish that compliments my sweater.
Lipstick – Charlotte Tilbury Hot Lips 2 Lipstick in In Love With Olivia
My favourite luxury lipstick that I own. It's a gorgeous neutral rose colour.
Tights – Secret Cozies Winter Warm Black Tights (Similar)
Jewellery – Sliver Pearl Ring (Similar) and Tiffany & Co. Return To Tiffany Mini Heart Silver Earrings (Similar)
Not Shown
Shoes – ALDO Black Cadaundra Black Ankle Boots (Similar)
Handbag – Forever 21 Black Quilted Canteen Handbag (Similar)
---
Do your outfits sometimes remind you of songs?
Let me know.