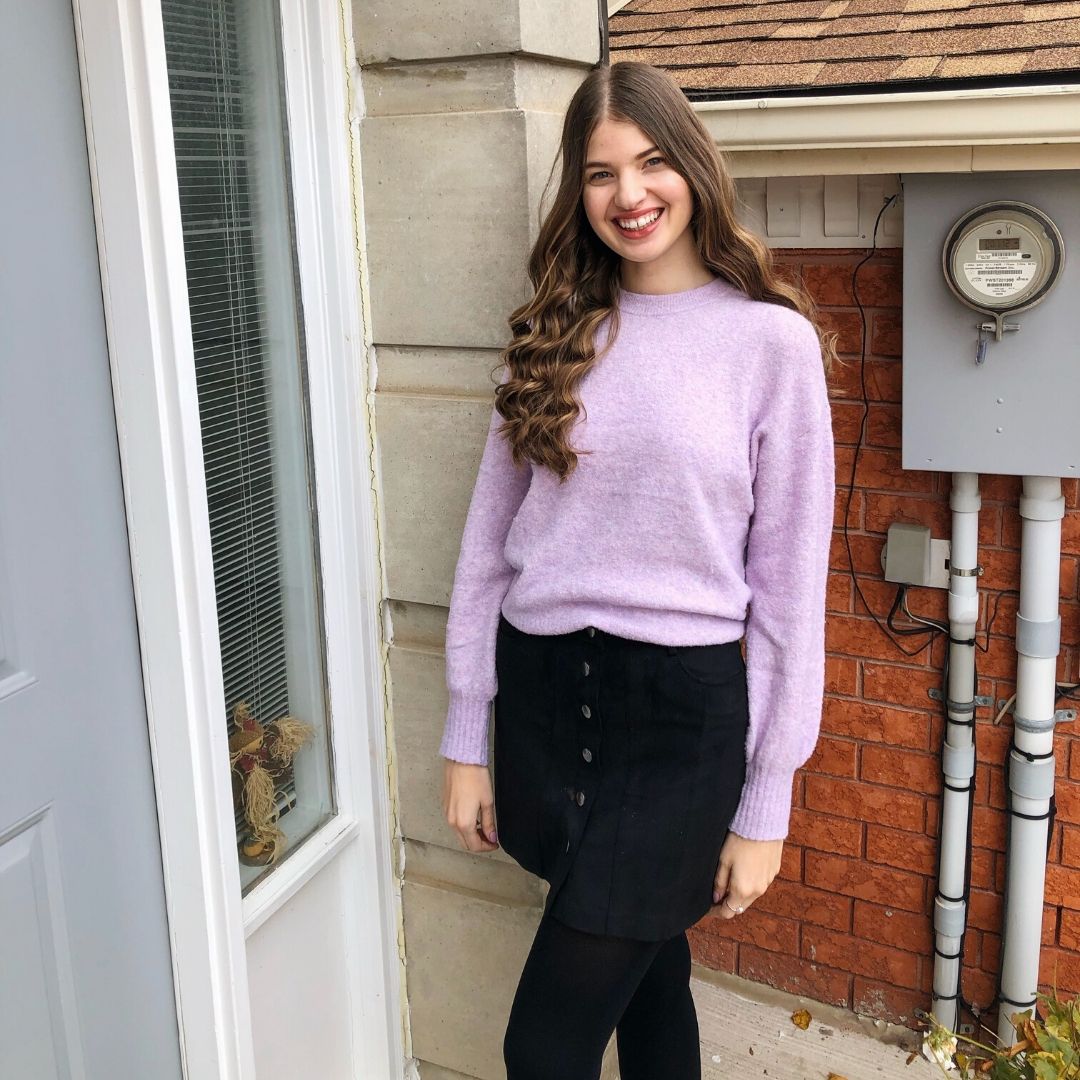 While wearing this lilac sweater in early winter I kept humming to myself the song 'Lavender Blue Dilly Dilly' from Disney's Cinderella. It's one of my music students' favourites.
Here is the outfit that inspired the constant singing.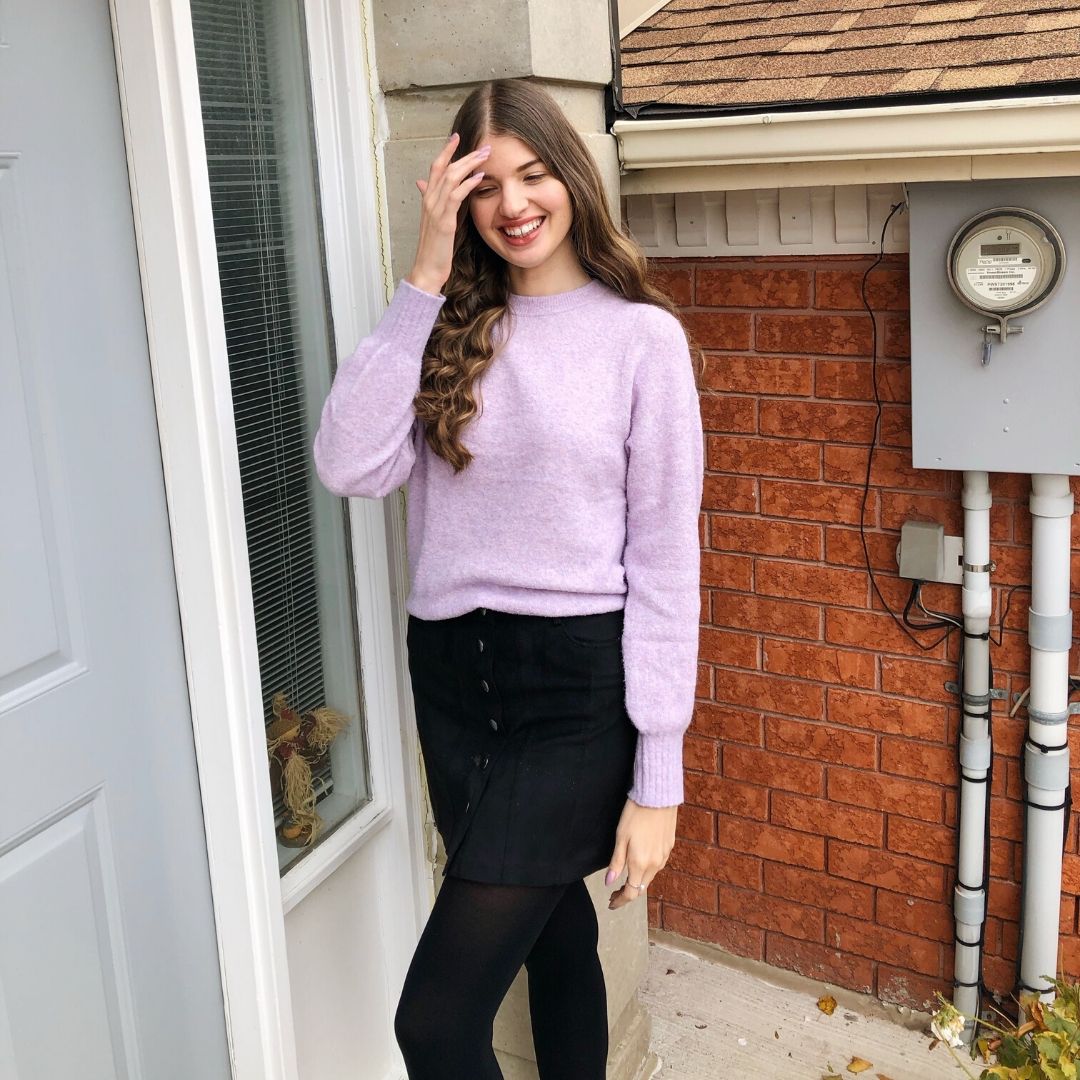 LAVENDER BLUE DILLY DILLY OUTFIT
Top – Old Navy Lilac Mock-Turtleneck Sweater
I was tempted into buying this sweater because of its fuzzy material and light purple colour.
Bottoms – ZARA Black Suede Button-Up Miniskirt
A black skirt is an essential piece in a woman's closet. I like this skirt's suede texture, length, and silver button detail. I adore wearing skirts because they make me feel feminine.
Nails – Essie Gel Couture 130 Touch Up
A taupe purple nail polish that compliments my sweater.
Lipstick – Charlotte Tilbury Hot Lips 2 Lipstick in In Love With Olivia
My favourite luxury lipstick that I own. It's a gorgeous neutral rose colour.
Tights – Secret Cozies Winter Warm Black Tights
Jewellery – Silver Pearl Ring and Tiffany & Co. Return To Tiffany Mini Heart Silver Earrings
Not Shown
Shoes – ALDO Black Cadaundra Black Ankle Boots
Handbag – Forever 21 Black Quilted Canteen Handbag
---
Do your outfits sometimes remind you of songs?
Let me know.