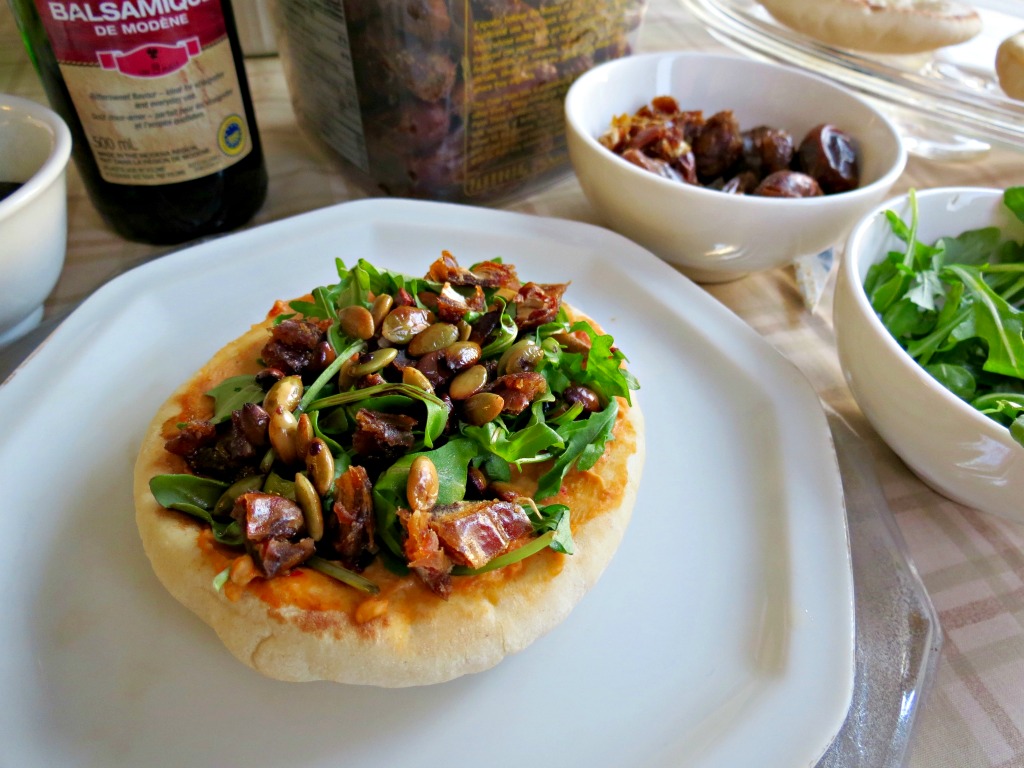 Who else is obsessed with hummus? Lately, I've been polishing off too many containers and just noticed that Summer Fresh provides amazing recipes on their packaging! I put their original hummus mini pizza recipe to the test and created my own spicy-sweet combo that explodes with flavour.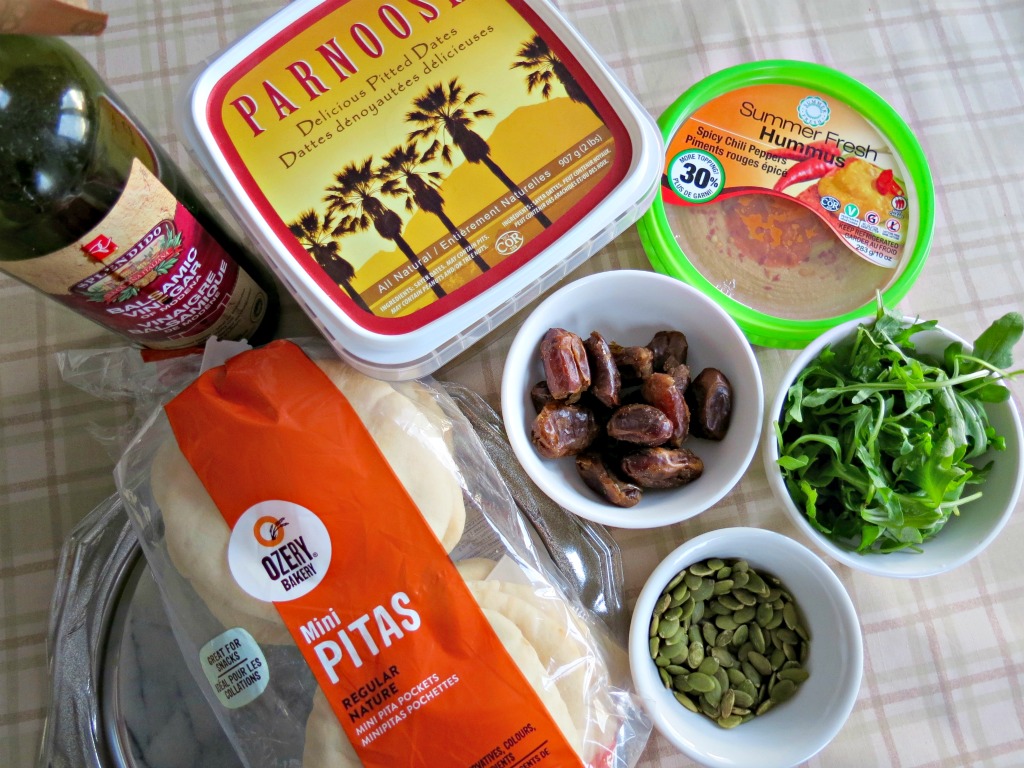 Ingredients
Summer Fresh spicy chili pepper topped hummus or any other type of spicy hummus
Balsamic vinegar
Pitted dates
Pumpkin seeds
Mini pitas
Arugula
Margarine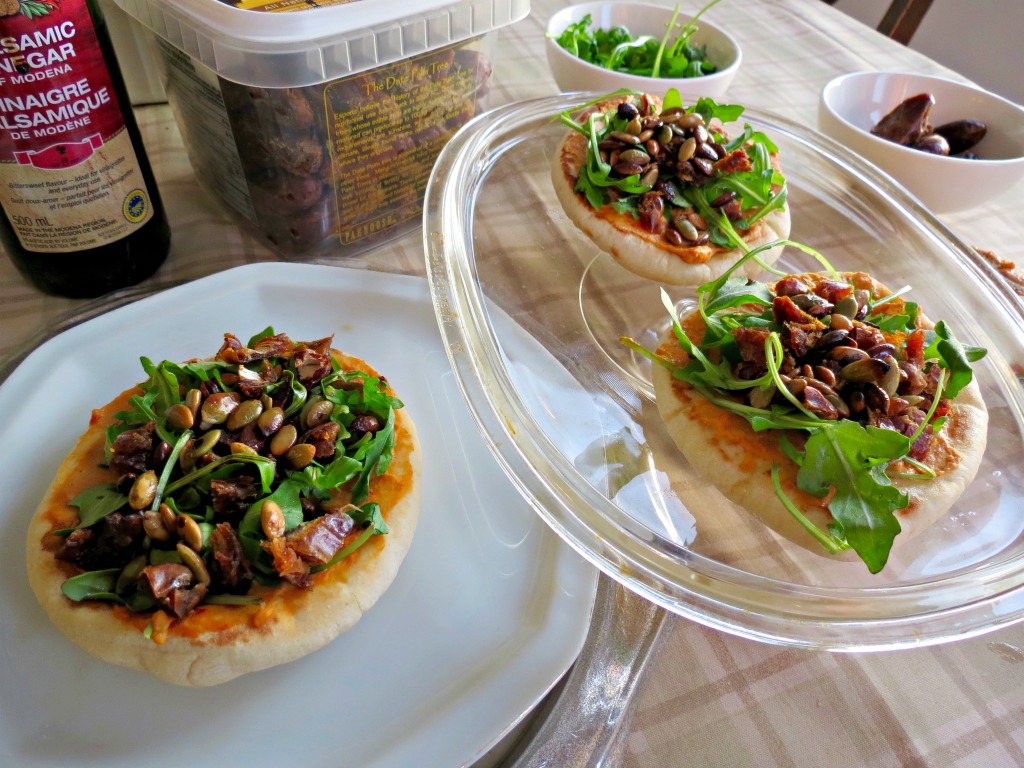 Spicy Hummus Mini Pizza Recipe
Preheat oven to 350F and lightly toast each mini pita for 2-3 minutes.
Lightly spread margarine on the toasted pita.
Spread 2tsp of Summer Fresh spicy chili pepper topped hummus on the pita.
Slice 2-3 dates and sprinkle them on the pita.
Take a small handful of arugula and place in the center of each pita.
Sprinkle less than a tsp of pumpkin seeds on each pita.
Drizzle balsamic vinegar on top and prepare for it to be a bit messy.
Enjoy!
---
Do you like hummus?
Let me know in the comments!