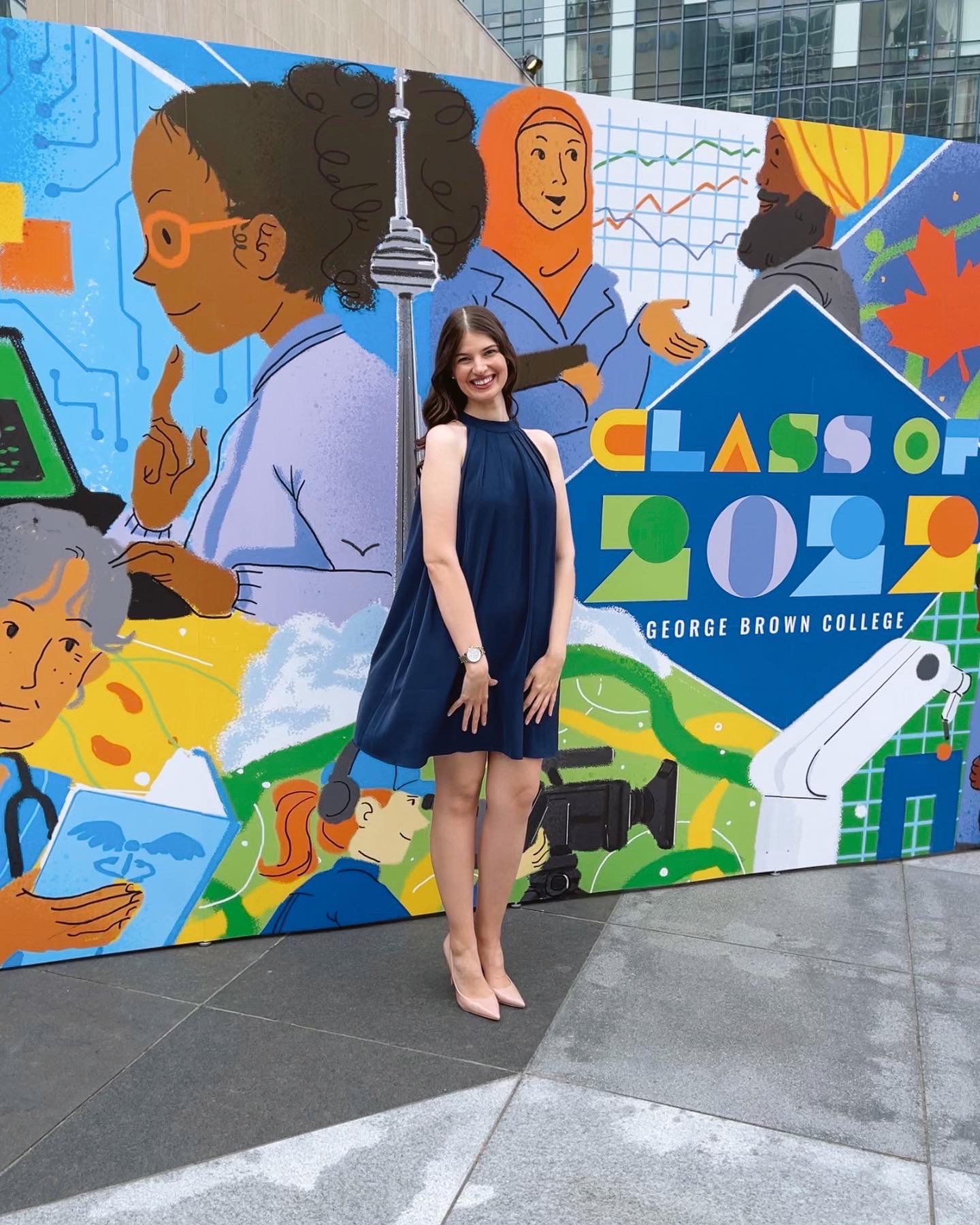 I want to congratulate the class of 2022! We persisted during unprecedented times and accomplished something we had our sights on.
Like many, I can agree that the pandemic changed my life. If it wasn't for the pandemic – I may not have pushed myself into a career change. For five years, I started to feel comfortable with my routine. I was going to the gym, teaching music, and writing blog post ideas in my notepad.
It wasn't until the summer of 2020 that I started to plan for the life I now lead. I am grateful that I broke out of my comfort zone and took on a seasonal job in the city. It was a taste of what I wanted my work life to look like, and it pushed me to return to school.
In January 2021, I started my post-graduate diploma, which was worthwhile. Due to my program being online, I attended classes during the day and was still able to be a music teacher. And then, in the summer, I returned to my seasonal job in the city and completed my assignments after hours. It was the best decision for me and fit my lifestyle well.
My post-grad program also encouraged me to network, leading me to my full-time job in the industry today. I am thrilled I kept up and completed all those projects, exams, and math questions. So, many math questions.
My post-graduate diploma helped me become the person I am now, with a background in music and digital media marketing. I like to think of myself as a character in Microsoft Excel: The Musical.
As a music teacher, separating my passion for digital media was easier because it wasn't my full-time job. I had so much energy and enthusiasm to write on the weekends because it was what I lacked throughout the week.
Where in the present, because of my post-graduate diploma and work – I am now fully immersed in digital media. So, I take time on the weekends to socialize and recharge.
If I could give you any advice, I would tell you to trust the moment. When you get that electric feeling, that change is upon you – I want you to chase it.
Take a chance on yourself because I can tell you the risk is worth the reward.