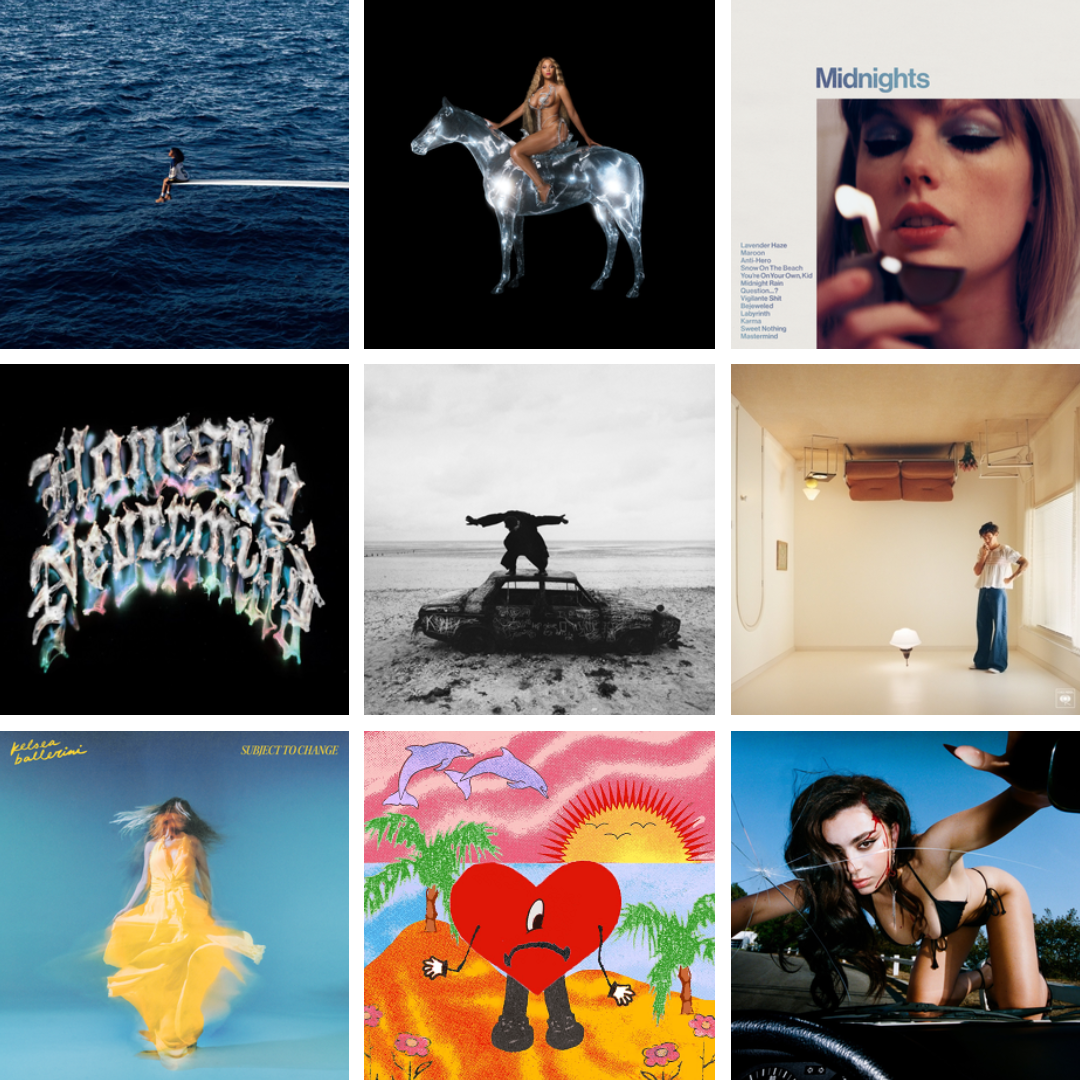 For the past couple of years, I have poured so much dedication into listening to the Spotify New Music Friday Playlists every week. However, one random Friday in the middle of July, I got overwhelmed with the number of albums I wanted to listen to, and I just never caught up. Because of that, I may have missed out on great music this year due to other hobbies and priorities.
In 2022, I listened to 25,077 minutes of music (4,739 more minutes than last year) and had a playlist of 409 songs that I liked, listened to, and discovered from Spotify's New Music Friday, New Music Friday Canada, and Release Radar playlists every week.
My yearly playlist includes songs I discovered on social media and watching the Spotify Weekly Song Charts to listen to emerging song trends that I may have missed.
On another side note, I found myself again in fitness and returned to my in-person gym in January 2022. I listened to many pop, Latino, and electronic music playlists to keep me entertained while dancing, doing recreational sports, running, and strength training.
In this article, I'm going to share the artists I enjoyed a minimum of five songs from their discography this year with you. If I liked more than five songs, I would explain why I liked their music in 2022.
My Top Artists of 2022
SZA – 13 Songs
Like many of the public, I patiently waited for SZA to release another project after Ctrl. Overall, SOS was worth the wait, but I found the album to be bloated compared to Ctrl. After two complete listens, I waited for TikTok users to tell me their favourite tracks. SZA is one of the best R&B artists of our time, and her lyrics are so vulnerable.
My Favourite Song of 2022: 'Low' by SZA, SOS 
Beyoncé  – 11 Songs
How lucky are we to get a new Beyoncé album? The luckiest. I haven't felt this excitement from one of her album releases since university, and RENAISSANCE was full of highlights. She encapsulated confidence, dance music, and club culture in this album. One of my lifelong dreams is to see her perform live.
My Favourite Song of 2022: ENERGY (Ft. Beam) by Beyoncé, RENAISSANCE 
Taylor Swift – 10 Songs
Taylor Swift has been releasing too much music lately for it to interest me. It is not that I wasn't looking forward to the release of Midnights. I needed to sit longer with Folklore, Evermore, or her album re-releases to appreciate new work. While Midnights is a good album, I don't feel it displayed her best songwriting capabilities. 
My Favourite Song of 2022: 'Maroon' by Taylor Swift, Midnights 
Drake – 9 Songs
I don't remember when I haven't listened to a new Drake album thoroughly, let alone two. Honestly, Nevermind and Her Loss were physically big albums that I didn't prioritize listening to in full. For albums in general now that have lengthy track lists, I wait for TikTok reviews or Billboard chart numbers. Overall, I liked the top tracks from both of Drake's albums in 2022, but I can't say there were no skips on them.
My Favourite Song of 2022: 'Sticky' by Drake, Honestly, Nevermind 
The 1975 – 8 Songs
Being Funny In A Foreign Language is The 1975's return to concise albums, which is what they do best. Matty Healy has a remarkable talent for singing about profound social issues in catchy melodies. 'About You' is a rare five-minute song I will listen to on repeat.
My Favourite Song of 2022: 'About You' by The 1975, Being Funny In A Foreign Language 
Harry Styles – 8 Songs
My adoration for Harry Styles shifted in 2022, and I am not as obsessed with him or his music anymore. His album Harry's House had so many excellent tracks like 'As It Was,' 'Music For A Sushi Restaurant,' and 'Daydreaming,' but it will never replicate my feelings for One Direction music. I still listen to One Direction music once a month or more.
My Favourite Song of 2022: 'Late Night Talking' by Harry Styles, Harry's House 
Kelsea Ballerini – 8 Songs
There's always one country music star on my list, and this year was Kelsea Ballerini! Kelsea's music is reminiscent of older Taylor Swift and Kacey Musgraves' music. Her album SUBJECT TO CHANGE is witty, fun, and romantic.
My Favourite Song of 2022: 'LOVE IS A COWBOY' by Kelsea Ballerini, SUBJECT TO CHANGE
Bad Bunny – 7 Songs
Bad Bunny is why Trap Latino was one of my most listened-to genres on 2022 Spotify Wrapped. His album Un Verano Sin Ti captures elements of reggaeton, mambo, and afrobeat that are so inviting to every listener. I listened to this album while dancing, running, and commuting in 2022. This album is the first Spanish-language album to earn a Grammy nomination for Album of the Year, and it is so well deserved. 
My Favourite Song of 2022: 'Tití Me Preguntó' by Bad Bunny, Un Verano Sin Ti
Charli XCX – 7 Songs
Since the release of TikTok, Charli XCX has capitalized on her popularity. It is so exciting to see previous songs like 'Vroom Vroom' and 'Click' get the recognition they deserve online. Her 2022 album CRASH is full of hyper pop and fun lyrics. I am always interested in what she does next. 
My Favourite Song of 2022: 'Yuck' by Charli XCX, CRASH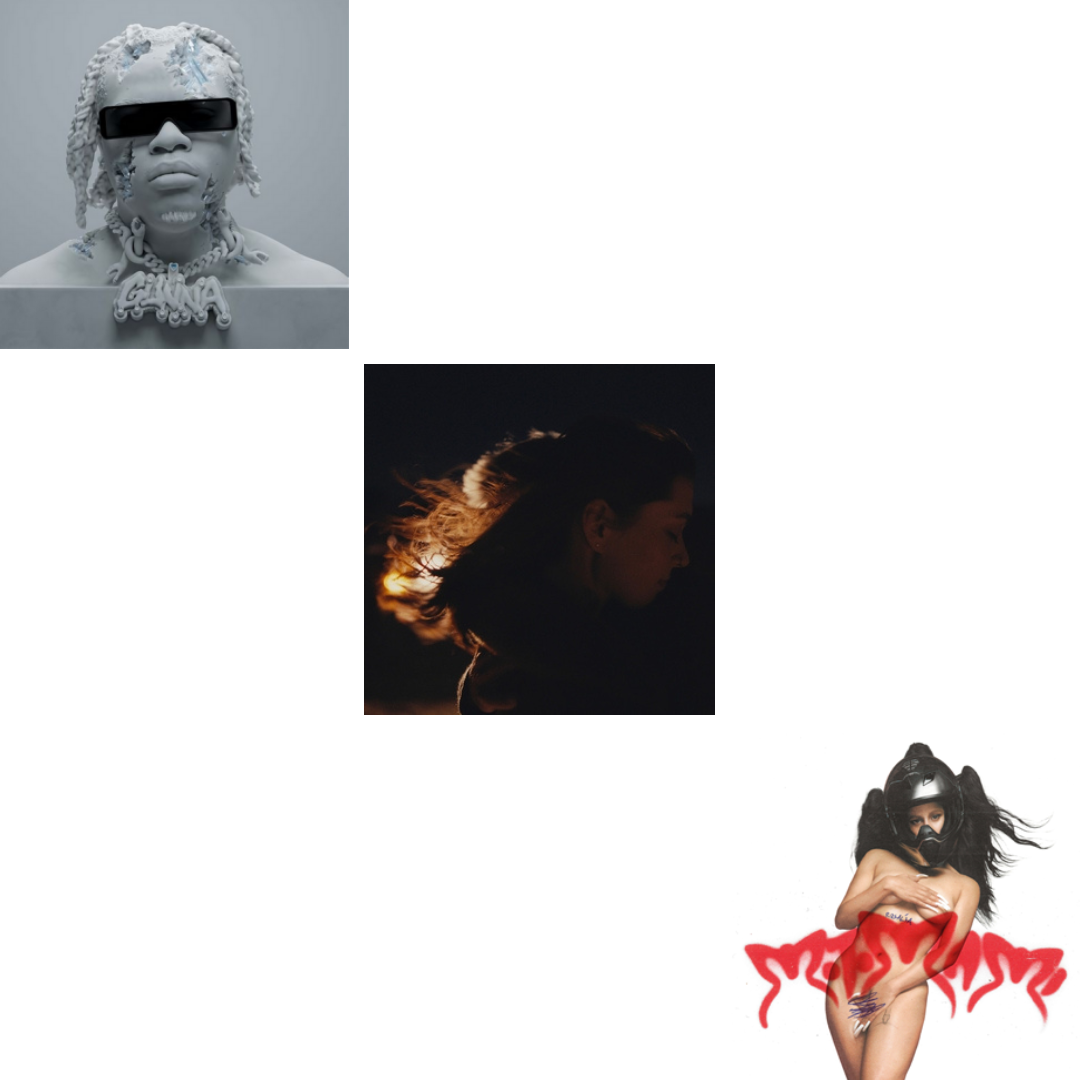 Gunna – 7 Songs
At the beginning of 2022, Gunna took the world by storm by releasing his third studio album, DS4EVER. This tracklist is full of high-quality hip-hop music that is quotable and catchy. He also did a great job of choosing his features correctly, and these are the best verses we've heard from Young Thug, Lil Baby, and Future, all in 2022. 
My Favourite Song of 2022: 'P power (Ft. Drake)' by Gunna, DS4EVER
Lizzy McAlpine –  6 Songs
The social media platform TikTok is truly the new A&R for upcoming artists. Lizzy McAlpine captures unrequited young love in digestible indie pop music that can be copied, pasted, and recited into one lyric or less. If you like the songwriting style of Phoebe Bridgers, Maggie Rogers, or even Olivia Rodrigo – you will love Lizzy McAlpine. 
My Favourite Song of 2022: 'ceilings' by Lizzy McAlpine, five seconds flat
ROSALÍA – 6 Songs
In 2019, I predicted that ROSALÍA would become a huge star, and I was right. She creates the sexiest Spanish pop songs, and her concert tour clips going viral in 2022 proved that the public approved of her star power. 
My Favourite Song of 2022: 'LA COMBI VERSACE' by ROSALÍA, MOTOMAMI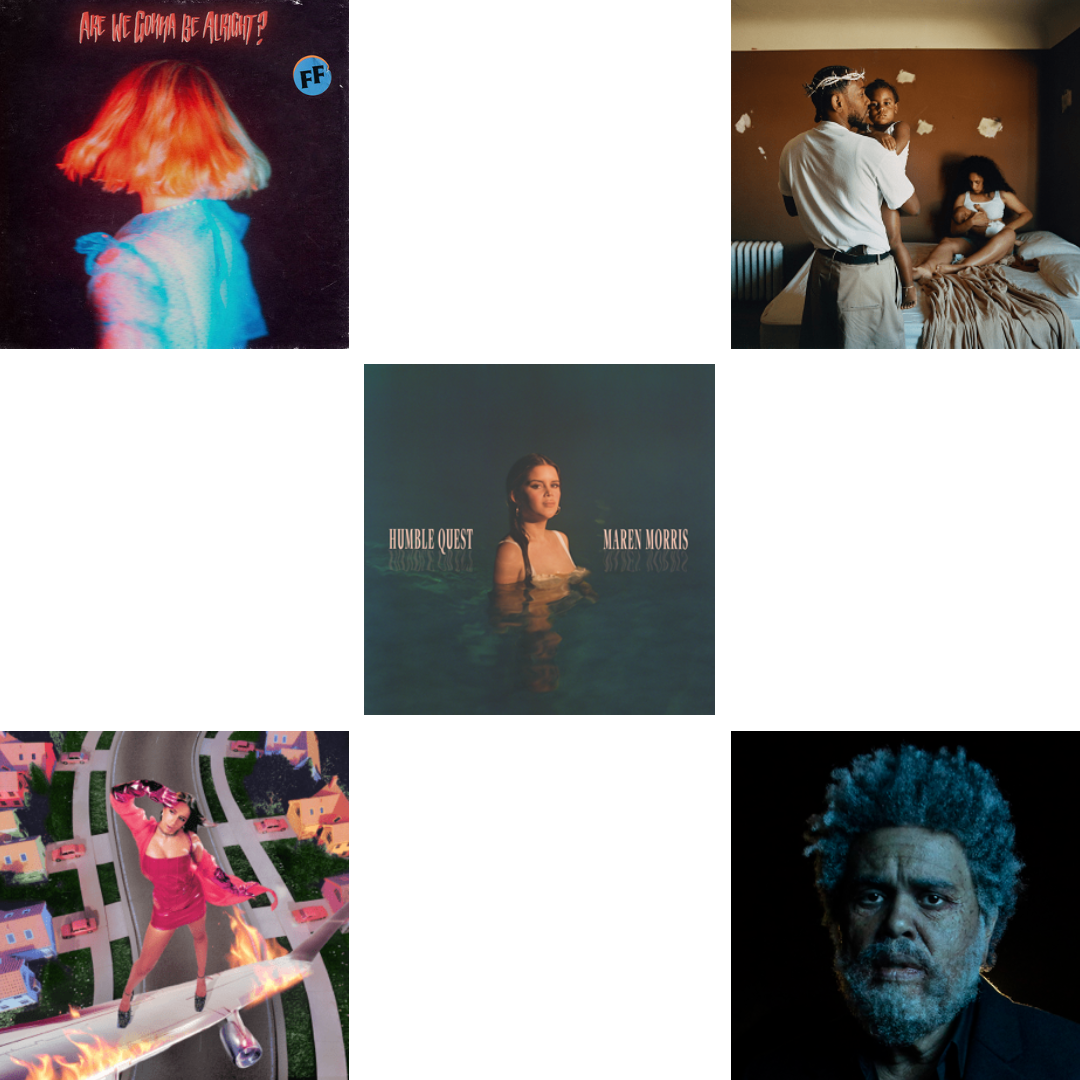 Fickle Friends – 5 Songs
My Favourite Song of 2022: 'IRL', by Fickle Friends, Are We Gonna Be Alright? 
Kendrick Lamar – 5 Songs
My Favourite Song of 2022: 'United In Grief' by Kendrick Lamar, Mr. Morale & The Big Steppers
Maren Morris – 5 Songs
My Favourite Song of 2022: 'Circles Around This Town' by Maren Morris, Humble Quest
Tate McRae – 5 Songs
My Favourite Song of 2022: 'chaotic' by Tate McRae, i used to think i could fly
The Weeknd – 5 Songs
My Favourite Song of 2022: 'Out of Time' by The Weeknd, Dawn FM
---
Who were your favourite artists of 2022?
Let me know.