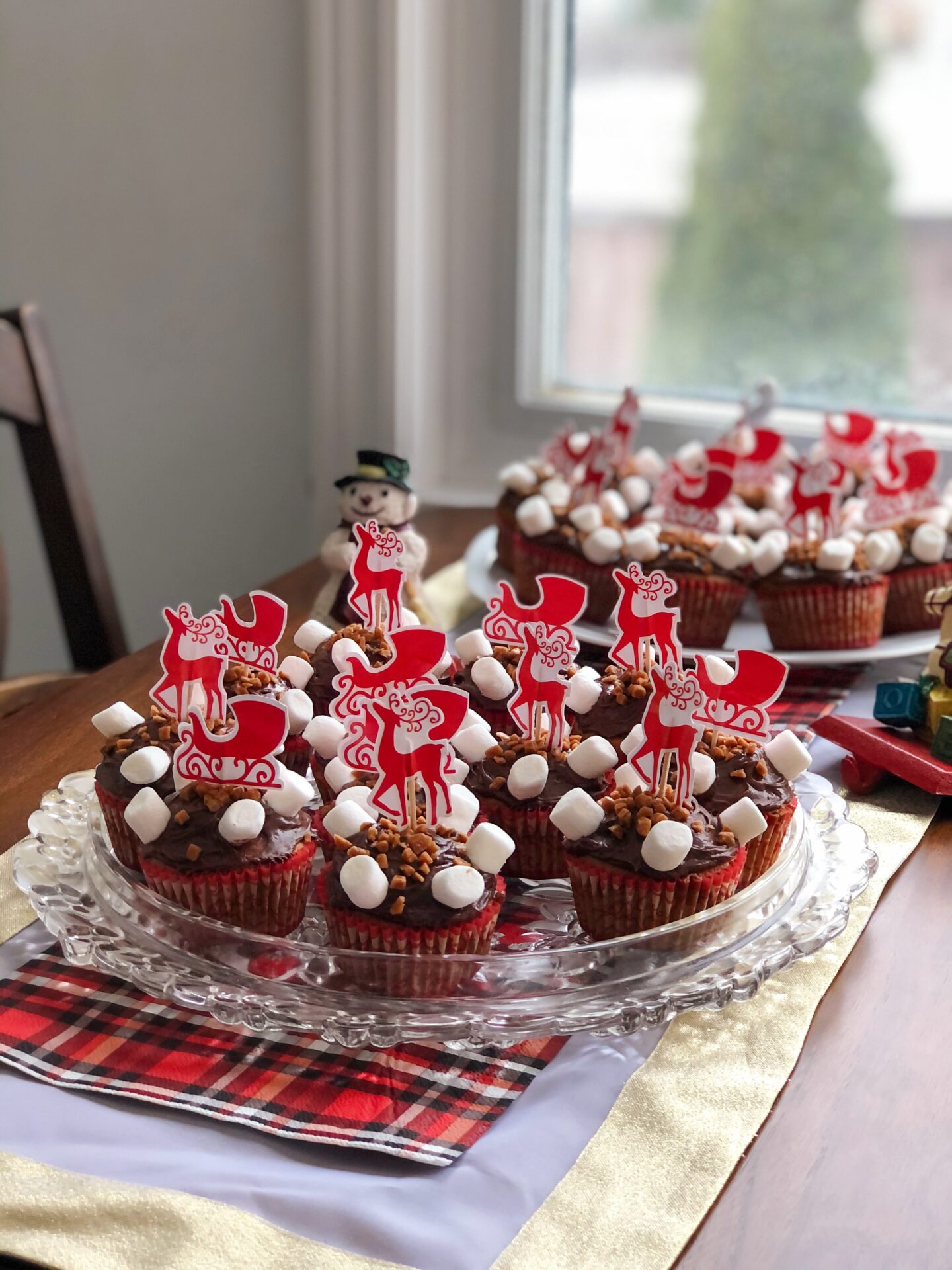 The holiday season is here and that means it's time to bring out your newest and best recipes.
If you're a beginner at baking and like simple fail-proof recipes, I like to search the website of Duncan Hines. Almost all of their recipes incorporate a pre-maid mix that tastes delicious and is so close to homemade.
In my local grocery stores though, Duncan Hines products can be difficult to find – so I substitute them with Betty Crocker products.
I quickly got into the holiday spirit and made these toffee spice cupcakes. I also bought these darling reindeer and sleigh cupcake toppers and liners from the dollar store. I feel like it makes the reindeers and sleighs look like they're on top of snowy muddy mountains!
Related: Pecan Pie Brownies Recipe
Equipment
12 cupcake-muffin pan
24 cupcake liners
24 cupcake toppers (optional)
Ingredients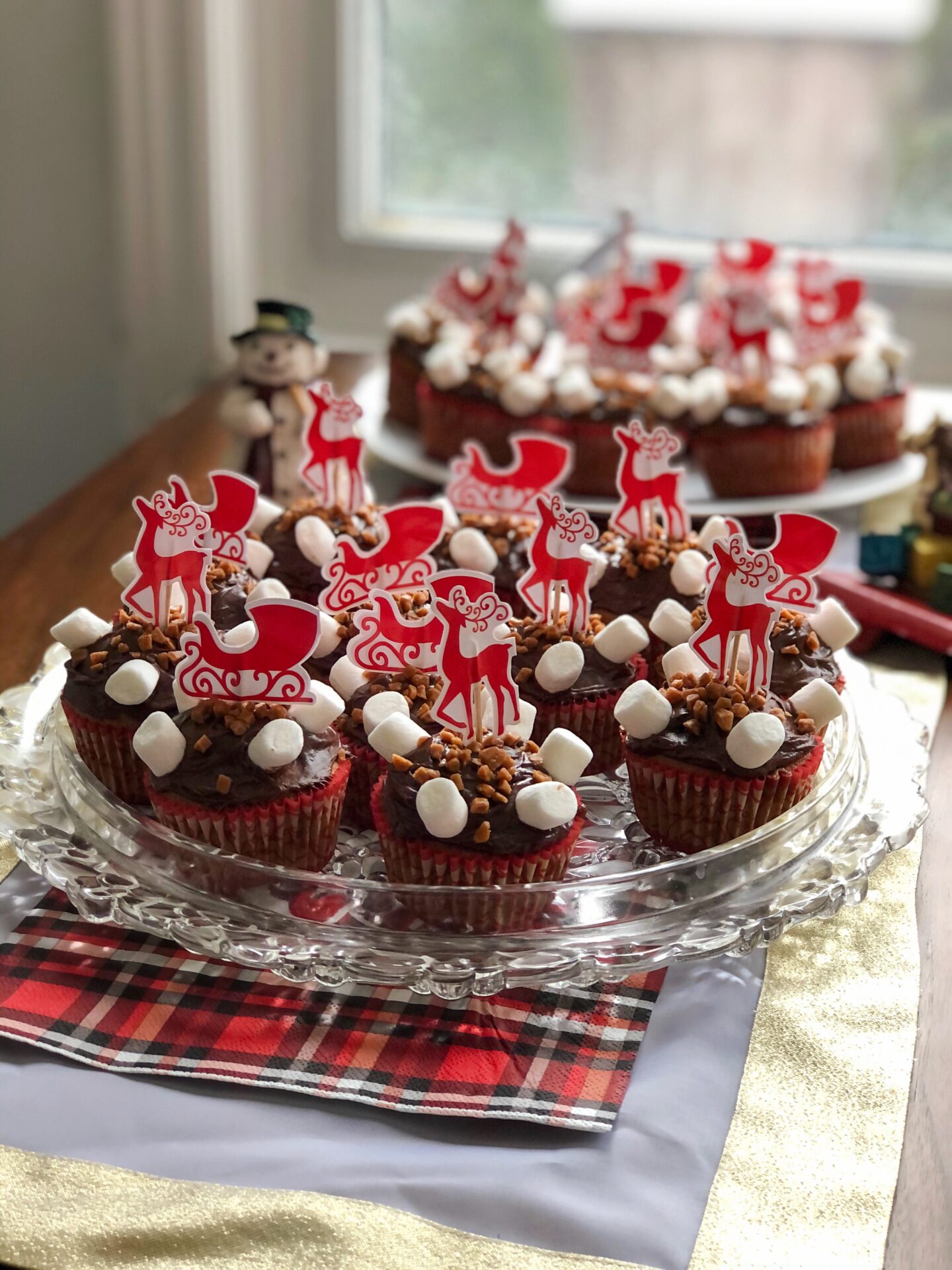 Preheat oven to 350°F. Line cupcake-muffin pan with 12 paper liners.
Combine eggs, milk, oil, dry mix and flour in a bowl and mix to combine. Continue to mix for 2 minutes on medium speed. Stir in toffee bits.
Fill cupcake-muffin cups 2/3 full and place in oven and bake for 20 minutes or until a toothpick inserted in the centre comes out clean. Cool for 1 minute and remove muffins from the tin and cool on a cooling rack.
Frost all cool cupcakes place 4-5 mini marshmallows on each. With the remaining 1/2 cup of toffee bits spoon a small pile in the centre of each cupcake.
Decorate with cupcake toppers.
Place on a platter for service.
I had enough cupcake batter to make a batch of 24 cupcakes! The combination of the spice cake, chocolate icing, and marshmallows tasted wintery and comforting.
---
Do you like holiday-themed cupcakes?
Let me know!