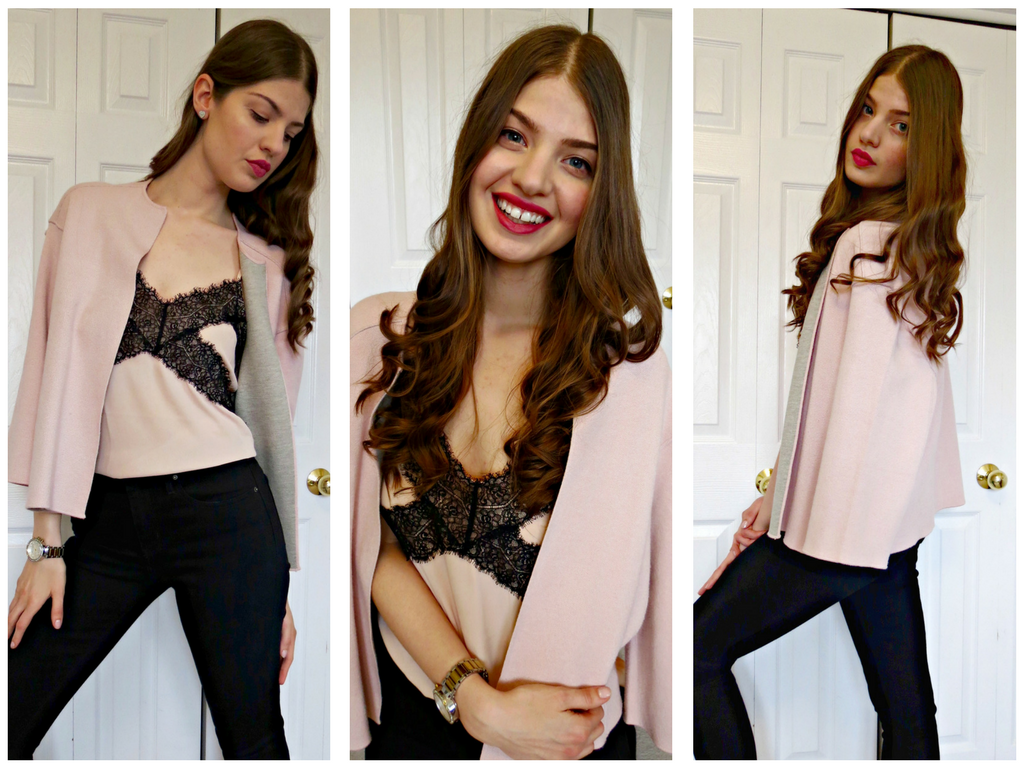 Two weeks ago, I was invited to experience high tea at a luxurious hotel downtown with my friends. The evening was unforgettable and filled with beautiful loose leaf tea, flakey pastries, and lovely company. While outfit planning for the event I asked myself "What would Marie Antoinette wear in 2017?" and came up with this pale pink and black Parisian theme.
The Outfit
Sweater – Zara Parisian Styled Cardigan in Pale Pink (Similar): This cardigan was my first-ever purchase from Zara. I love the pale pink colour, the Parisian style, and the way it drapes over my shoulders.
Top – Forever 21 Lingerie Top in Pale Pink and Black (Similar): I purchased this top from Forever 21 two years ago before the lingerie-outerwear trend became popular. In fact, when I wore it two years ago my friends thought the top was kind of daring. My favourite part about it is the black lace that really pulls the whole outfit together.
Pants – Levi's 721 High Rise Skinny Jeans in Black Sheep: Since 2010, the only place I've ever shopped for jeans was at American Eagle Outfitters. However, a couple of months ago I needed new jeans and wanted to try Levi's because they never go out of style. I'm glad I tried something new because I now own three pairs of Levi's that I'm crazy about!
Earrings – Tiffany & Co. Return to Tiffany's Silver Studs (Similar)
Shoes – Aldo Ankle Booties in Black (Similar)
Handbag – Forever 21 Quilted Crossbody in Black (Similar)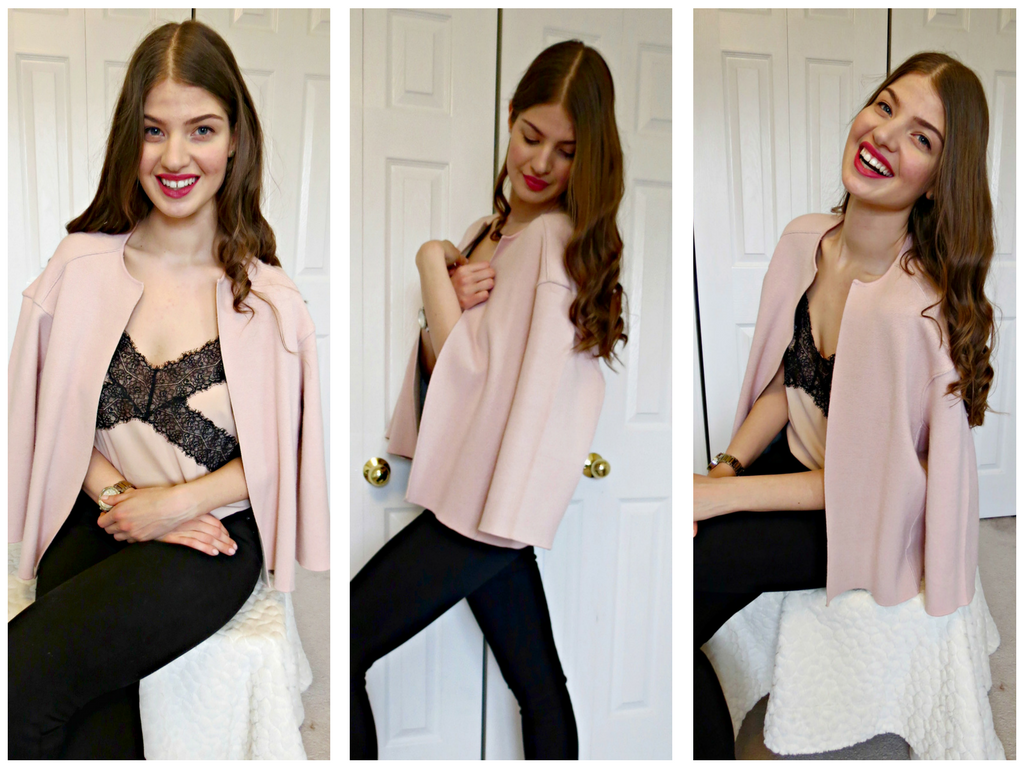 [bctt tweet="This is what Marie Antoinette would wear to high tea in 2017!" username="laurelmusical"]
The Makeup Look
---
What would you wear to high tea?
Let me know in the comments bellow!
---
[bctt tweet="High Tea Outfit + Makeup Look" username="laurelmusical"]