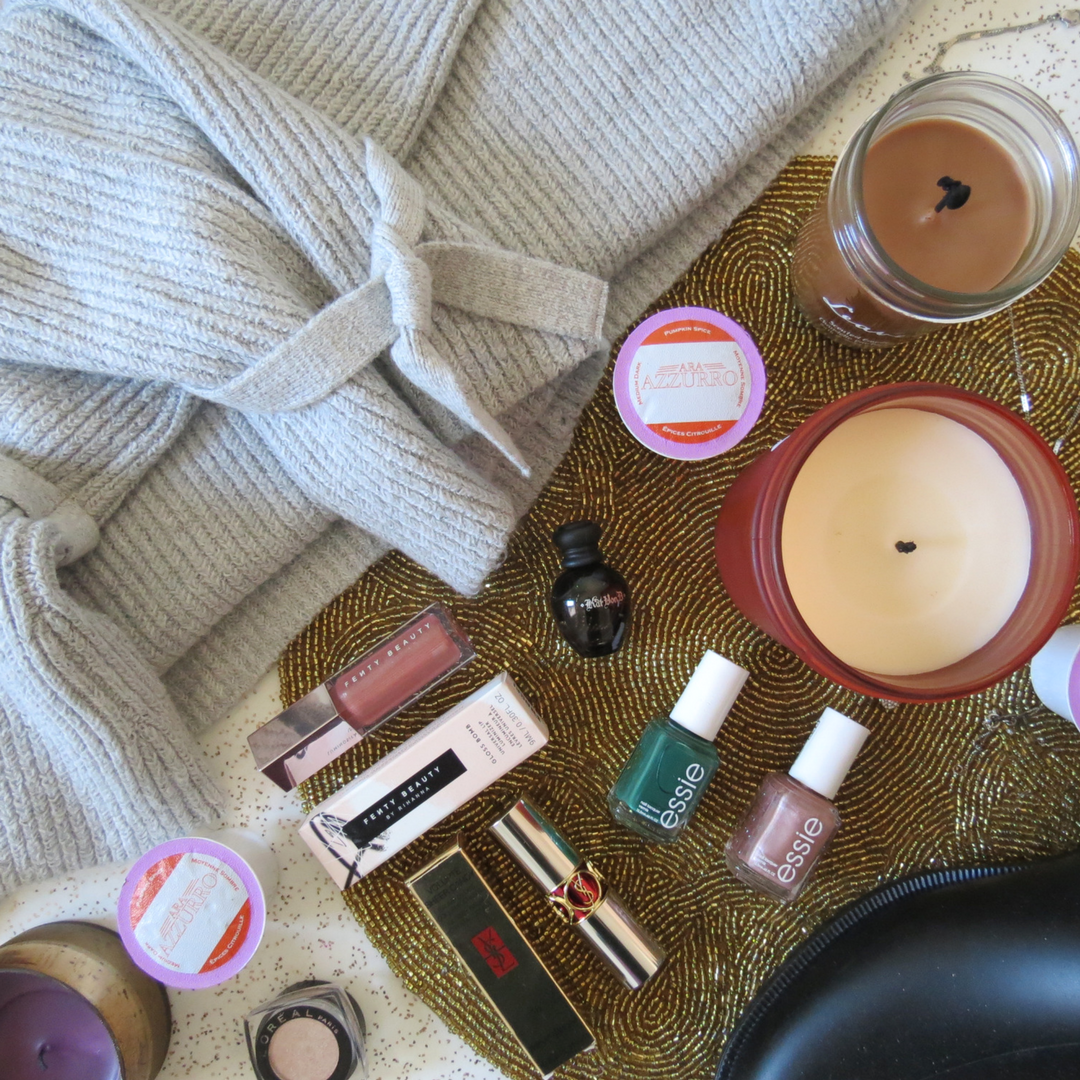 Welcome to the gorgeous rustic season of Fall! As the crisp weather approaches, here is a list of essentials related to fashion, beauty, and home decor. As for all the suggestions, they are all cozy, fashionable, and possibly pumpkin flavoured!
Favourite Fall Essentials
Clothing – Big Warm Cozy Sweaters
The most comfortable thing to slip into on an Autumn morning is a big warm cozy sweater. When looking for an oversized sweater try to find ones with small added details like ties on the sleeves or a v-neck. This will make them look less frumpy and more chic.
Clothing – Long Sleeve T-Shirts
T-shirts that are in solid colours and with long sleeves are easy to find in rich neutral colours. They can also be styled easily with jewelry and accessories.
Clothing – Leather or Faux Leather Jackets
A leather or faux leather jacket is a staple in anyone's Fall wardrobe. Leather is one of those materials that won't be going out of fashion anytime soon.
Accessories – Blanket Scarves
Blanket scarves are so comfy to wrap yourself into and the best part is that you can wear them outside of the living room.
Accessories – Dainty Necklaces
Statement necklaces are a thing of the past and dainty necklaces are very much in style. The trick is to layer them with different chain lengths, metals, and pendants.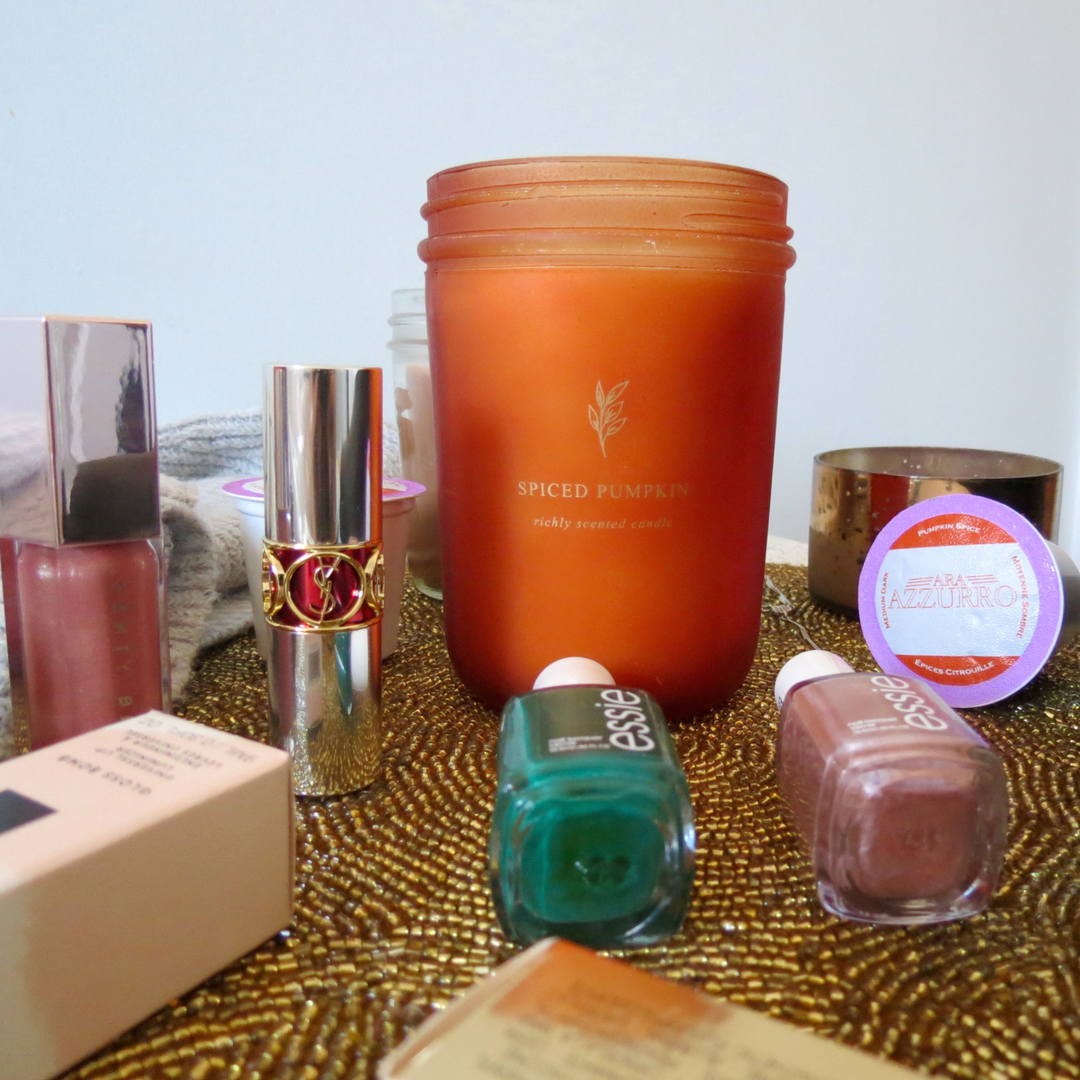 Shoes – Casual Sneakers
Athletic footwear is in style and having a pair of dark coloured sneakers is both casual and not to mention comfortable. You can also get casual sneakers in suede and leather with embroidery, jewels, and fur too.
Shoes – Ankle Booties
Similar to a leather jacket, having a pair of black and cognac ankle booties are a staple in a Fall wardrobe. Plus, having them in two classic colours makes them interchangeable with outfits.
Shoes – Rain Boots
Rain boots are not a necessity but they do come in handy when it rains or when you are walking through muddy terrain.
Beauty – Rose Gold Lip Gloss
The Fenty Beauty by Rihanna Fenty Glow Bomb Universal Lip Luminizer is the most beautiful lip gloss and a new bestseller that shimmers and shines over your natural lips or the lipstick of your choice.
Beauty – Cranberry Coloured Lipstick
If you are not completely comfortable with wear drastic deep lipstick shades like purple in the Fall, settle for subtle cranberry shades that add warmth to your lips.
Beauty – Warm Spicy Fragrances
In Fall, it is common to gravitate towards warm and spicy fragrances that are potent and sensual. Thank you Influenster Canada for the sample of Kat Von D's Sinner perfume. It is the perfect dark and sultry Fall scent.
Beauty – Fall Coloured Nail Polishes
When choosing nail polishes for the Fall, try finding shades that match the weather outside. This includes shades of green, purple, gold, and burnt orange.
Decor – Candles
Fall would not be complete without candles. You can find candles that smell exactly like pumpkin pie, crisp fallen leaves, campfires, and even cozy flannels at your local Bath and Body Works or Home Decor store.
Food – Pumpkin Spice Coffee or Flavouring
Last but not least, pumpkin flavoured coffee is essential for Fall. You can enjoy it in its original form at Starbucks or try pumpkin flavoured coffee pods, creamers, or syrups. Surprisingly, the best place to find pumpkin flavoured coffee is at a store called Winners which is a Canadian TJMaxx.
---
What's your favourite Fall essential?
Let me know!