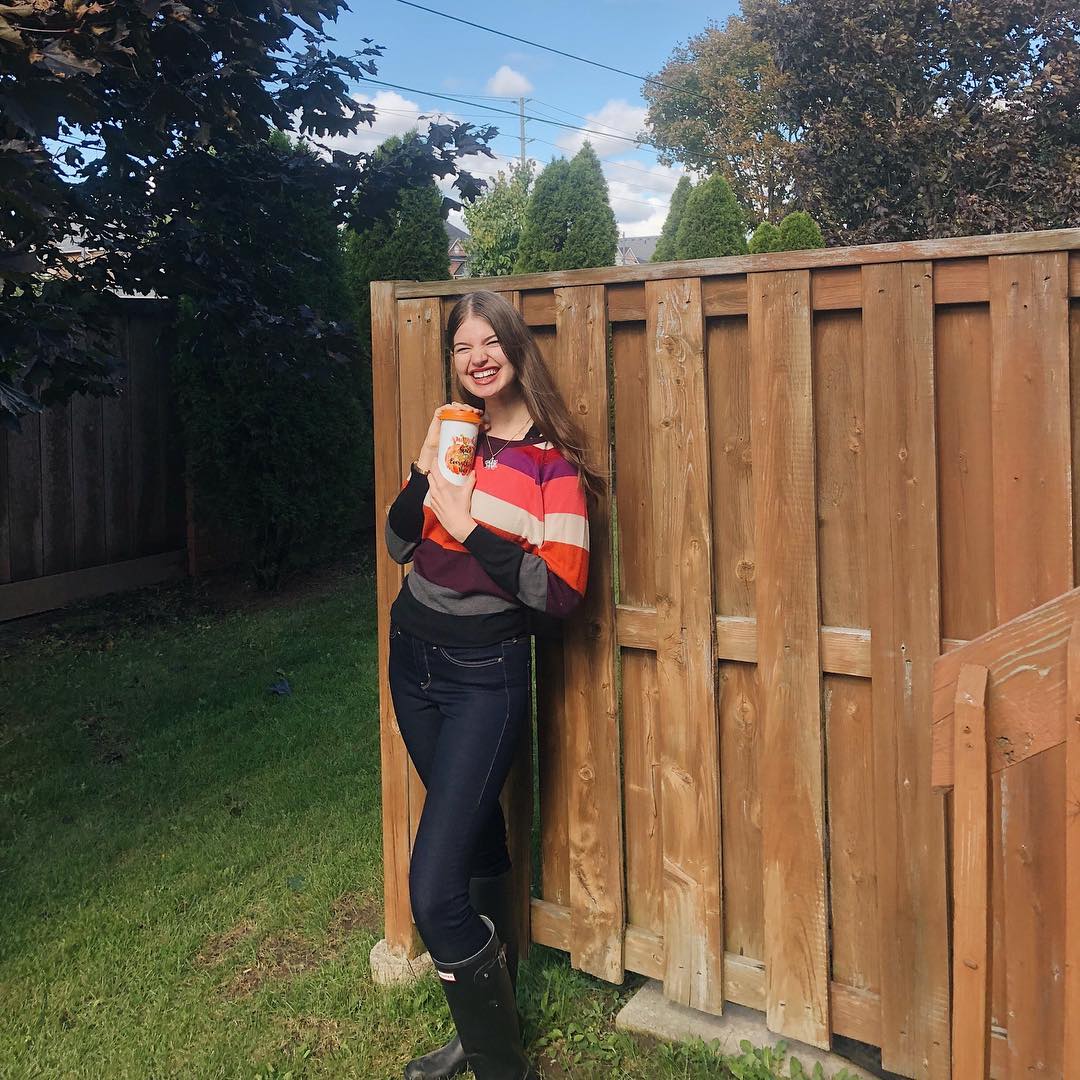 With the emergence of social media holidays like #NationalCoffeeDay #InternationalCoffeeDay and #HappyBDayPSL. It is truly the easiest way to create content when you have nothing to share. Last week, while browsing through my Twitter's Trends For You I saw #NationalCoffeeDay and knew it was my time to shine. So, here is my outfit and pumpkin spice coffee for #NationalCoffeeDay that I totally didn't plan for.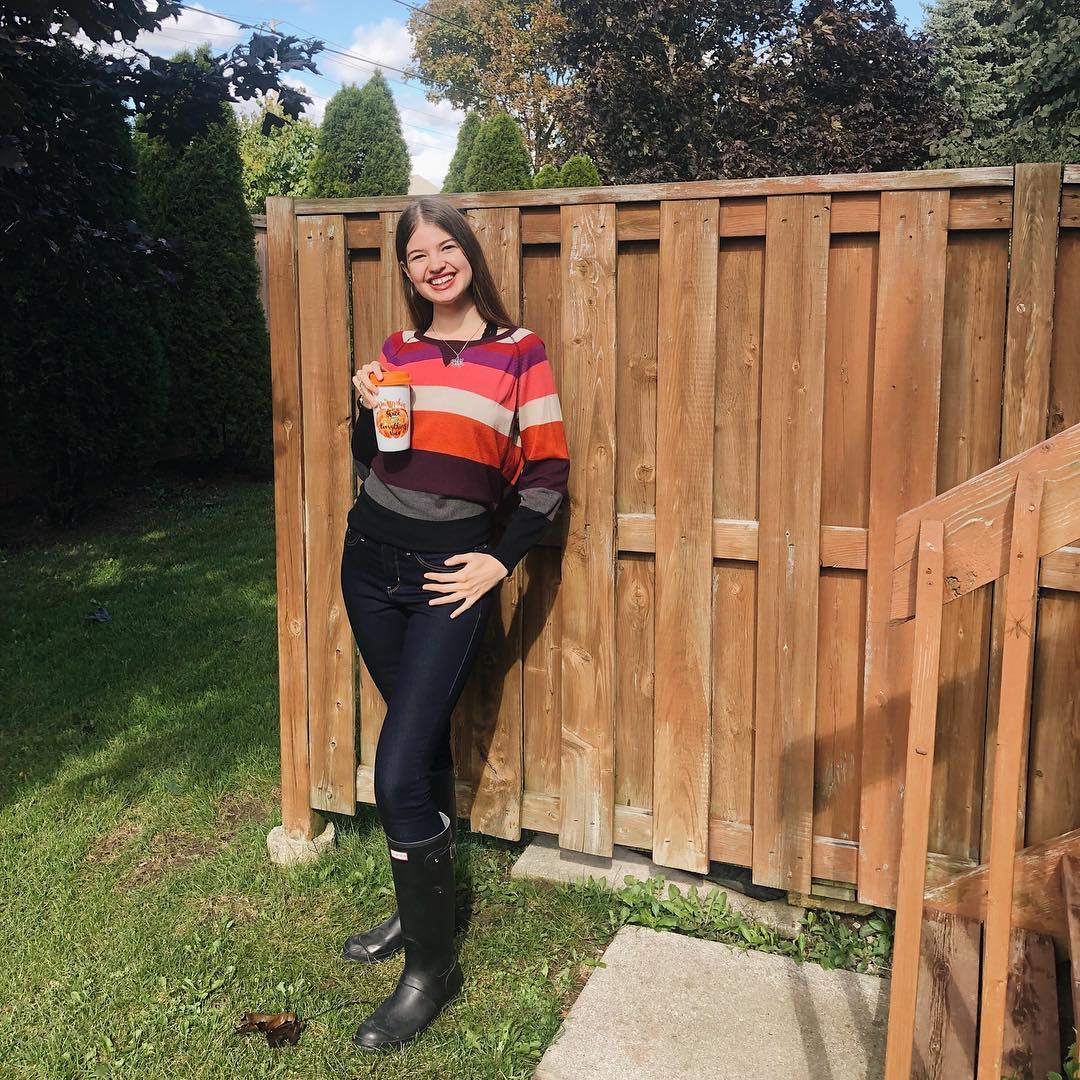 Pumpkin Spice and Everything Nice
Top – Unknown Brand Autumn Striped Sweater
I purchased this sweater at WINNERS years ago and every time I go to donate it, I always manage to keep it because it suits the season so well.
Bottoms – Levi's Dark Blue Skinny Jeans
Originally, I was going to pair this outfit with black leggings till I noticed that in photos it would look like I was wearing an awkward jumpsuit. The dark denim glistens in the light and elongates my legs.
Boots – Hunter Black Original Tour Rain Boots
I invested in a pair of Hunter rain boots five years ago and have tried to keep them in good condition ever since. They're a classic boot and magnificent in Fall and Spring weather. 
Necklace – Gold Monogram Necklace
The gold monogram necklace I ordered from an ETSY shop is still one of my favourite pieces of jewellery I own.
Cup – Pier 1 Imports Pumpkin Spice Travel Mug
The star of the show is my new travel mug from Pier 1 Imports. Saying that I'm a fan of pumpkin spice lattes is the understatement of the year and this travel mug truly shows how much I adore the irresistible combination of pumpkin spice and coffee.
Thank you for reading this post and looking at my outfit. Happy Canadian Thanksgiving to all my fellow Canadian readers too!
---
Do you like pumpkin spice lattes?
Let me know!