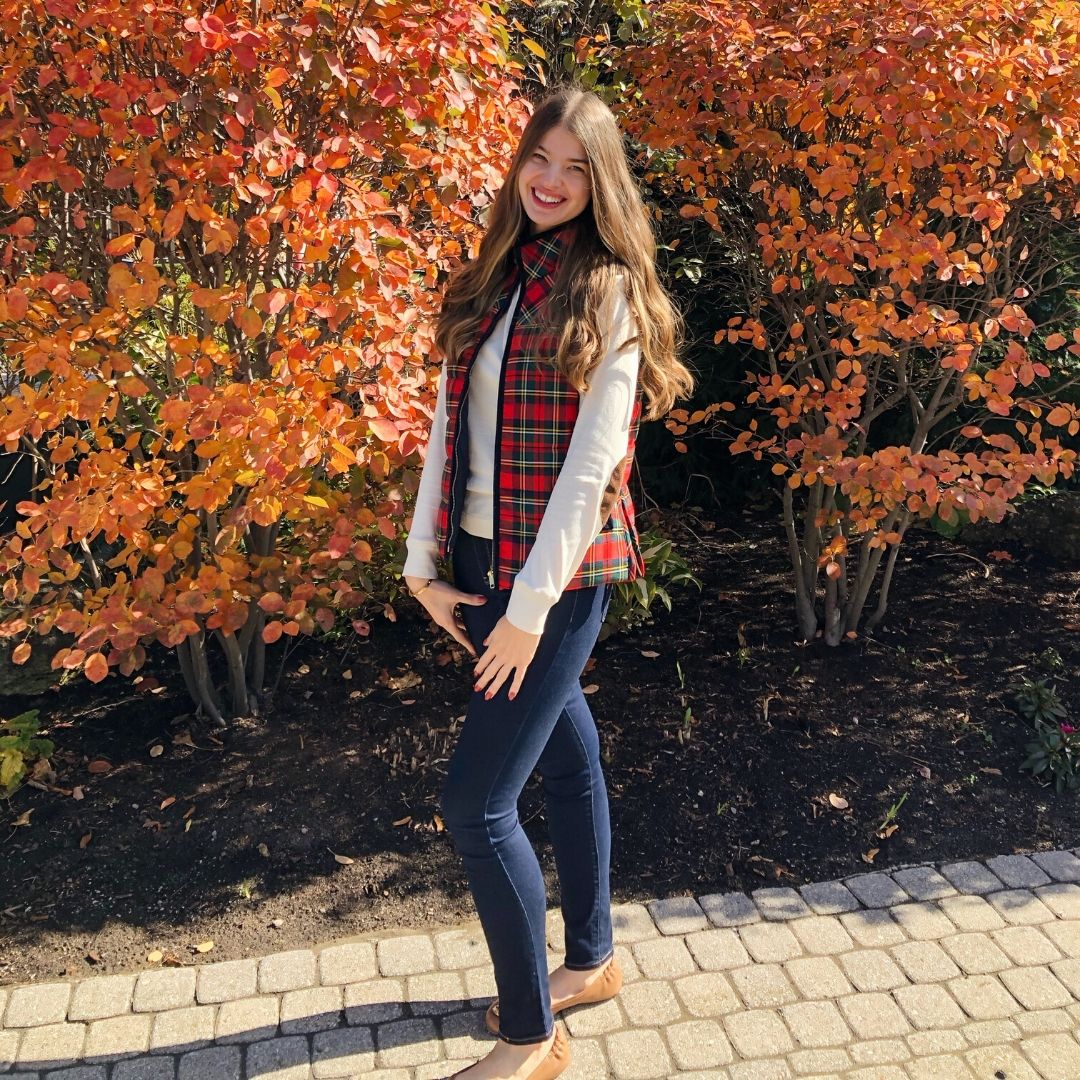 This fall, when I was on the search for a pumpkin spiced latte from somewhere other than Starbucks. I knew that I had a small window of opportunity to wear my plaid vest outdoors.
Here is the vest that inspired this outfit.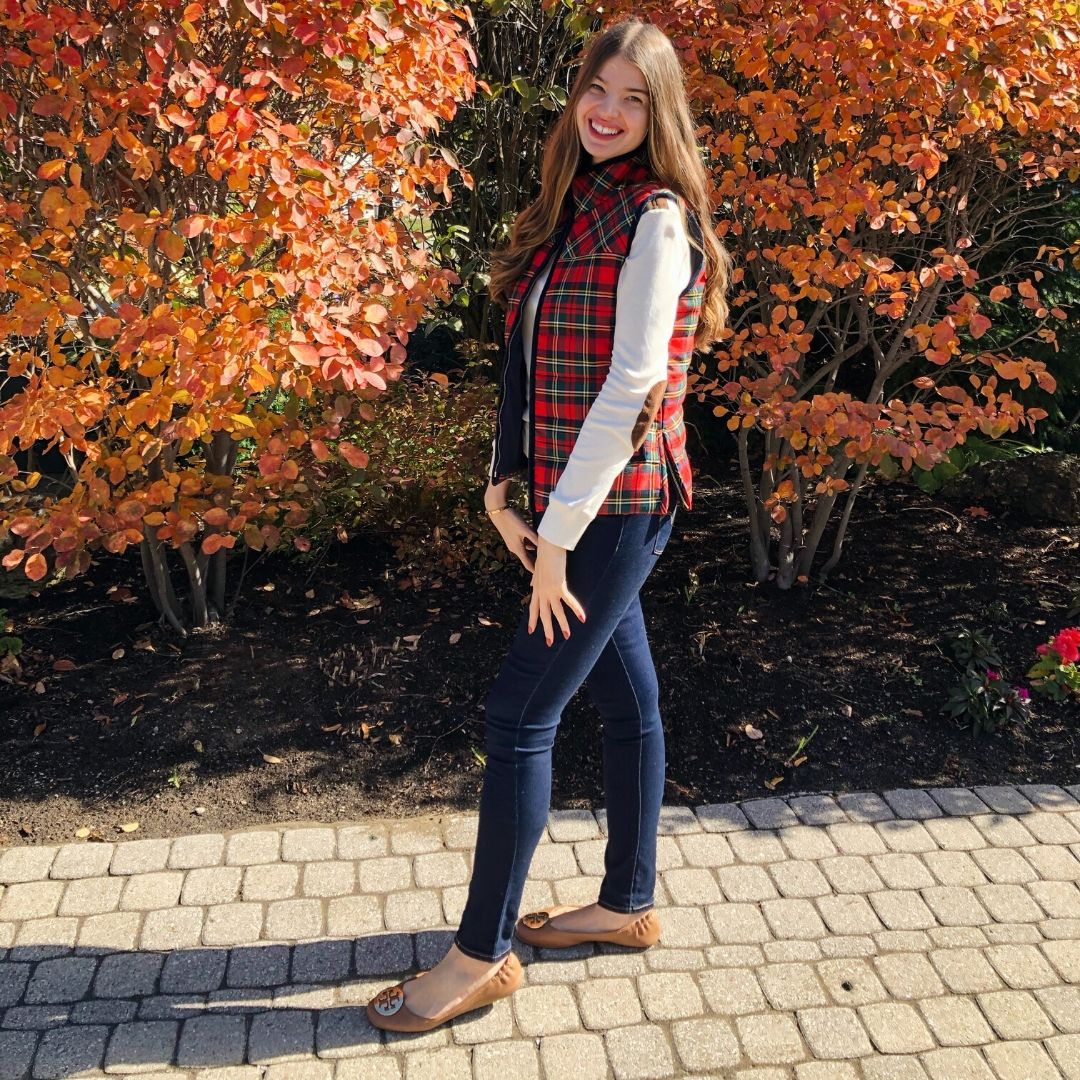 PREPPY IN PLAID OUTFIT
Top – Lauren Ralph Lauren Cream Equestrian Style Long Sleeve
This top is a WINNERS (Canadian Marshalls or TJMAXX) find. I adore the suede elbow patches because it's a small detail that elevates the whole top.
Bottoms – Levi's 311 Dark Wash Denim Shaping Skinny Jeans
A classic pair of dark denim skinny jeans.
Vest – J Crew Tartan Mountain Puffer Vest
I spoke about this vest in my Glamping Fall Outfit. The tartan pattern is a statement and I love the navy suede pipping that compliments my dark denim jeans.
Shoes – Tory Burch Royal Tan Gold Minnie Travel Ballet Flats
Wearing these flats outside was a bold choice in this cold fall weather. Next time, I'll wear my brown ankle boots.
Jewellery – Diamond Studs and Kate Spade New York Gold-Tone Stone Hinged Bracelet
I bought a gold-tone bracelet this summer from Kate Spade New York. It resembles a Cartier Love Bracelet except there are significant differences to it. I like how I'm supporting Kate Spade instead of buying a similar bracelet online or a kiosk. This is because you can be unsure if they're posing as Cartier replicas.
Nails – O.P.I My Solar Clock is Ticking
Burnt red nail polish from the O.P.I Peru Fall 2018 collection.
Lipstick – NYX Powder Puff Lippie Powder Lip Cream in PPL02 Puppy Love
When I bought this lip product, I found its applicator and powdery finish intriguing. The NYX Powder Puff Lippie in Puppy Love is a burnt red shade that is long-lasting and doesn't feel dry. Especially, when compared to other matte lip products. They don't carry them at my drugstore anymore but they still sell them on the NYX website.
---
Do you like wearing plaid?
Let me know.