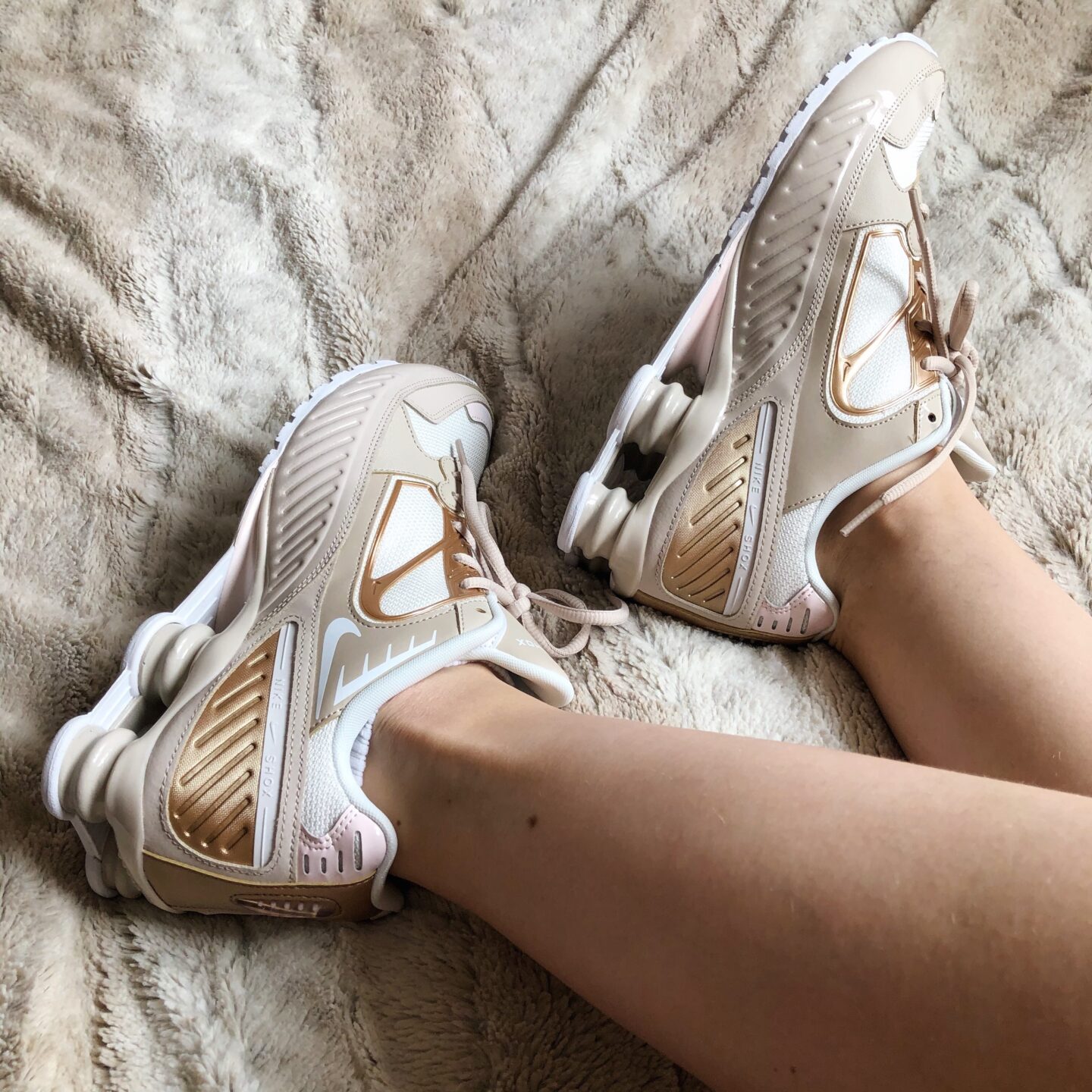 It feels surreal, that I've been continuing my Birthday Shoes tradition for the past eight years. When I wrote my 'Why You Need Birthday Shoes' blog post in 2017, I had no idea how much my style would evolve in three years.
I want to invite you into the past three years of 'Birthday Shoes' and why I chose them as important markers in my life.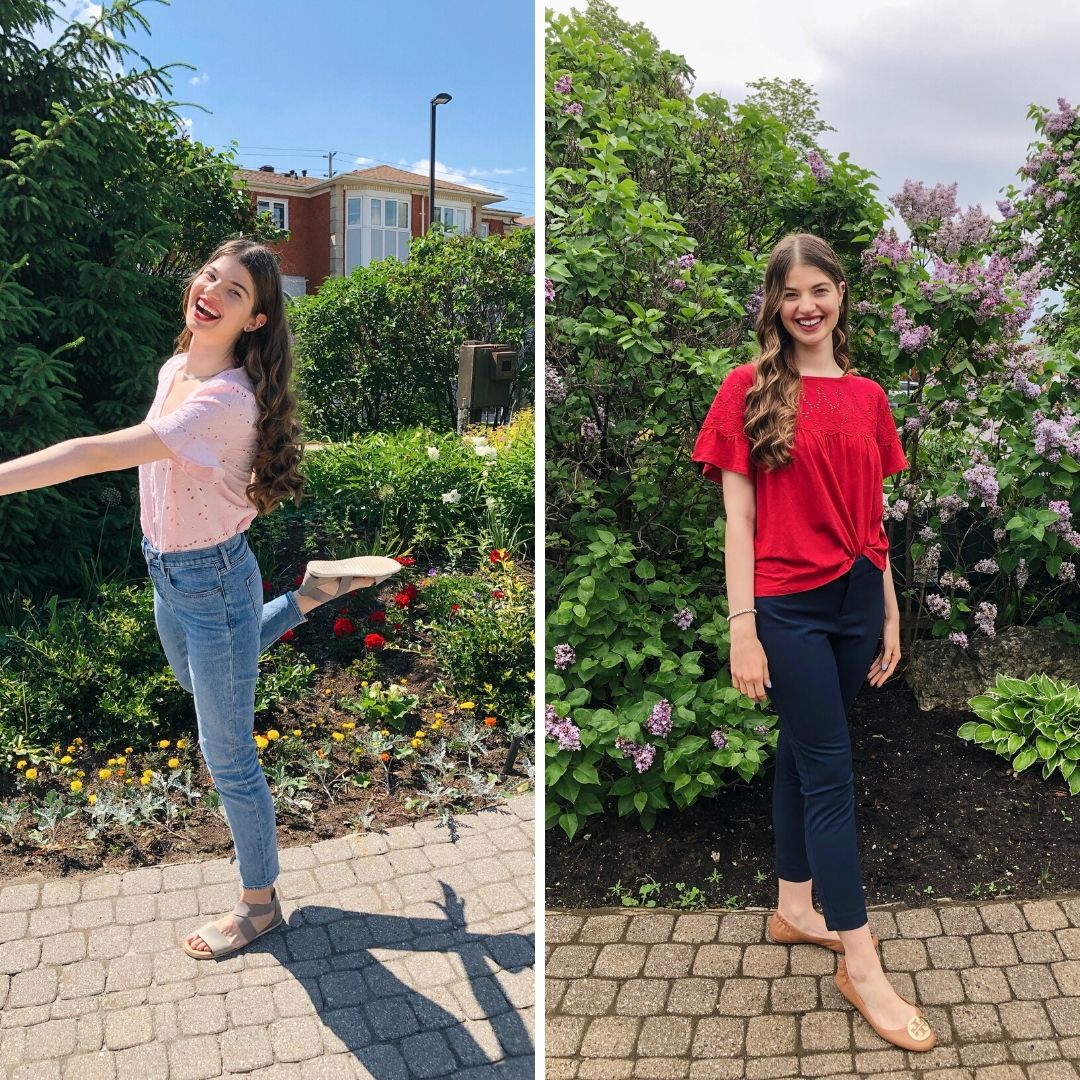 Sorel Sage Ella Sandals – 6th Year Birthday Shoes
These shoes were a researched birthday buy. Due to the tiredness of having to throw away my sandals every year at the end of summer. As I started to commute more, I desired a sandal that was fashionable, comfortable, and safe to run in if I had to.
Trying to find all those qualities in one pair of sandals is a lot harder than it sounds. I was battling myself into wanting trendy sandals that looked chic but were not well-made. Then flipping and wanting sandals that were almost orthopedic but not fashion-forward.
When I searched one of my favourite Canadian shoe companies and found out they made sandals. I knew I hit gold. These Sorel sandals are well-made, comfortable, secure, and come in many colours.
I chose the sage-grey leather version because they weren't as easy to dirty as a nude sandal. But not as harsh looking as a black sandal. These sandals also lasted three summers before looking worn and I was close to re-purchasing them.
These sandals represent a shift in my views on shoes. From that day on, instead of investing in only 'Birthday Shoes.' I made the decision to buy the rest of my shoes from credible shoe companies. Rather than fast-fashion shoe stores tempting me with low prices or bundles. In exchange for low-quality shoes.
Tory Burch Royal Tan / Gold Minnie Travel Leather Ballet Flats – 7th Year Birthday Shoes
I waited on buying these Tory Burch flats for two months after my birthday. I felt inner conflict because I dreamed of owning these shoes for years but I never took the plunge till my 25th birthday.
They are the most expensive shoes I've ever bought and as much as I cherish them – they are delicate. To the naked eye, after a year of wear, they have small scuffs and need a trip to the shoemaker to preserve them.
These flats are like wearing a handbag on your feet. The leather is buttery, they're comfortable, and the style is a classic. If we're to re-purchase them, I'd buy a patent leather style because they would be more durable.
Buying these flats was a highlight in my life and a moment of nostalgia. In High School, I'd create outfits on Neiman Marcus' website and always chose Tory Burch shoes. Even when the flats became popular by bloggers in 2012-13, they were still far out of price range. So, when I invested in them in 2019, years after the popularity had diminished. It was still such a wonderful moment for me because I became the preppy girl I always wanted to be.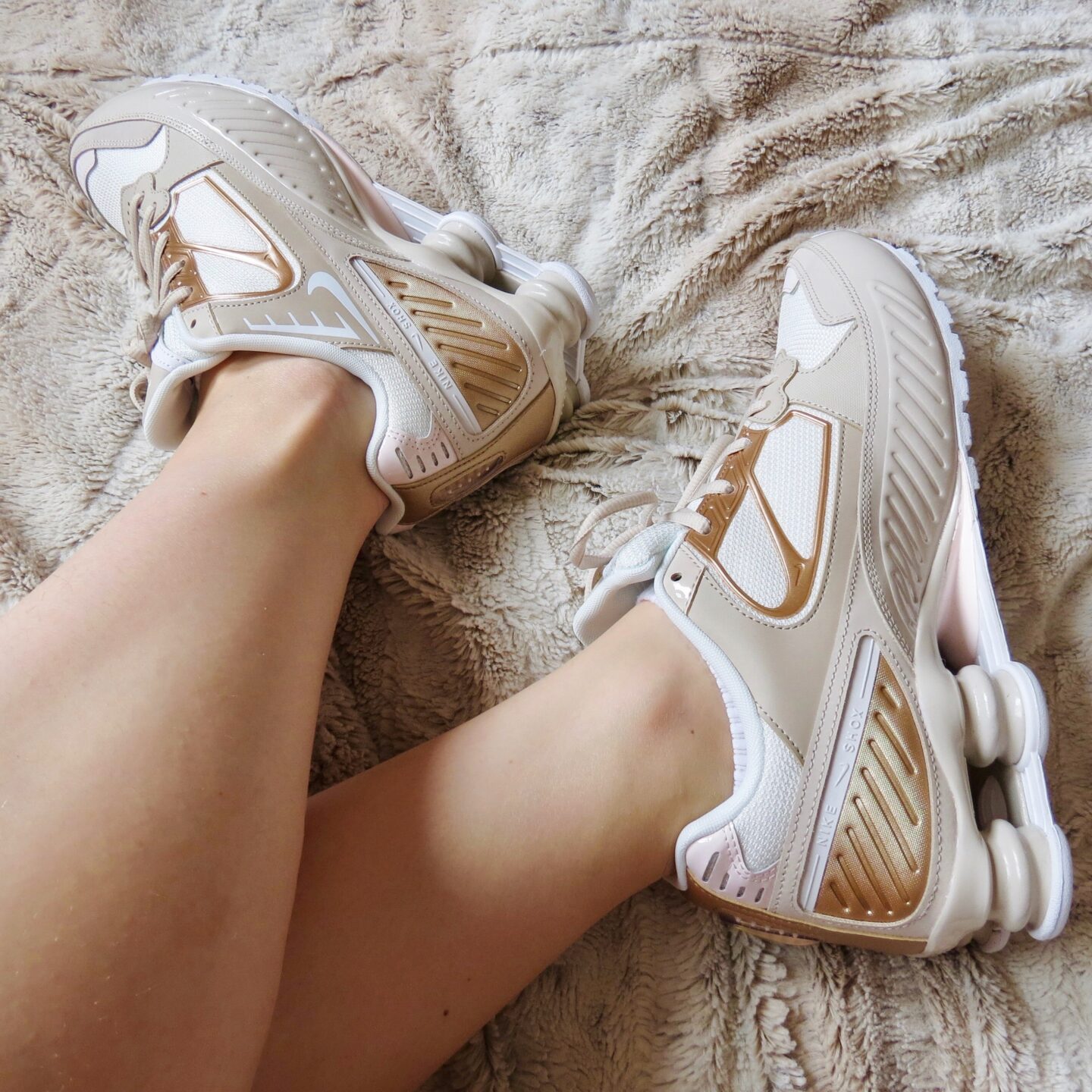 Nike Shox Desert Sand Enigma 9000 Sneakers – Current Birthday Shoes
This year for my 'Birthday Shoes' I wanted a pair of feminine white sneakers. While browsing, I was torn by many brands and couldn't decide if I wanted a canvas material, vegan-leather, or a leather sneaker. Mostly, because I knew going into a buying a white sneaker there would be a lot of up-keep.
A week before my birthday, I was on the Nike website and spotted these Nike Shox sneakers. They're a re-release from the 2000s and I thought they were unique. I know they're not a white sneaker but the colour-way is so neutral that it's a similar look. They're also way more durable than white sneakers because the beige leather and patent material are easier to clean. Not to mention, the rose gold and pale pink elements add flair to the sneaker and make them look feminine. Which was all that I was looking for.
I feel like these 'Birthday Shoes' prove that I'm willing to be more experimental with fashion. As much as I like a classic popular best-selling shoe, I like making unique choices too. Going back years from now and thinking "Remember my Converses in Grade 7 that had skulls on them?" Those are great moments.
---
What is your Birthday tradition?
Let me know.