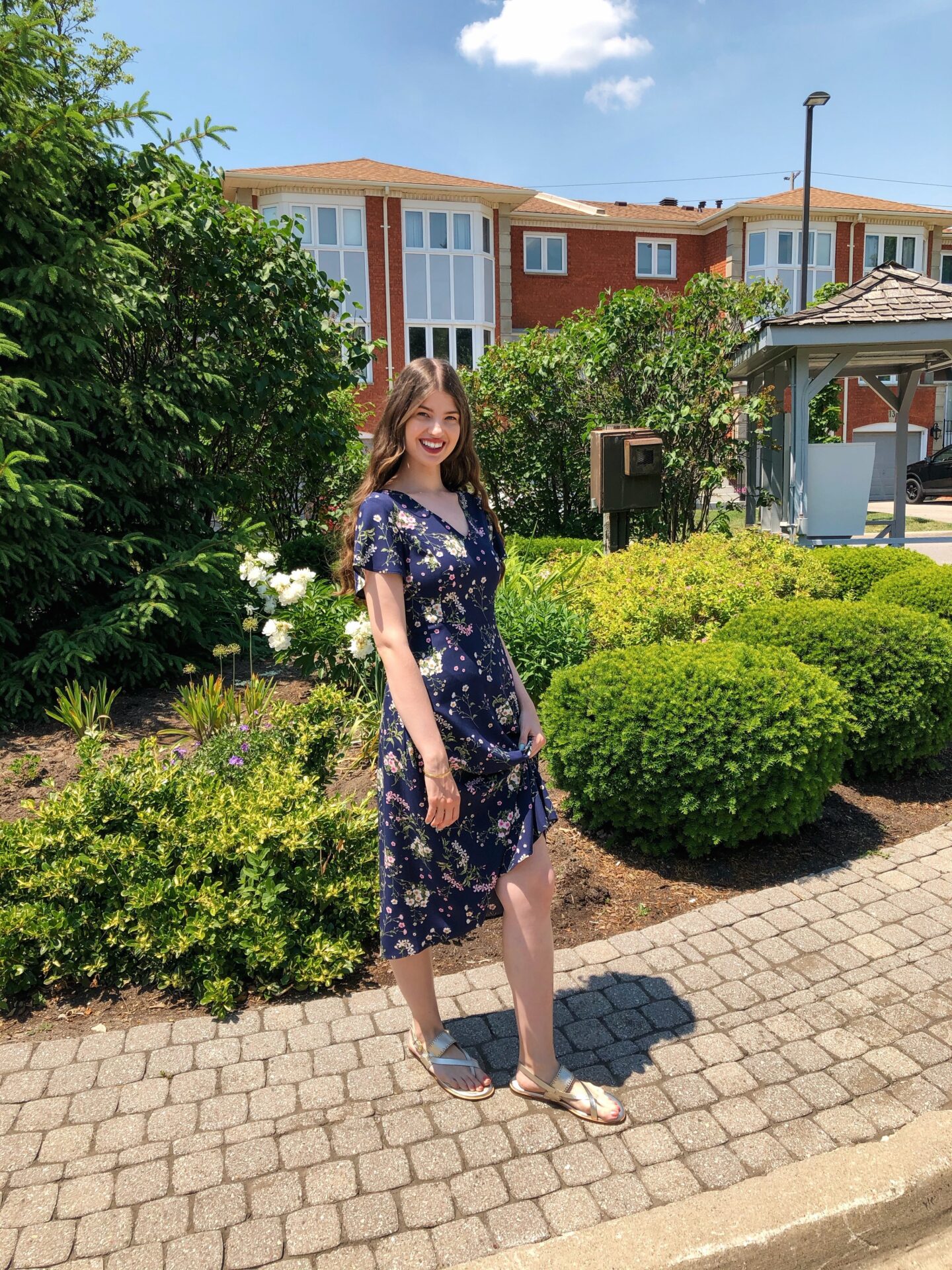 I attended a friend's backyard brunch and decided on wearing a mid-length flowy dress to feel comfortable. While enjoying the day, I felt like I was in an animated Disney movie because of the number of birds and chipmunks I saw.
Here is my found in a courtyard outfit.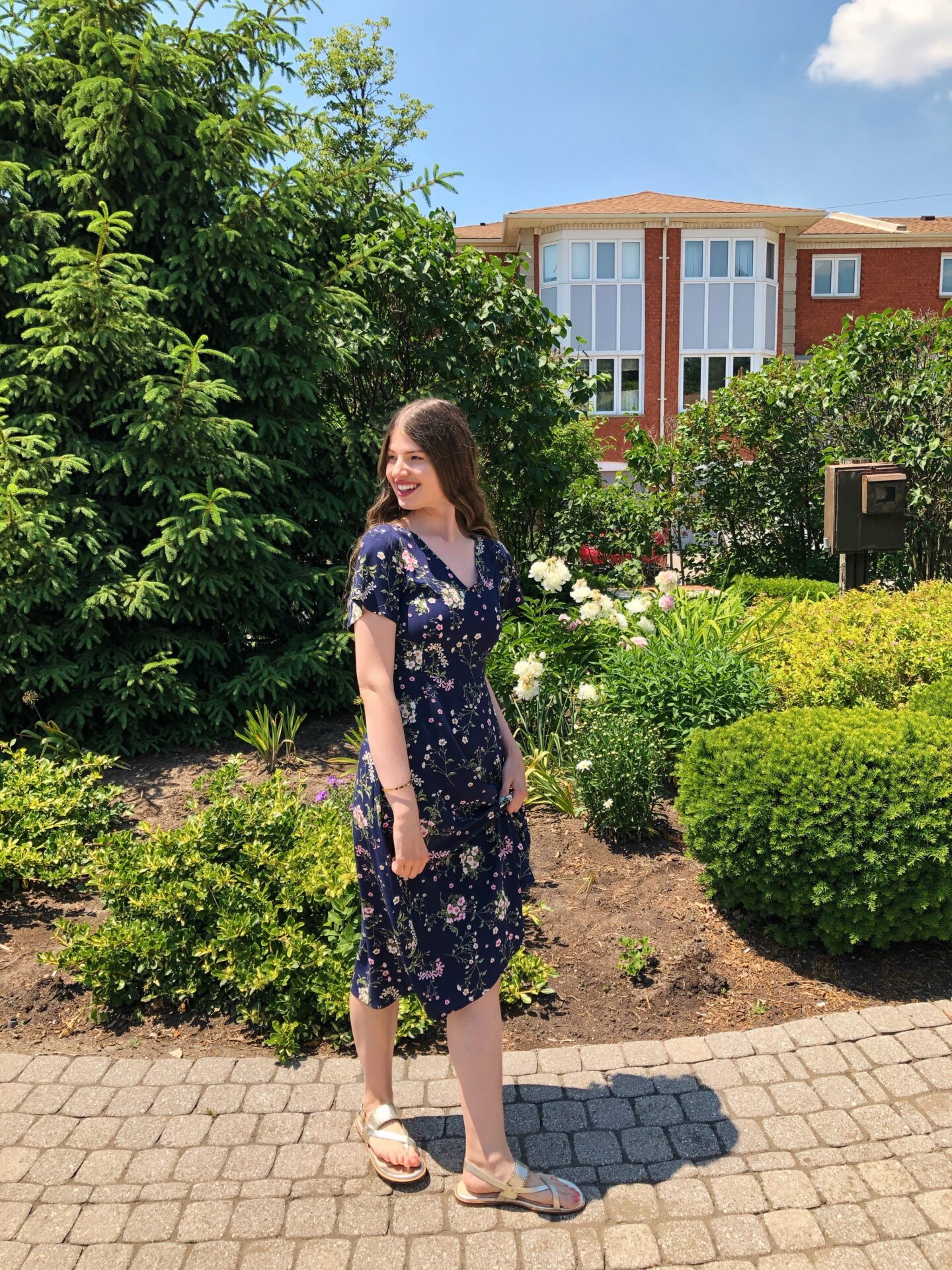 FOUND IN A COURTYARD OUTFIT
Dress – Old Navy Navy Floral Fit & Flare V-Neck Midi Dress
I've had this light and breathable dress in my closet for months because I wanted to save it for my birthday get-together. I'm thankful to have worn it to another occasion because it's such a flowy and prairie-styled piece in my wardrobe. 
Shoes – Cole Haan Soft Gold Metallic Leather Anica Scallop Thong Sandal
In the spring, I spent time researching sandals to replace my previous, worn-out pair. I was excited to come across these Cole Haan ones because they fit my criteria of having responsive cushioning and feeling safe to commute in. I also love how versatile the gold leather is with my wardrobe and the preppy scallop detailing.
Lipstick – Maybelline New York Super Stay Matte Ink Liquid Lipstick in Lover
Due to COVID-19, I've been wearing more liquid lipsticks because they won't transfer on my mask. Maybelline Super Stay Matte Inks are my favourite drugstore liquid lipsticks and 15 Lover is deep rose shade.
Nails – Essie Can Dew Attitude
I'm wearing a pastel green nail polish from Essie's 2020 spring collection. I like how it's a complimentary match to the floral print in my dress.
Jewellery – Pearl Studs and Kate Spade New York Gold-Tone Stone Hinged Bracelet
---
Do you like wearing flowy dresses and bird watching?
Let me know.