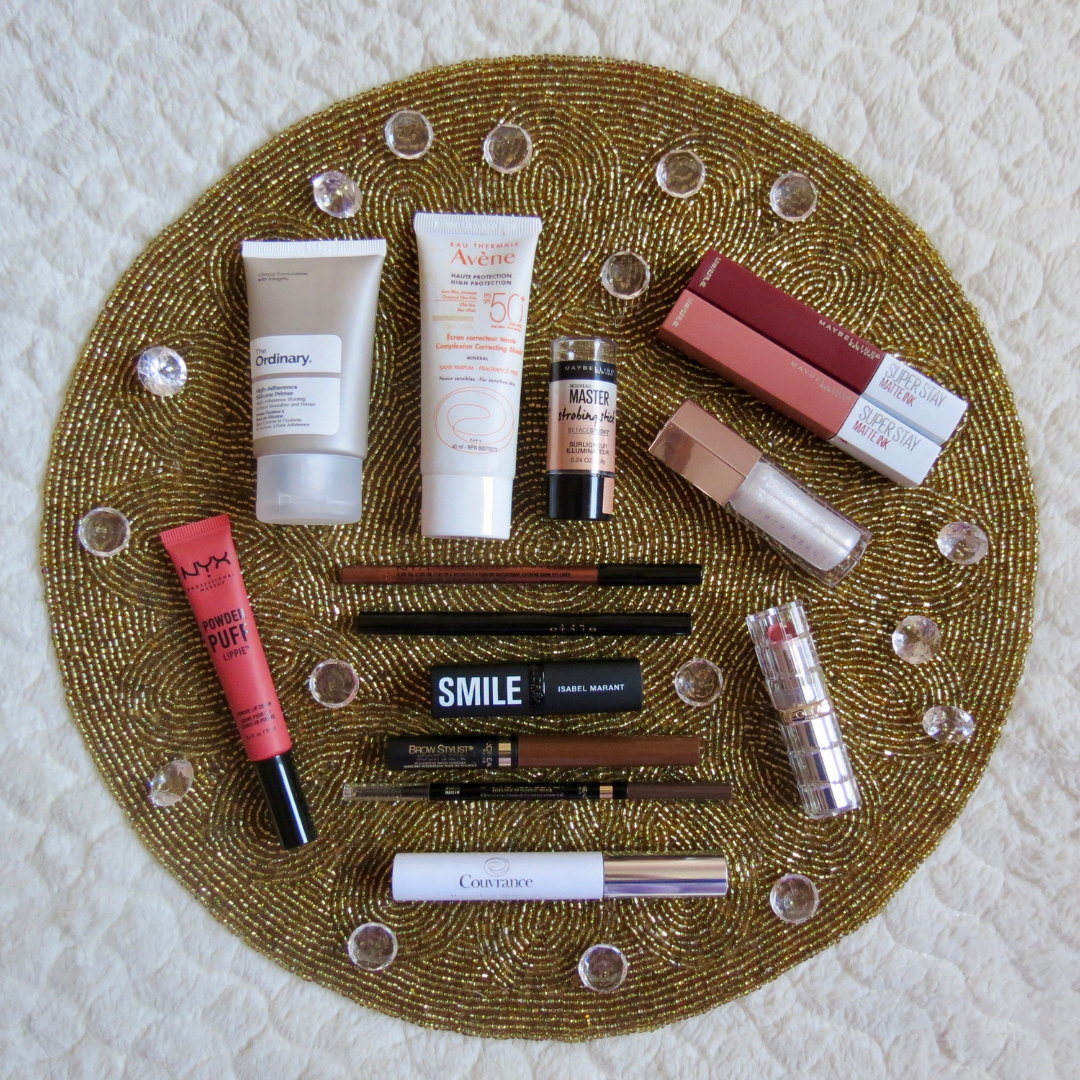 In December 2017, I achieved Sephora V.I.B. Rouge Status and was so disappointed in myself. I made the conscious decision from then on to change my shopping habits and went from spending an exorbitant amount of money on makeup in 2017 to a reasonable amount in 2018.
Looking back, I can see how foolish I was with my money and how I never questioned the expensive cost of my favourite mascara, foundation, or lipstick. I just kept buying because I loved the feeling of using the newest and best makeup. I thought it was a passion but in actuality, it was an addiction and now I get to share the changes I've made.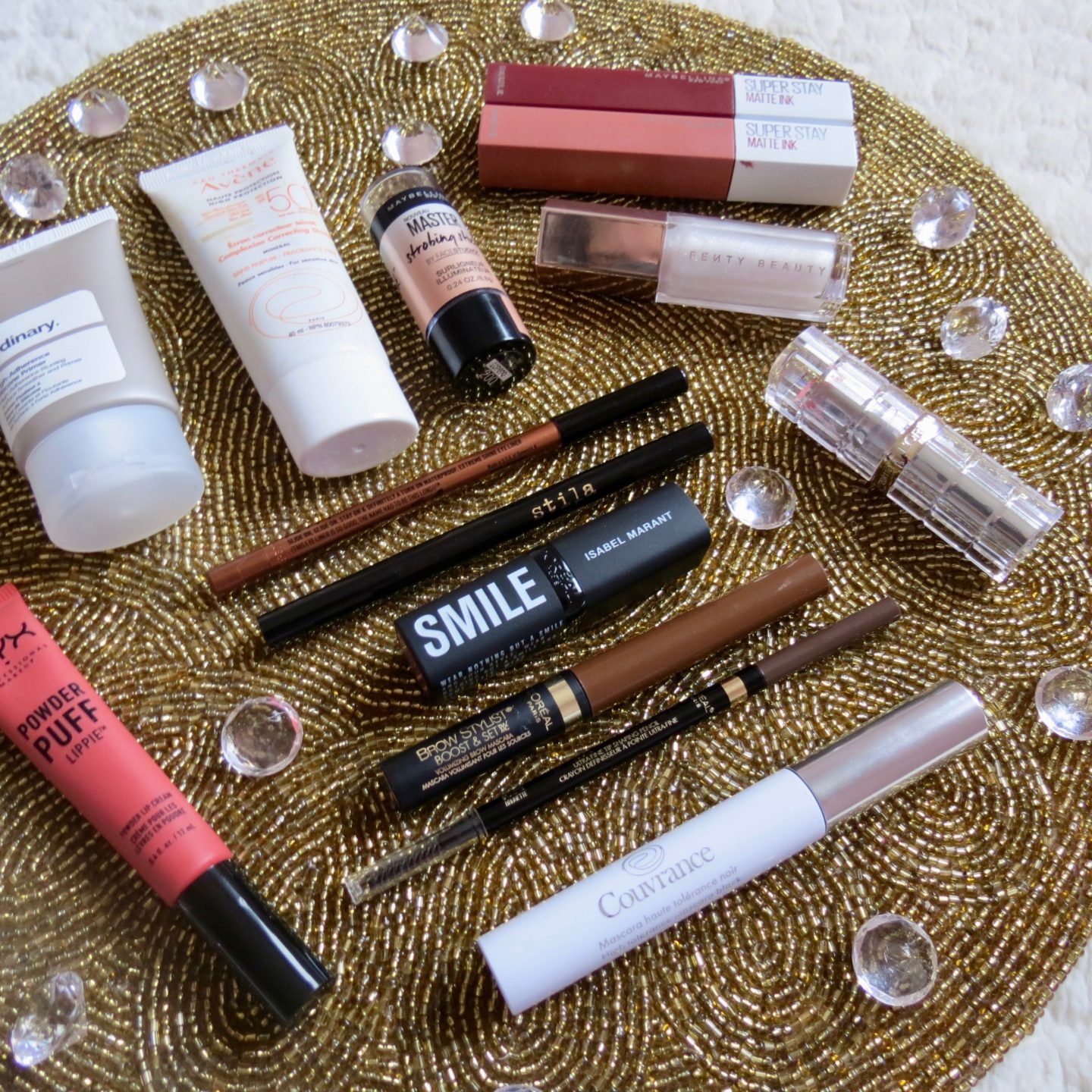 Things I Learned From One Year of Makeup Minimalism
I cut out unnecessary products from my own makeup routine like primers, eye-lash primers, lip scrubs, and setting sprays. The unnecessary products in your routine can vary depending on your skin type and how you like to express yourself with makeup.
If you give me a sample, I'll use it. The samples staled me from buying new products and I didn't buy a perfume till January 2019 because of all the testers I had.
I stopped wearing foundation or bb cream every day and wrote a blog post about it.
When buying makeup for special occasions, I bought drugstore alternatives first. I usually never sought out the luxury versions because I didn't use the product enough to justify another purchase.
I consciously made the decision to stop buying from brands that didn't align with my values and were controversial.
Makeup expires and a luxury mascara and a drugstore mascara both need to be thrown out after three months of use.
I calculated that it takes me up to two years to finish one neutral lipstick. This is a hard pill to swallow from someone who owns a basket of lipsticks and is always wanting more.
Sticking to your favourite products is less expensive than trying to find new favourites that they'll replace.
Everyone has different priorities and makeup can be an investment for some. It's just not an investment for me anymore.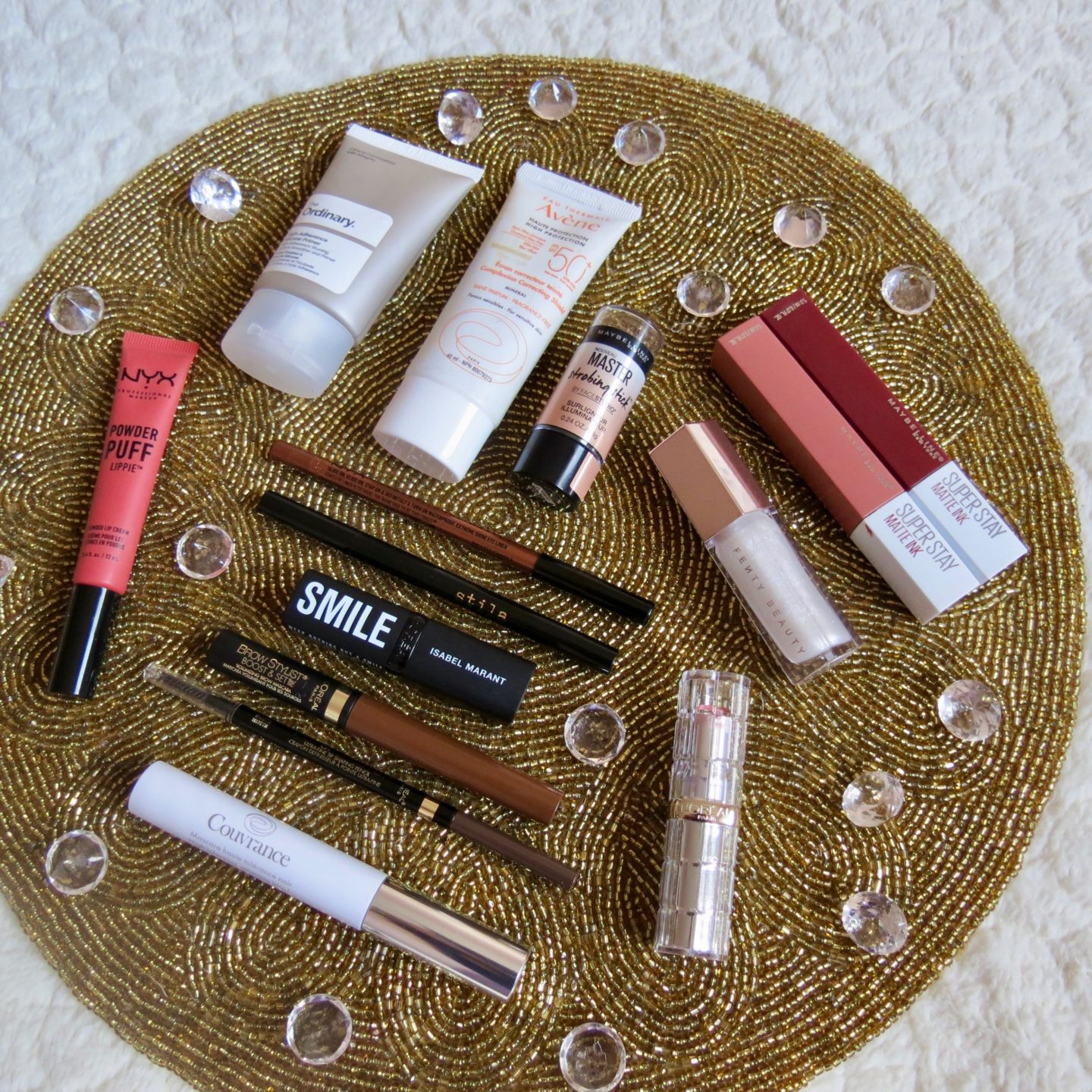 Makeup I Bought in 2018
The Ordinary High-Adherence Silicone Primer
Avène High Protection Complexion Correcting Shield SPF 50 (Light)
It Cosmetics Your Skin But Better CC+ Illumination Cream (Light)
Maybelline Master Strobing Stick (Medium Nude Glow)
L'Oreal Paris Brow Stylist Definer (Brunette)
Kat Von D Tattoo Liner (Trooper)
L'Oreal Paris Brow Stylist Boost & Set Brow Mascara (Light Brunette)
NYX Slide On Pencil Eyeliner (Golden Bronze)
Stila Stay All Day Waterproof Liquid Eye Liner (Intense Black)
L'Oreal Paris Voluminous Primer Mascara (White)
Covergirl Peacock Flare Mascara (Extreme Black)
Maybelline Total Temptation Mascara (Very Black)
Avène High Tolerance Mascara (Black)
Maybelline Total Temptation Mascara (Waterproof Very Black)
NYX Powder Puff Lippie Lip Cream (Puppy Love)
Maybelline Lash Sensational Full Fan Effect Mascara (Waterproof Very Black)
L'Oreal Paris Colour Riche Shine Lipstick (Sparkling Rose)
Maybelline Super Stay Matte Ink (Seductress)
L'Oreal Paris Isabel Marant Smile Lipstick (Bastille Whistle)
Maybelline Super Stay Matte Ink (Voyager)
Fenty Beauty by Rihanna Gloss Bomb Universal Lip Luminizer (Diamond Milk)
I am going to continue to be a makeup minimalist in 2019 because I still have a large beauty collection to tackle and a lot to learn. If you feel inspired by this post visit Reddit's Makeup Rehab to seek out support if need be.
---
Did you buy a lot of makeup in 2018?
If so, consider embarking on a journey of makeup minimalism.