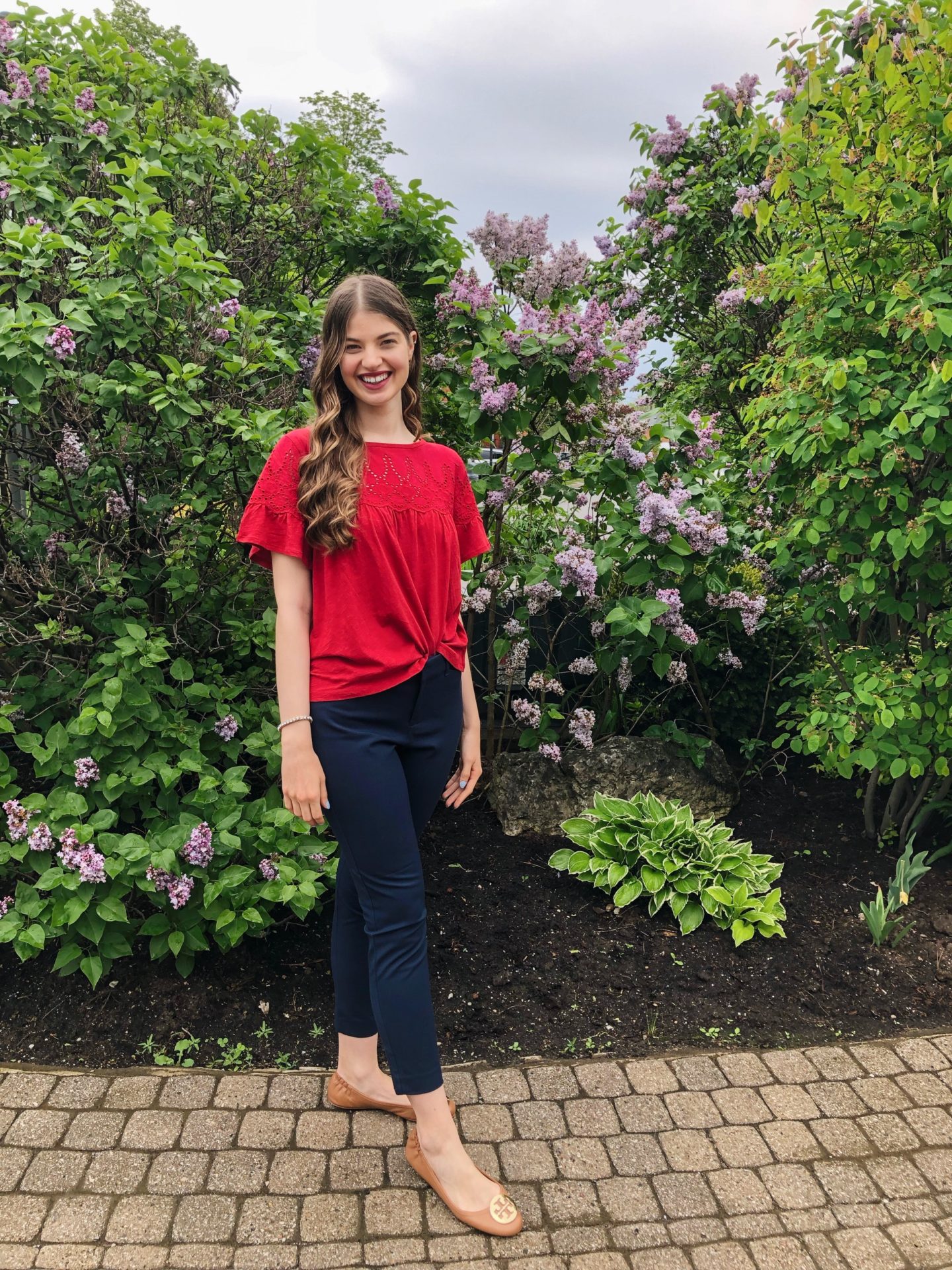 At the beginning of the summer, I reunited with a couple of friends over brunch. The Canadian maple syrup latte and the avocado toast was great but the company was better.
Here is what I wore to brunch accompanied by the beautiful blooming lilies in my courtyard.
Lillies in Bloom and Brunch Outfit
Top – J Crew Red Eyelet Top in Vintage Cotton
A cotton t-shirt with pretty woven eyelets that make the top appear more feminine. I like the red because it's striking and jewel-toned.
Bottoms – Old Navy Goodnight Nora The Pixie Mid-Rise Ankle Pants
The Pixie Pants from Old Navy are some of the most flattering and affordable dress pants. I would've worn blue jeans but the navy dress pants elevated the outfit.
Shoes – Tory Burch Royal Tan Gold Minnie Travel Ballet Flats
I invested in a pair of Tory Burch shoes and I'm impressed by them. These ballet flats are great for walking long distances and the tan leather is so soft.
Nails – Sally Hansen Complete Salon Manicure Bluebell Bloom
A light pastel blue nail polish that brightens up the dark navy pants I'm wearing.
Jewellery – J Crew Faux Diamond Tennis Bracelet
A faux diamond tennis bracelet that does not look real but it does shimmer and glitter.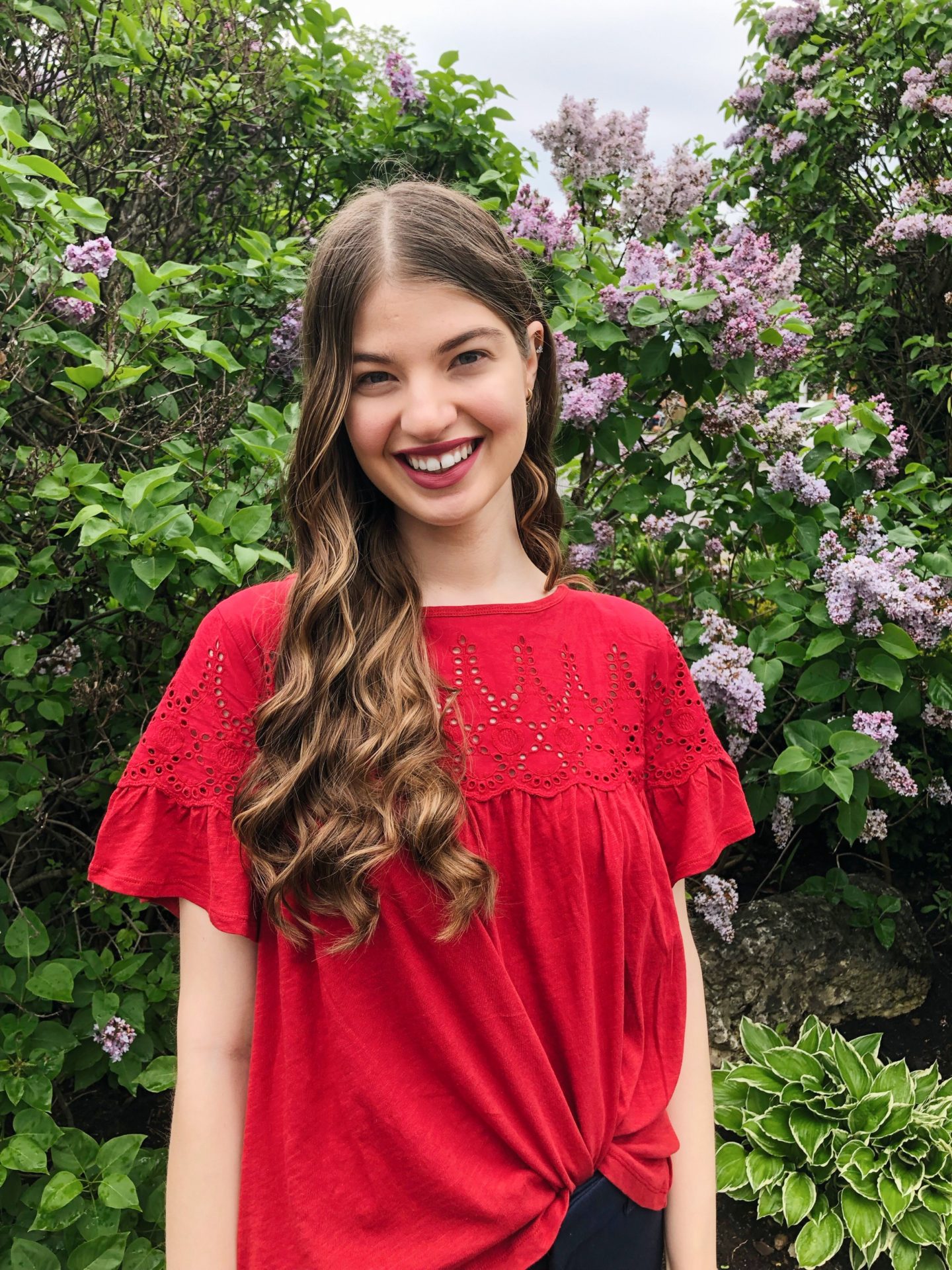 Not Shown
Jacket – London Fog Beige Madeline Double Breasted Trench Coat with Detachable Hood
A trench coat is a classic spring jacket. I invested in one from London Fog due to their creditability and the high-quality materials they use.
Handbag – ALDO Red Crossbody Handbag
A red handbag to match my top.
---
What's your go-to order at brunch?
Let me know.