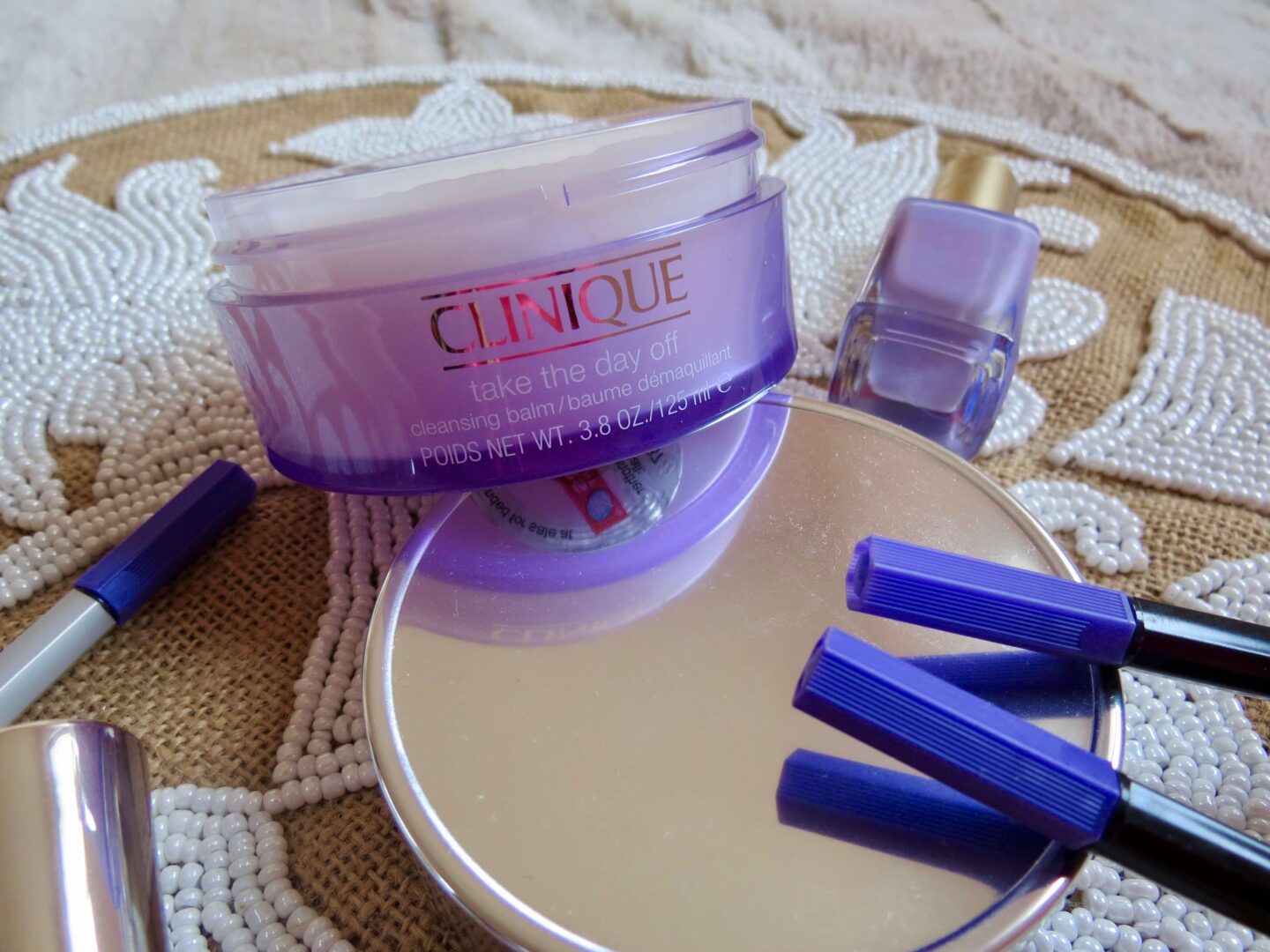 It's fun at times to look back on your previous skincare routines and how you removed your makeup. When I was eleven, I got my makeup done at a M.A.C counter, and the makeup artist reiterated the importance of skincare, especially when you begin to experiment with makeup.
As a tween, I removed my light makeup with makeup wipes, and once I started getting blemishes, I switched to the Cetaphil Gentle Skin Cleanser.
In University, I noticed my roommate using the Clinique Acne Solutions Cleansing Foam. I bought it, used it, and felt it too drying for me over time. I then switched to the Philosophy Purity Made Simple Cleanser and removed my daily makeup with it for years.
That was until I started experiencing hormonal acne in my late twenties and began to research Reddit's r/SkincareAddiction to cleanse effectively, which lead me to double-cleansing.
What is Double-Cleansing?
As stated by Dermstore in their 'Double-Cleansing: What Is It and Why You Should Try It' post – "Double cleansing is exactly what you think it is: You're washing your face twice. This face-washing method was popularized by geishas in Japan who would double-cleanse their skin to remove their heavy makeup. "They would use an oil-based mix to remove the makeup then use another wash right after," says Dr. Debbie Palmer, board-certified dermatologist, medical director of the Dermatology Associates of New York and author of Beyond Beauty."
My Favourite Cleansing Balm
When I started double-cleansing in 2017, it wasn't widely recognized in North American skincare markets as it is now. From what I remember, Canadian drugstores and departments stores had a limited selection of micellar waters, cleansing balms, and cleansing oils to purchase from that were made by recognizable brands to North American audiences (ie. Clinique, Bioderma, Garnier, etc.)
In skincare forums, the community regularly mentioned best-selling Korean and Japanese cleansing oils and cleansing balms which could be purchased off of Amazon. However, in 2017, I felt the risk of buying fake skincare from Amazon sellers was still high. It's not like that now in 2020 and Amazon is a reputable source for Korean and Japanese skincare. Not to mention, lots of Korean and Japanese skincare brands like Innisfree, Laneige, Banila Co, DHC, and COSRX products are now sold in North American stores.
Clinique Take The Day Off Cleansing Balm is the first and only cleansing balm I've ever used. In 2017, I chose to try it because I liked how I could buy it in stores at Sephora, Hudson Bay, or in the luxury section of a Shoppers Drugmart.
I love its small ingredient list and how it's fragrance-free and ophthalmologist tested. Due to dealing with rosacea flare-ups, it being fragrance-free is a big seller for me. I feel like lots of cleansing balms advertise as fragrance-free but have several fruit oils or skincare oils (i.e. Rosehip Oil, Squalane Oil, Marula Oil) in their ingredients that can sensitize my skin.
Clinique Take The Day Off Cleansing Balm's first ingredient is Ethylhexyl Palmitate. Even though it can be comedogenic to some, it's also one of the first three ingredients in my favourite facial cleanser La Roche-Posay Toleriane Dermo-Cleanser, which is my second cleanse in my double-cleansing routine. So, my skin does not react badly to the ingredient.
Clinique's cleansing balm makes makeup removal relaxing and satisfying to use. It's a beautiful moisturizing feeling to 'massage' off my makeup and then go in with a second cleanse. My skin not only feels clean but is factually clean after an occasion of wearing heavy makeup.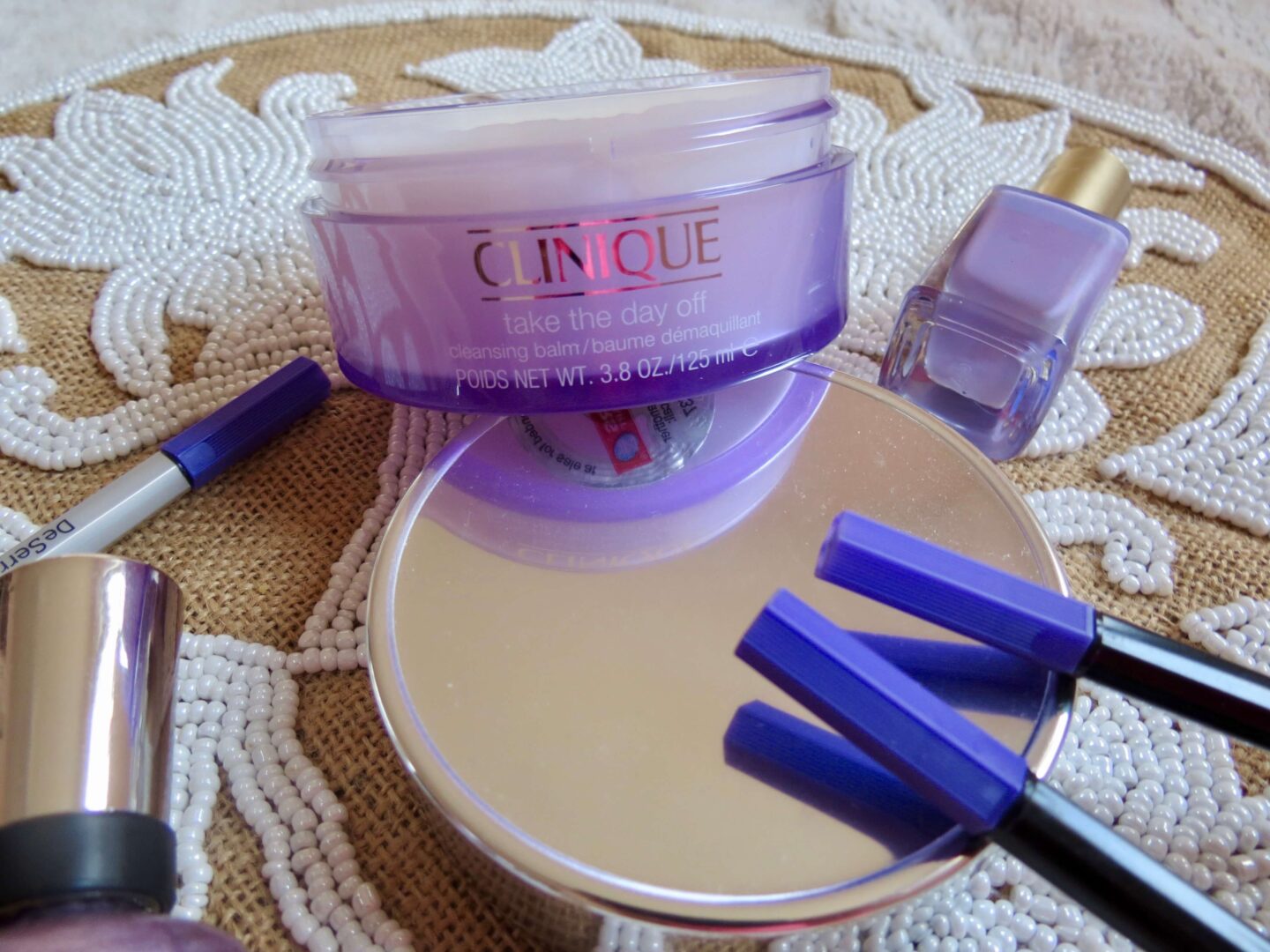 How I Double-Cleanse and Remove Heavy Makeup
I only use Clinique Take The Day Off Cleansing Balm when I've worn foundation and heavy makeup that day. I don't double-cleanse when I only wear concealer and light makeup because massaging the balm on mostly bare skin causes a lot of friction and rosacea flare-ups.
In the evening, if I've worn foundation and heavy makeup, I double-cleanse (Clinique Take The Day Off Cleansing Balm + La-Roche Posay Toleriane Dermo-Cleanser) and use lukewarm tap water. I then spritz Avene Thermal Spring Water and lightly pat dry with a micro-fibre face towel. My face is still damp and not completely dry when I apply The Ordinary 2% Hyaluronic Acid + B5 Serum. I then use the Drunk Elephant B-Hydra Intensive Hydration Serum and continue with the rest of my evening skincare routine.
---
How do you remove heavy makeup?
Let me know!