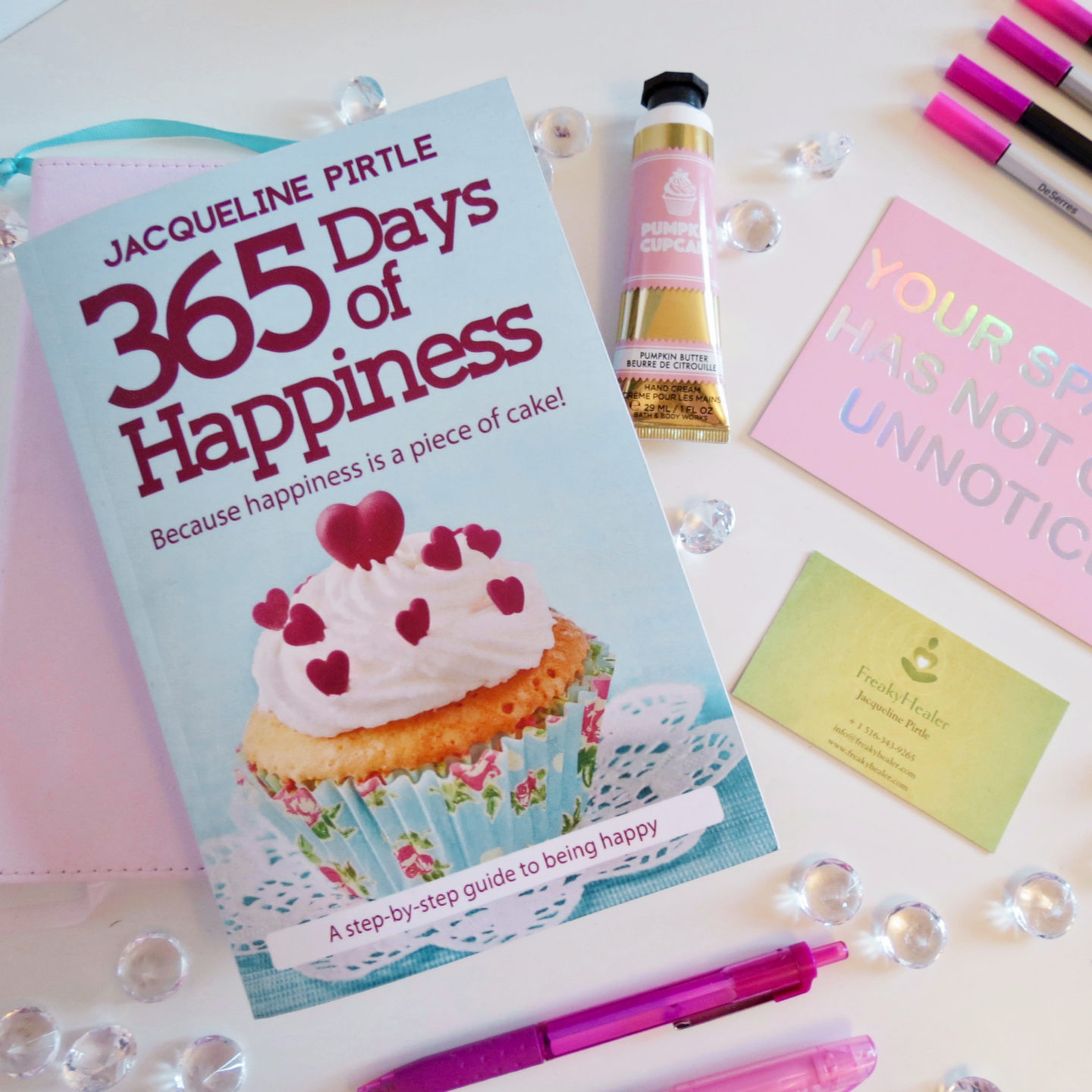 I want to thank Kelsey McBride from Healthy Lifestyle PR for gifting me this book of affirmations. When I was young, I entered a lot of contests to win self-help books and now that I'm being emailed by authors' publishers I am so humbled.
Jacqueline Pirtle is a 'freaky healer' who wrote 365 Days of Happiness to teach people how to BE happy. The practice can be difficult to learn, however, once you accept that you can feel happy while experiencing a plethora of other emotions. You realize that happiness is a mindset and not a sentiment.
365 Days of Happiness is a guide that will help you reset your mindset every day of the year. It is unlike other self-help books that are sometimes difficult to process and read in short periods of time. 365 Days of Happiness is also a great introduction to the book genre because it allows you to emotionally digest one page of advice per day.
Please take the time to check out Jacqueline Pirtle's website www.freakyhealer.com and her book 365 Days of Happiness. I am a big believer that it will be a wonderful addition to your bookshelf. Thank you so much for reading.
---
How do you stay happy 365 days a year?
Let me know!