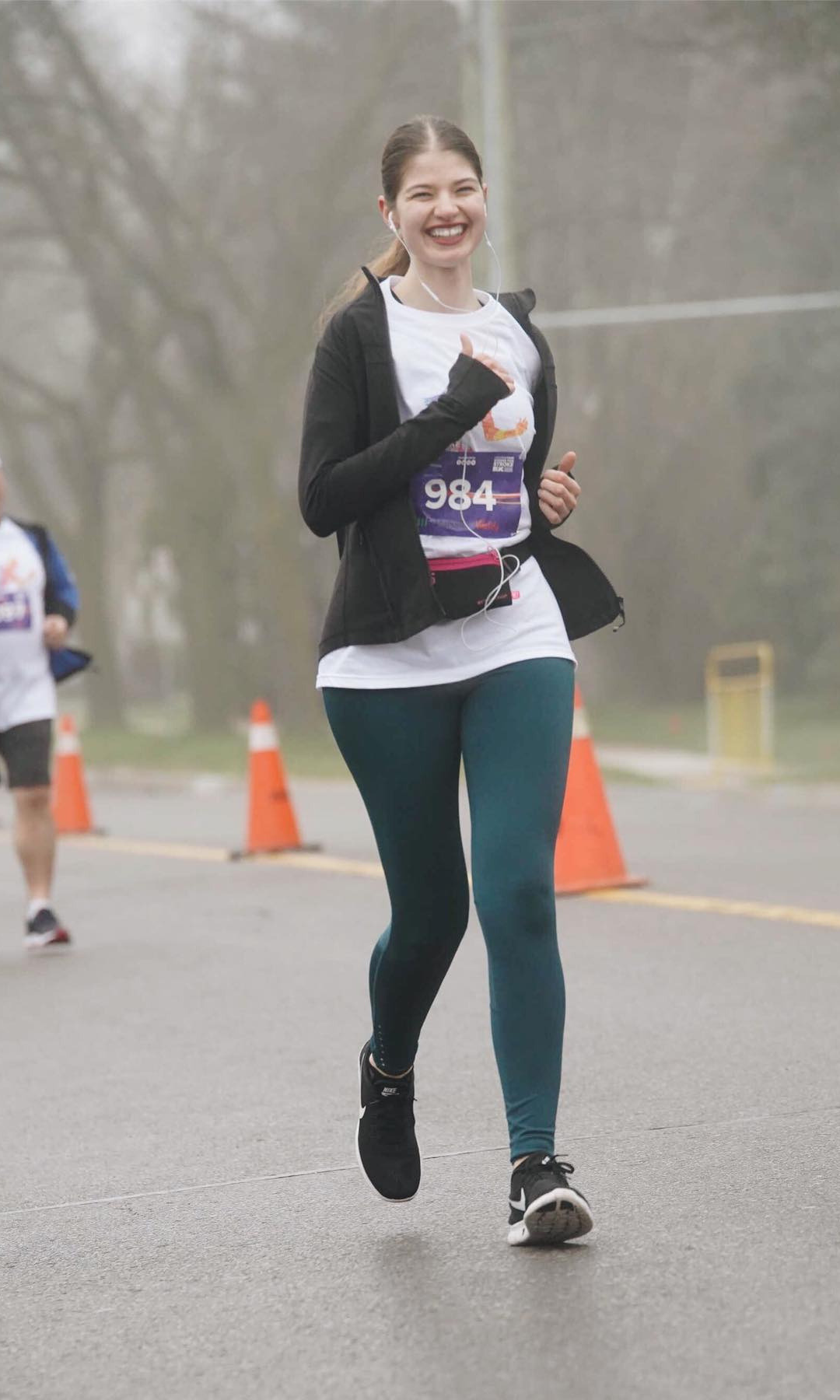 In my last month of university, I experienced heartbreak and needed an escape so I turned to exercise. I was going to my school's gym five times a week to distract myself.
I joined a gym in 2016 when I graduated and took three strength training classes a week. Watching my body become more toned was one aspect. But the feeling of confidence I felt after facing rejection helped me gain a sense of self worth.
After a year of consistent fitness, friends asked me to join them in a 5KM run supporting women's mental health. It was nerve-wracking to sign up because I didn't consider myself a runner. Coming second last in my elementary school cross country race would be a testament to that.
Training for my first 5KM race was challenging because I didn't give myself enough time. Instead of sprinting the 5KM, I paced myself by walking 2KM and running the rest. The feeling of running those three kilometres for a cause turned me into the runner I am today. It filled me with hope that I could run a 5KM in the future.
Every run I did after my first race, I got closer to my goal. I found a community online, downloaded an app, and the made the goal of running two times a week. I then signed up for a 5KM race in May for stroke prevention as a goal.
The 5KM race in May arrived and I trained to my best ability. I only walked five minutes out of my thirty six minute run and my family was there cheering me on. I felt like a runner there because I am one.
Running for me is a reminder that you can change. I am no longer connected to the eleven year old who came in second last place in cross country. I'm the woman who ran three 5KM races in the past two years.
---
Do you run?
Tell me your best advice for future races.