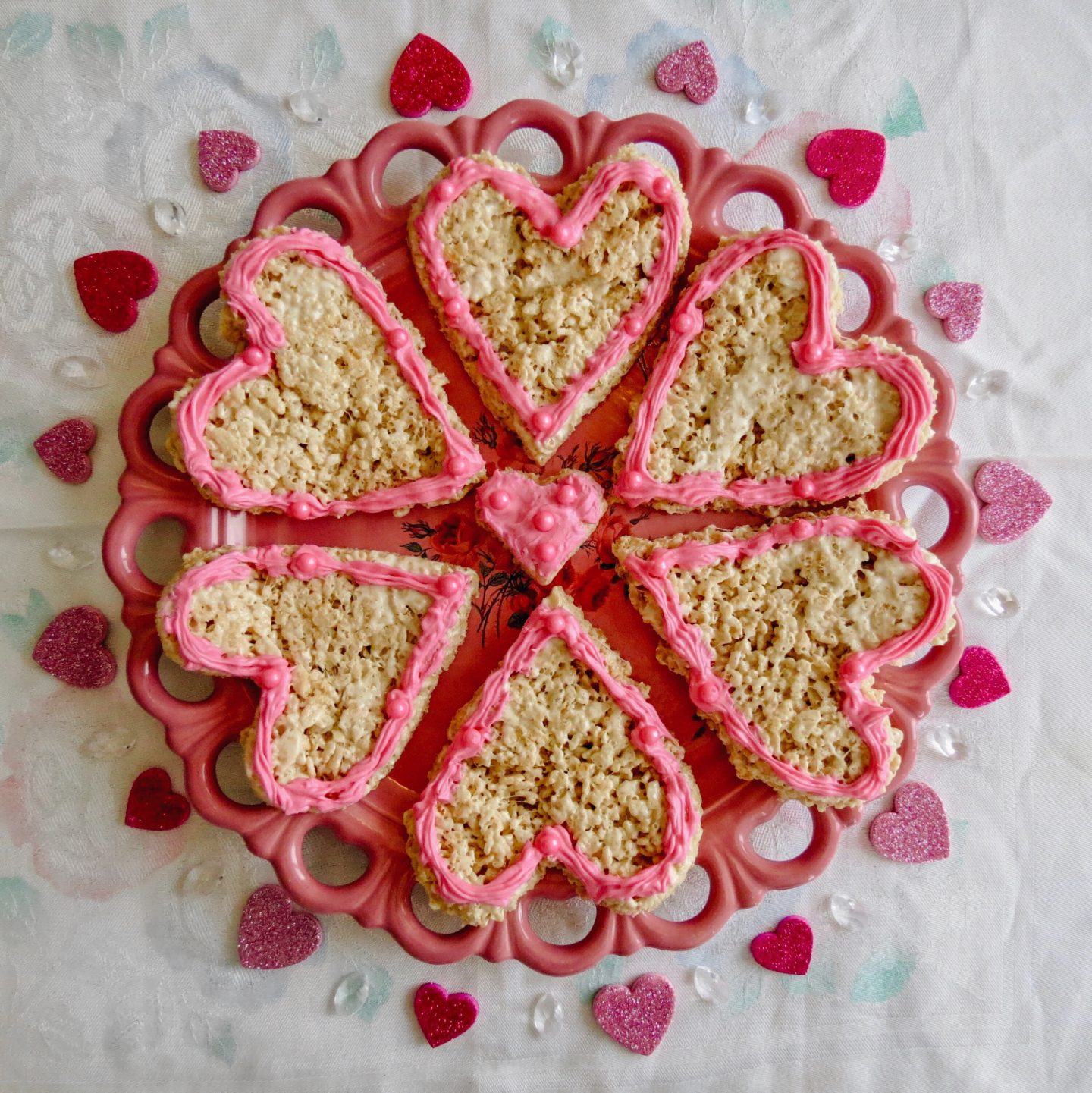 While searching Valentine's Day recipes on Pinterest, I was inspired by Lifestyle by Leah's Rice Krispie Valentine Hearts and wanted to re-create a simpler version of the recipe. Instead of using candy melts, I used traditional cake icing to decorate and trace the shape of the hearts. They were easy to make and provided a lot of fun for my family and me.
Things Needed
3 tablespoons of unsalted butter
1 package of JET-PUFFED Marshmallows
6 cups of Kellogg's Rice Krispies cereal
1 tube of Cake Mate pink icing
20 candy pearls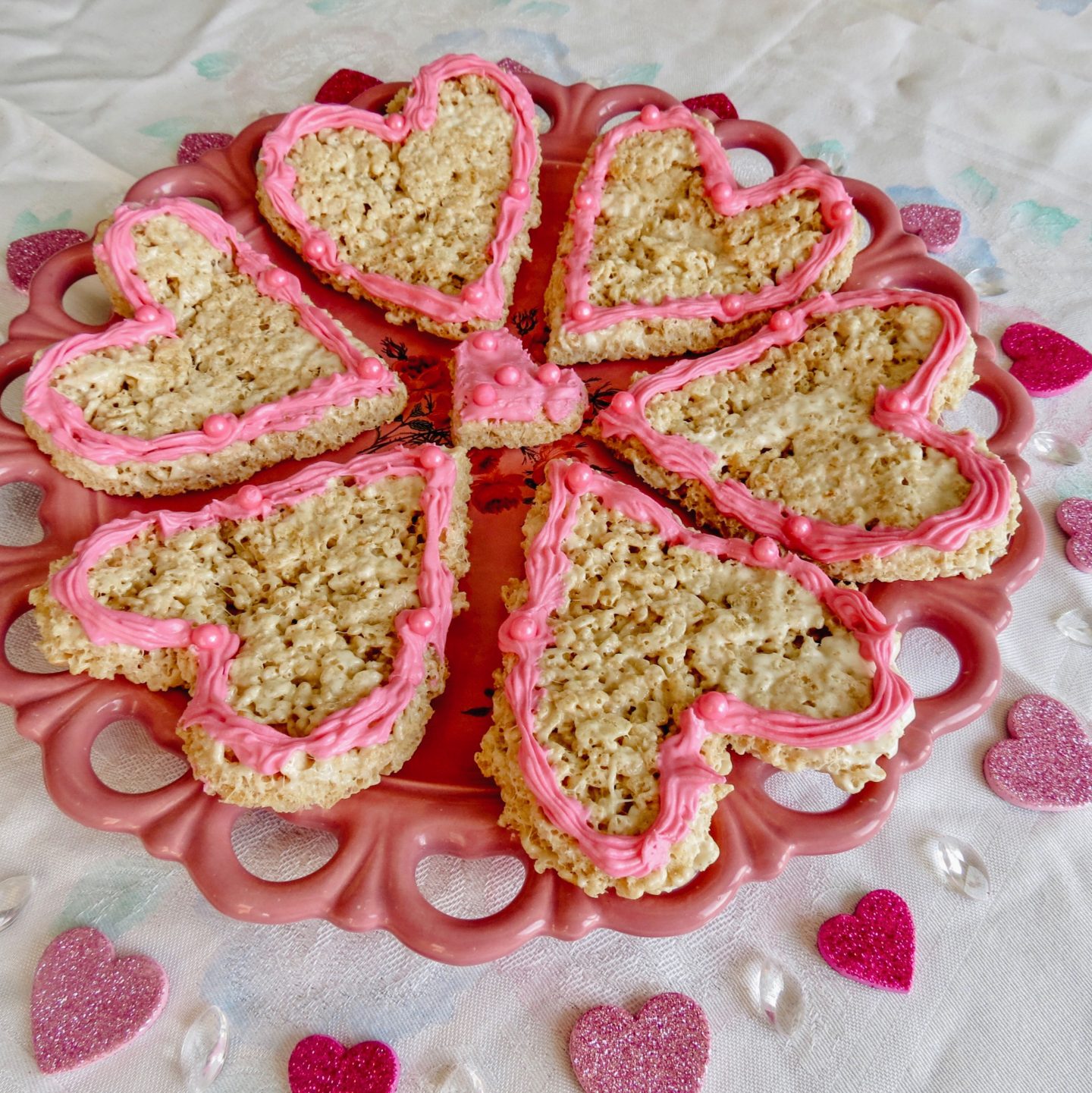 Rice Krispie Heart Recipe
In a large saucepan melt butter over low heat. Add marshmallows and stir until completely melted. Remove from heat.
Add Kellogg's Rice Krispies cereal. Stir until well coated.
Using a buttered spatula or wax paper evenly press mixture into a 13×9 2-inch pan coated with butter.
Using a heart-shaped cookie cutter, cut the Rice Krispies out.
Decorate with pink icing and candy pearls.
Let the Rice Krispie hearts slightly harden and enjoy!
---
Do you like Valentine's Day baking?
Whether it's homemade or made from a box, baking is always made with love.
Happy Valentine's Day!