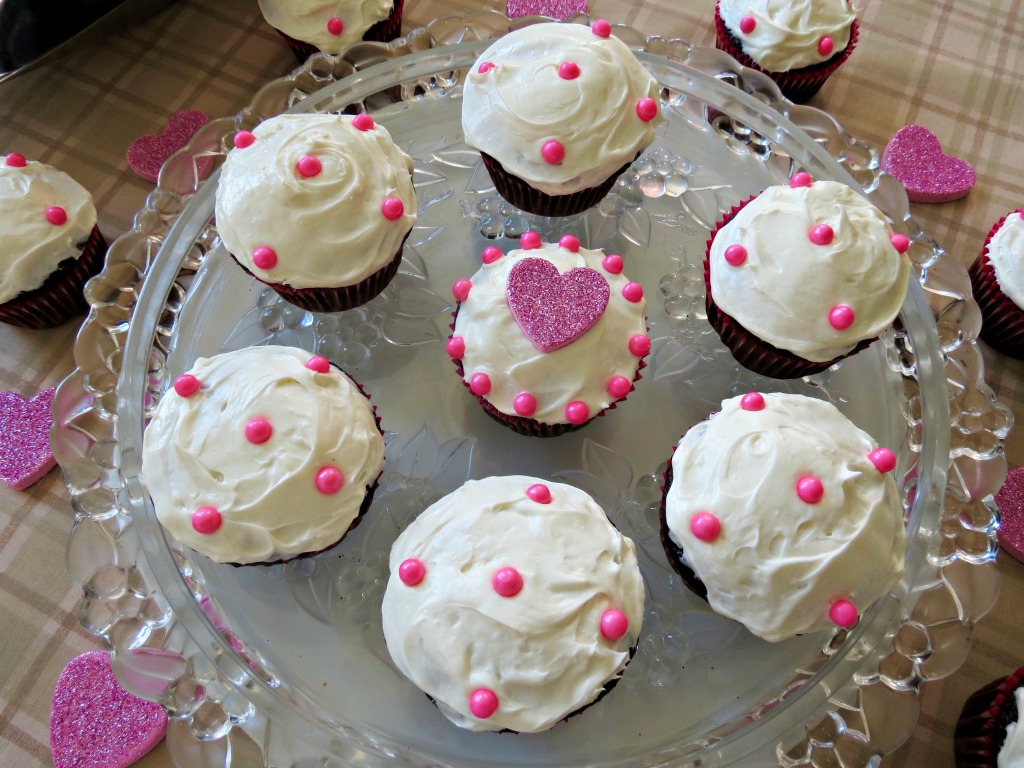 A couple of weeks ago for Mother's Day, I made my mom chocolates cupcakes with vanilla icing and wrote her a meaningful letter instead of giving her a meaningless material item. When choosing a recipe, I decided to go with the theme of unconditional love and used pink baking cups, pink pearl cupcake candies, and sparkly foam hearts. They were a huge success and I wanted to share them with you this mistake-proof recipe!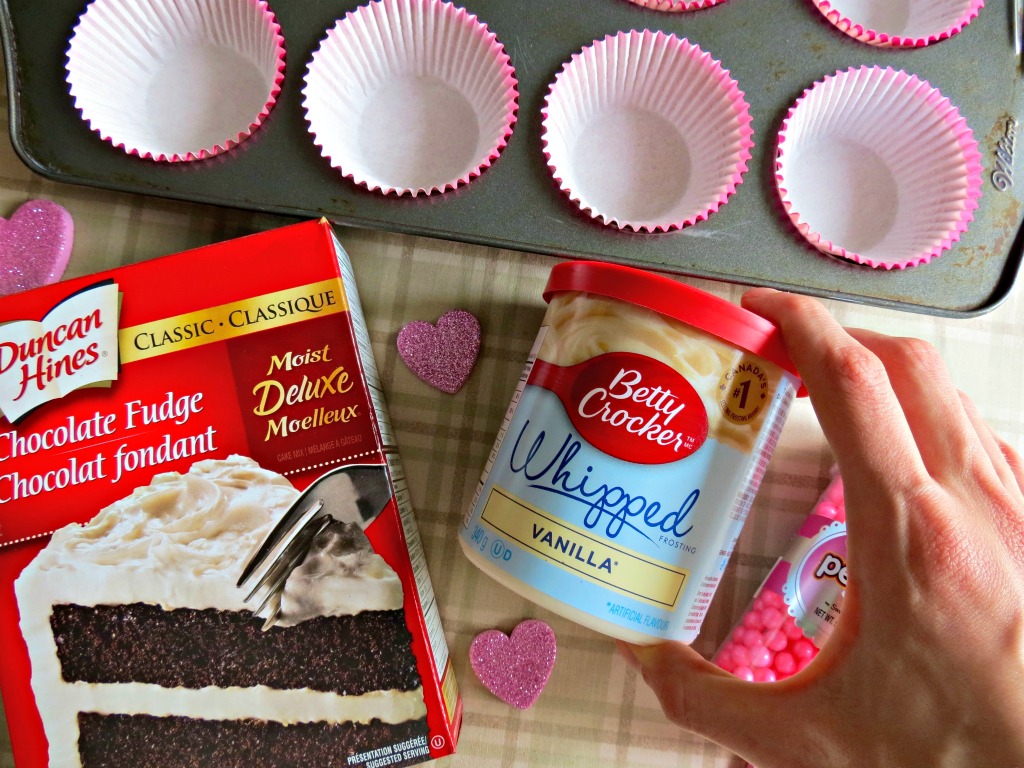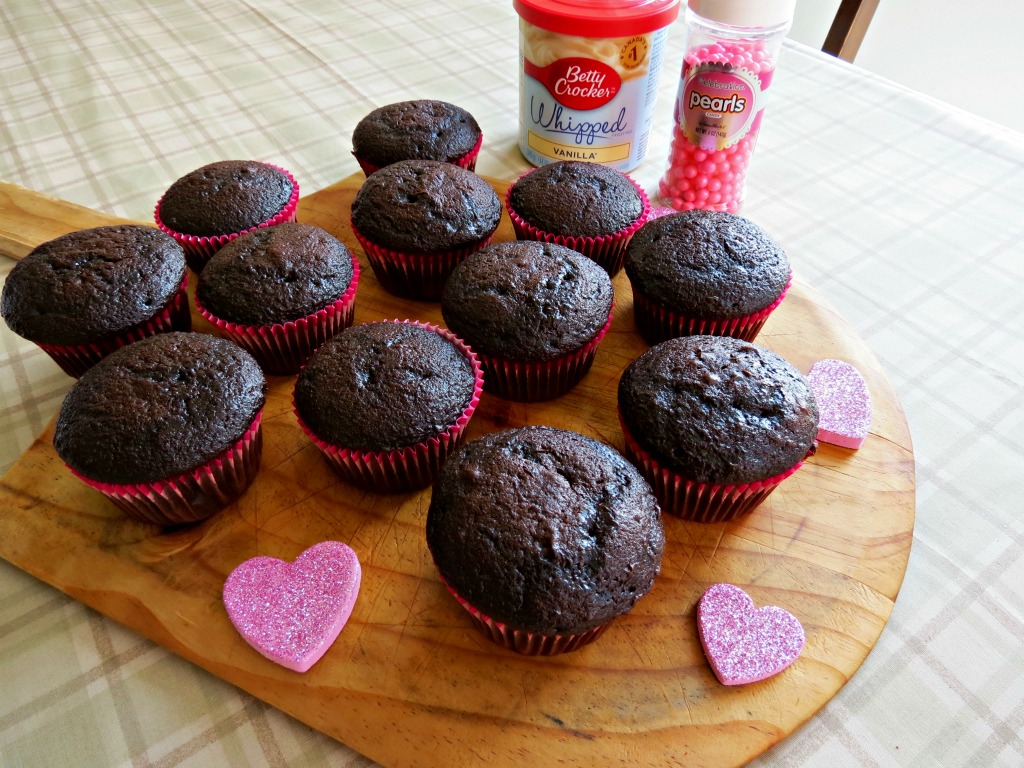 Ingredients
1 box of Duncan Hines Chocolate Fudge Cake Mix
1 can of Betty Crocker Whipped Vanilla Icing
24 baking cups
1 can of pink cupcake pearl candies
1 cup of water
1/3 cup of vegetable oil
3 large eggs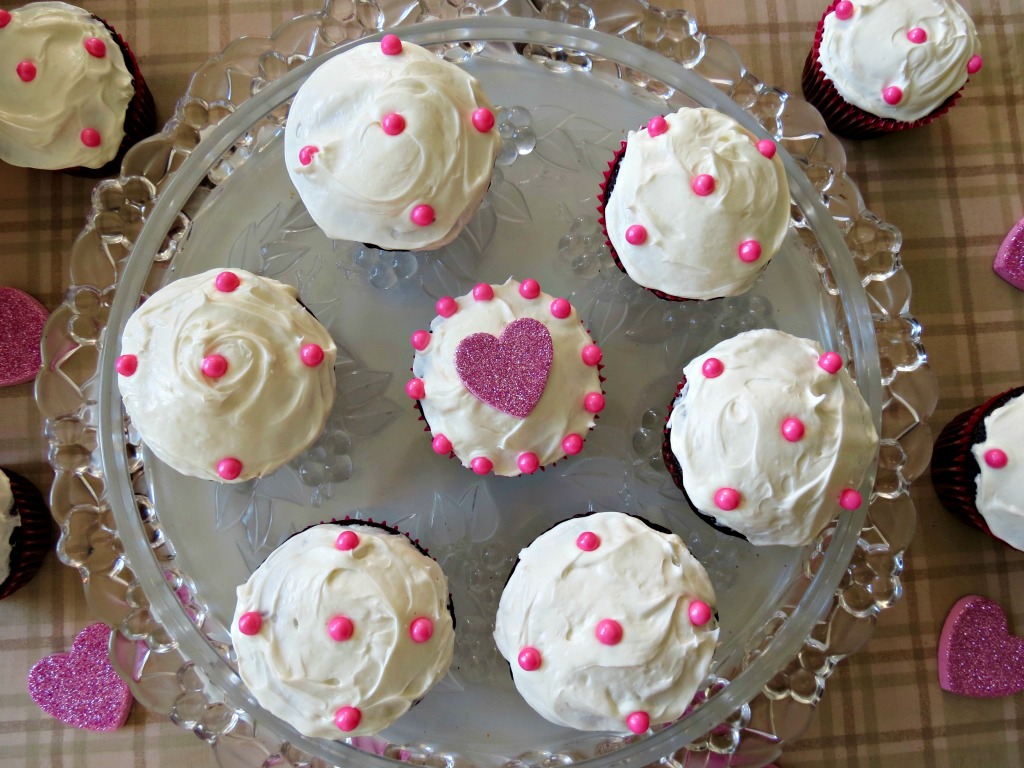 Classic Boxed Chocolate Cupcake Recipe
Preheat oven to 350

°

F (180

°

C).
Place baking cups into a cupcake tin.
Blend Duncan Hines Chocolate Fudge Cake Mix, 1 cup of water, 1/3 cup of vegetable oil, and 3 large eggs in a mixer and set at low speed for 30 seconds until moistened. Then beat at medium speed for 2 minutes.
Pour batter into baking cups and bake for 18-21 minutes.
Cool in cupcake tin for 10-15 minutes. Remove cupcakes from pan and cool completely before frosting.
Frost cupcakes with Betty Crocker's Whipped Vanilla Icing and place pink cupcake pearl candies in the desired pattern.
Enjoy!
---
Do you like boxed chocolate cupcakes?
Let me know in the comments!