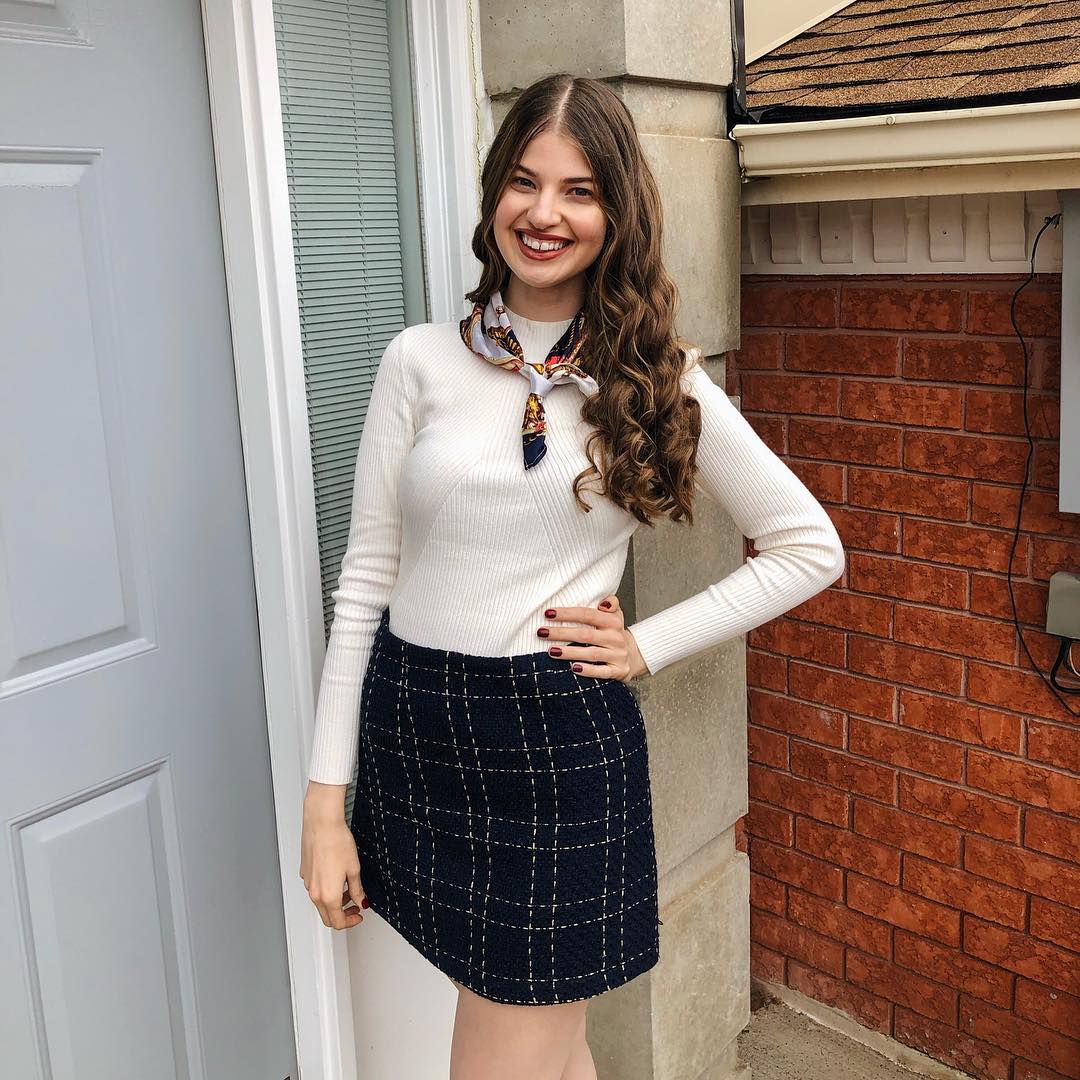 This weekend, I went to a friend gathering and wasn't sure what I was going to wear at first. I then picked out a scarf to be my main accessory and framed my outfit around it. My friend complimented me that I looked like Gossip Girl's Blair Waldorf.
Related: Pumpkin Spice and Everything Nice Fall Outfit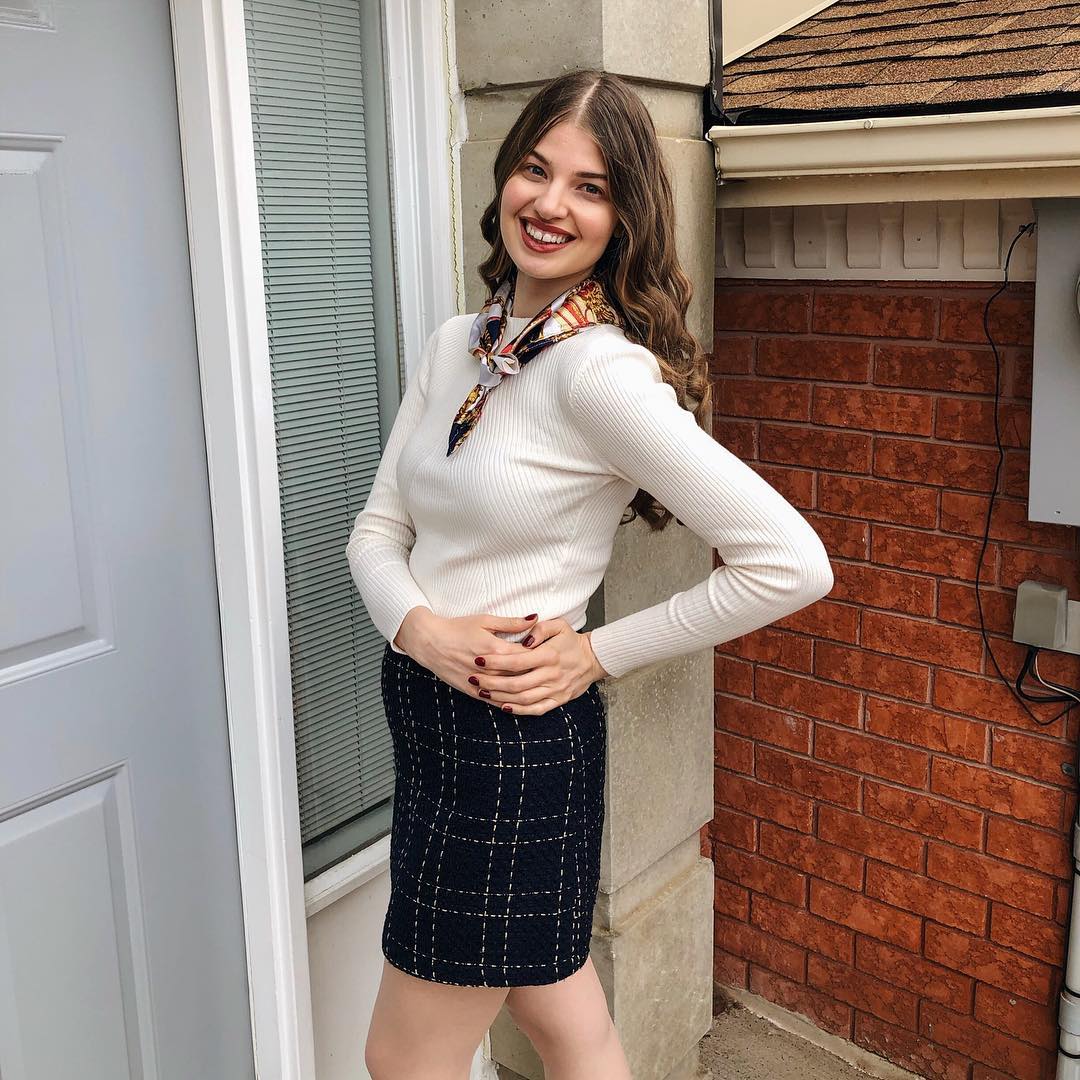 Prep School Inspired Outfit
Top – H&M White Ribbed Turtleneck (Similar)
I own both a white and a black ribbed turtleneck that are staples in my fall-winter wardrobe. I decided to wear the white turtleneck because it compliments the navy skirt. Do you follow the fashion rule that you shouldn't wear black with navy?
Bottoms – Forever 21 Navy and Gold Knit Skirt (Similar)
I was lucky to find this preppy skirt hiding at a Forever 21 in winter 2018. I adore the gold stitching and how it's roomy enough to tuck in a sweater.
Designer inspired accessories are my favourite finds while shopping. I found this Gucci inspired chain pattern scarf at Forever 21. I like how the white in the scarf matches my turtleneck, the navy matches my skirt, and red matches my nails.
I wore black pointy-toed ankle boots to match my winter coat. My shoes were not the focal point of my outfit because I was going to a house gathering. If my shoes were on display, I would have worn nude heels or flats with this outfit.
Handbag – Kate Spade Outlet Black and White Top Handle Handbag (Similar)
Similar to the shoes, I wore my black and cream handbag to match my winter coat. I like this handbag because it fits everything I need without anything getting squished.
Nails – L'Oréal Paris Red Tote Nail Colour (Similar)
There is something so fun about incorporating your nails into an outfit. I applied L'Oréal Paris Red Tote Nail Colour to match the red in the scarf.
Nylons – Secret Collection Nude So Cool Pantyhose (Similar)
---
Do you like prep school inspired style?
I think a lot of women who watched Gossip Girl once desired to dress like Blair Waldorf.