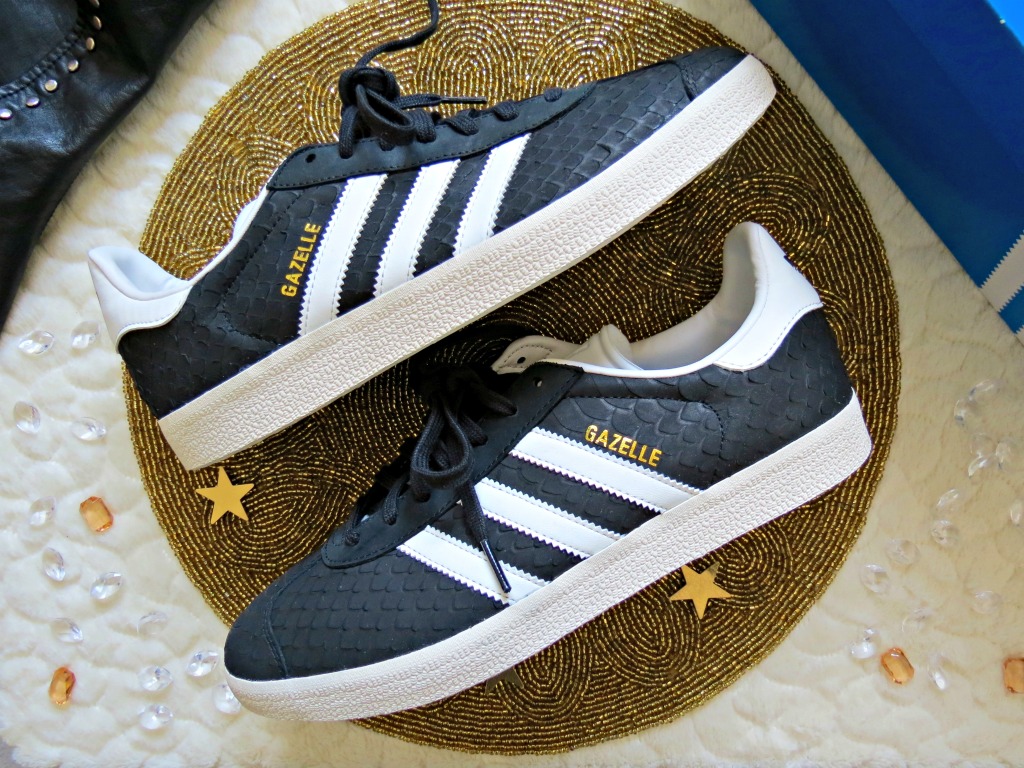 When I graduated high school, I decided to start a tradition where I would buy myself a pair of shoes that I really desired to celebrate a new year of life. I love the idea of birthday shoes because it shows you how much your personal style has changed or progressed in the space of a year. This is my fifth year of continuing the tradition and I want to share with you how much my personal style has changed in a short amount of time.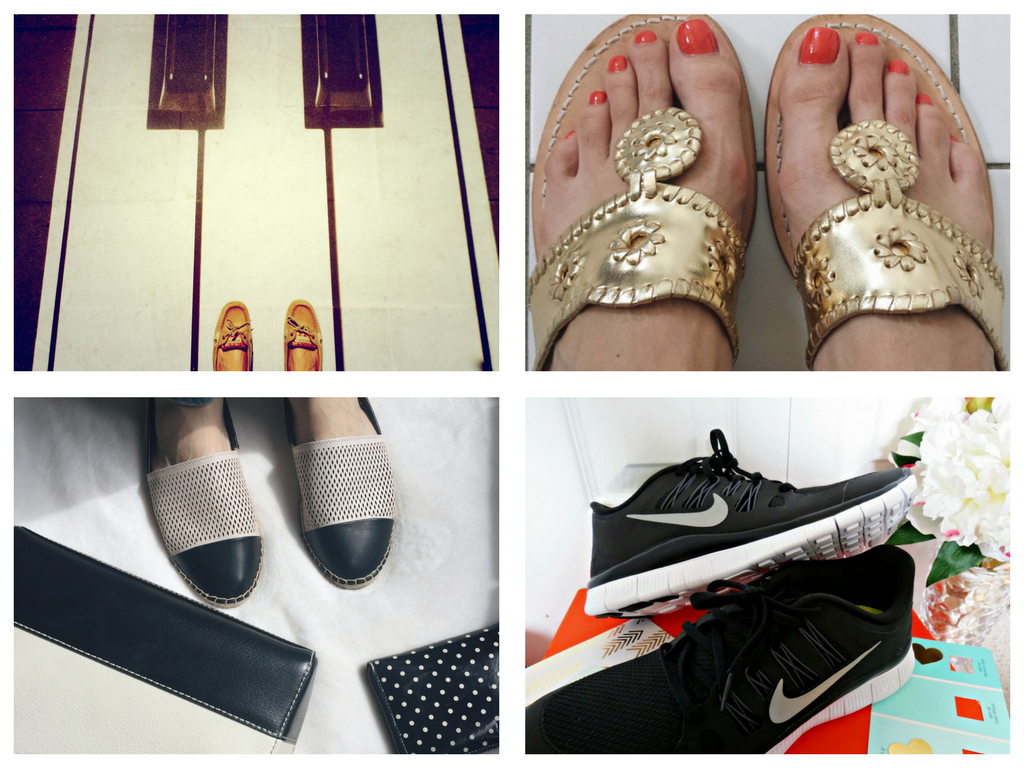 Sperry Top-Siders Beige and Pink Boat Shoes – 1st Year Birthday Shoes
In my first year of university, I became obsessed with a corner of the internet that was filled with girls my age who adored Lily Pulitzer, decorated dorm rooms, and monogramming everything. Even though, I had only been to a handful of cottage locations I was certain that I needed Sperry Top-Siders to prove to the world that I was the most nautical and summery person they knew.
Jack Rogers Hamptons Classic Gold Sandals – 2nd Year Birthday Shoes
At this point, I was now recognized on my university campus for being the super preppy girl. My best friend, who was born and raised in Atlanta, Georgia joked that I should have gone to school in the states because I would have fit right in. If you ever saw me outside not wearing my usual Ralph Lauren clothing, monogram necklace, or Jack Rogers sandals you knew that something was up.
Nike Black and White Running Shoes – 3rd Year Birthday Shoes
In my third year of university, I was so focused on balancing my academics and work that my previous free time spent on following preppy trends and celebrities other than One Direction had disappeared. I was also putting in a lot of hours at my university's dance studio where I fell in love with modern dance and ballet. I experienced an epiphany prior to applying for my usual theatre camp counsellor position and decided that year I wanted to be a dance camp counsellor. These Nike runners helped me 'dance' out of my comfort zone and let me experience my best summer at camp yet.
Aldo Cream and Black Espadrilles – 4th Year Birthday Shoes
Last year, my style did a 180 and I put a lot of effort into looking as polished as possible. When shopping, I strayed from bright colours, floral prints, or looking bohemian because it didn't represent who I was anymore. I also made sure that when leaving the house my handbag and shoes always matched which sold me on these gorgeous Chanel-inspired Aldo black and white espadrilles. I wore these shoes out so quick and I'm still sad they had to leave me.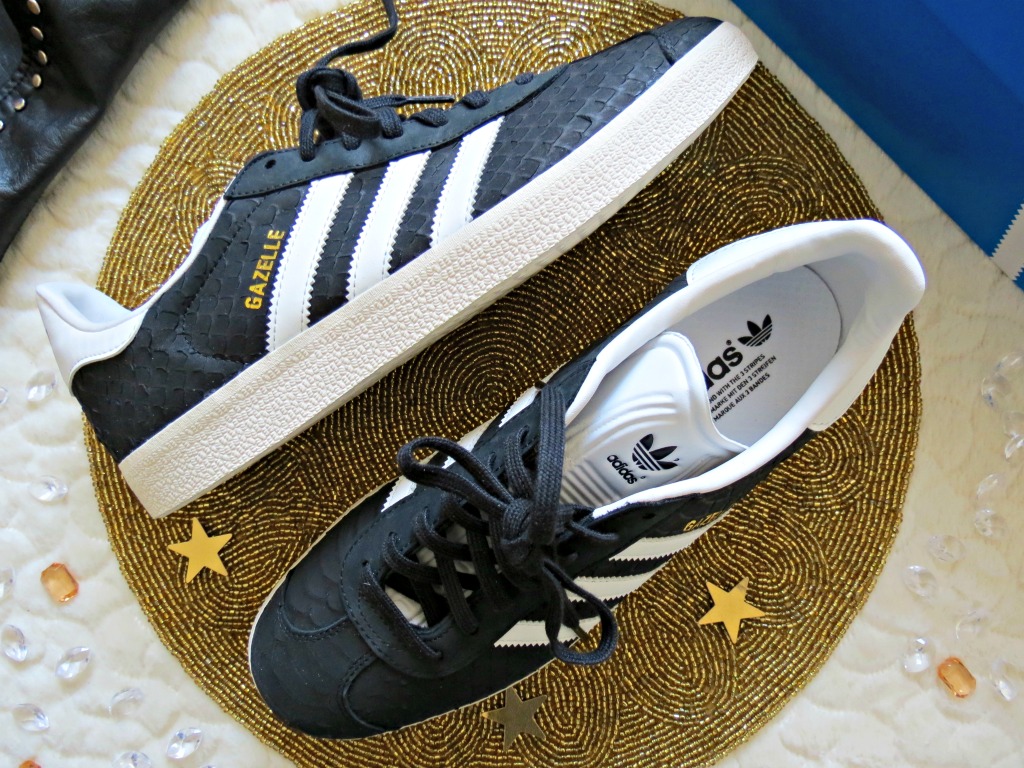 Adidas Snake Embossed Gazelles – Current Birthday Shoes
My most recent pair of birthday shoes is similar to my Aldo espadrilles but way more durable. They also suit the classic personal style I am trying to master while being a little bit flashy. These Adidas shoes are trending right now and I keep seeing everyone wearing them. That's why I thought I would treat myself for my birthday. When shopping now, I am influenced by French fashion and wearing minimalistic pieces that match almost everything in my closet.
---
Do you have a birthday tradition?
Let me know in the comments bellow!