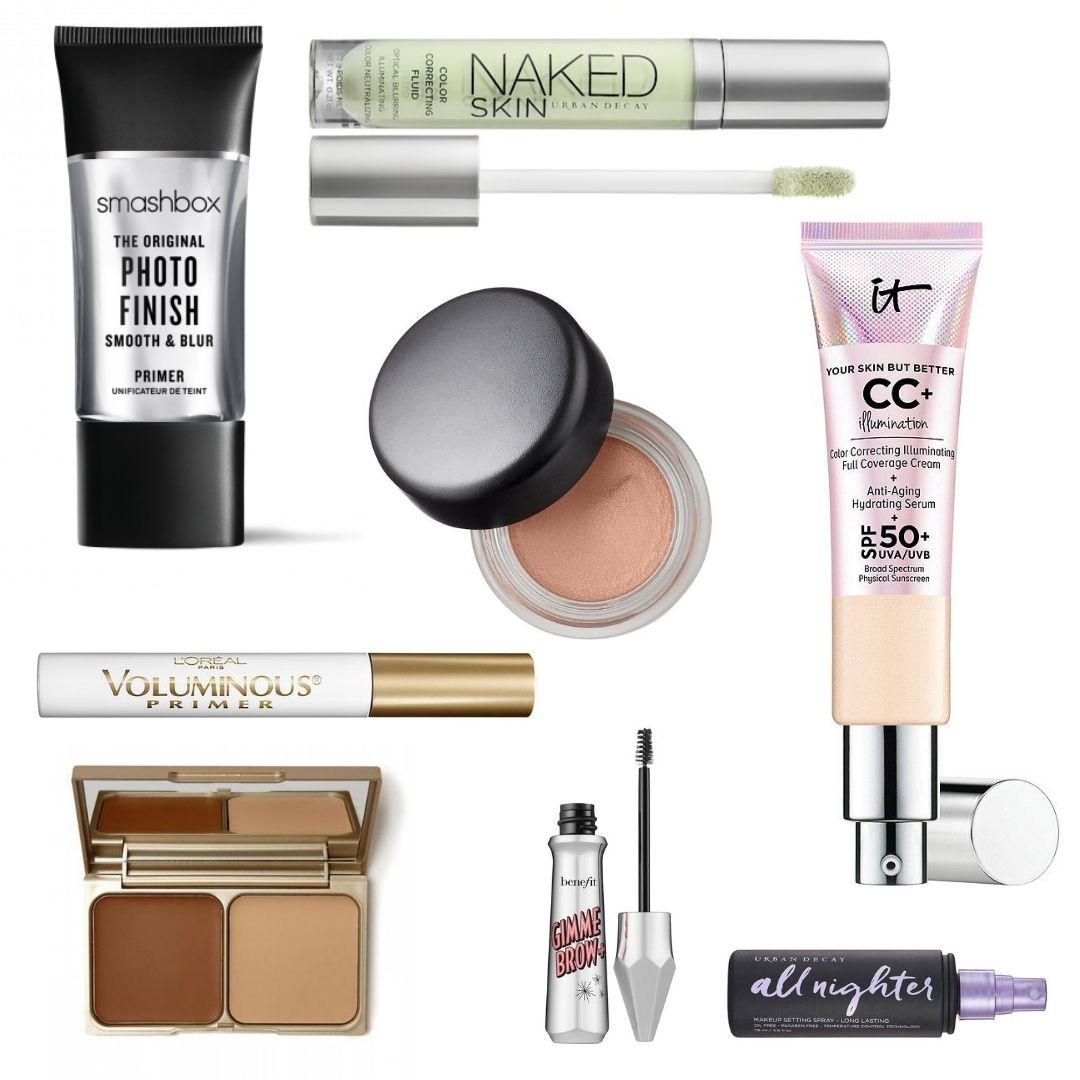 Before sharing my insight, I want to make the disclaimer that my choice of not using or buying these makeup products should not impact your option of wearing or buying them.
In my spare time, I like to watch YouTube makeup decluttering and project pan videos. It then inspires me to reflect on my makeup journey and how my buying habits have changed over the years.
I want to speak to you about the makeup products I've stopped buying and why, whether for skin benefits or changes in beauty trends.
Related: My 1st Year of Makeup Minimalism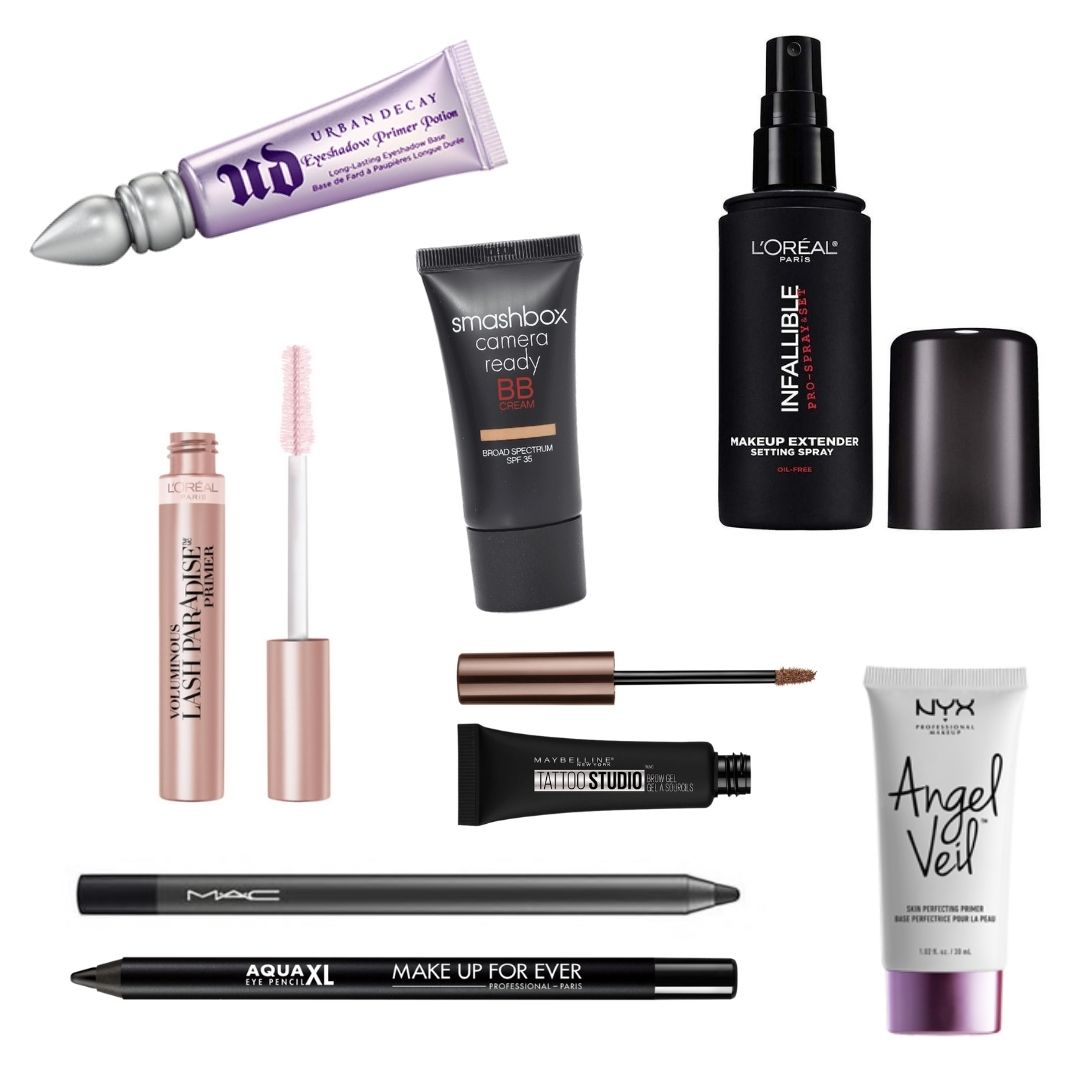 MAKEUP PRODUCTS I'VE STOPPED BUYING
Face Primers
When I dealt with adult acne, I watched a YouTube video that changed my perspective on makeup prep products. Not all but quite a few makeup primers, hinder your skin because they're full heavy silicones, mattifying ingredients, and fragrances.
The moment I stopped using and buying my favourite Smashbox Photo Finish Foundation Primer Light, I noticed little to no difference in how my foundation looked or applied after moisturizer. I only liked the soft silicone feeling the Smashbox primer gave my skin.
Colour Correcting Concealers
I feel vulnerable speaking about this, but when my skin was blemished and hypersensitive, I would cover it in the Urban Decay Green Naked Skin Color Correcting Fluid. The pale green is supposed to neutralize the red in the skin, but it always made me feel self-conscious. I stopped buying colour correcting concealers when I sought out medical help for my hormonal acne. If you can don't mask or cover a problem, try to find the solution instead.
BB, CC Creams, or Tinted Moisturizers
North American BB, CC creams, and tinted moisturizers are misleading because most of them are light to medium coverage foundations with added skincare, sunscreen, or neither. When I want light coverage, I spot conceal and powder. Then on days where I want to feel glamourous, I'll apply my favourite medium coverage foundation. I don't need an 'in-between' dewy light foundation disguised as a bb cream in my collection.
Related: My Favourite Foundation
Eyeshadow Primers
Unless you're doing intricate eyeshadow looks, eyeshadow primers and paint pots are not needed. Instead, I apply liquid concealer on my eyelids, and it gives the same feeling of tackiness that eyeshadow primer did for my neutral shimmery shadows to stick.
Pencil or Kohl Eyeliners
Once I discovered liquid eyeliner, my desire for pencil or kohl eyeliners went out the window. Also, tight-lining your lower lash line with black pencil eyeliner is unhygienic, makes you look older, and is very 2007.
Eyelash Primer
Eyelash primers are an added coat of mascara with no pigment or colour. They make your lashes appear more voluminous because they're layering more product, making your lashes look dramatic without the dark pigment of additional coats of black mascara.
Eyelash primers also make your mascara harder to remove, and with my dry eyes, that means more small styes in my future that could've been avoided.
Contour Palettes
In 2014, when Kim Kardashian's contour routine was a sensation, I bought a Stila Custom Contour Duo and tried to teach myself how to define my cheekbones, slim my nose down, etc. with makeup. Over time, I felt contouring was time-consuming for me, and it was easier to mess it up than apply it well. Now I use a bronzer, highlighter, and blush to define my facial features.
Eyebrow Gels or Mascaras
I used to love splurging on the Benefit Cosmetics Gimme Brow+ Volumizing Eyebrow Gel until I heard someone say that eyebrow gels could be the root cause of your eyebrow blemishes.
Eyebrow blemishes were something I struggled with, and it didn't dawn on me till I realized that like eyelash mascara without thorough cleansing, eyebrow mascara could be challenging to remove and cause pore-blockage. Once I switched to only using an eyebrow pencil and embraced that eyebrows didn't need to be stuck with an adhesive, the blemishes stopped.
Setting Spray
This one may sting a little. A lot of setting sprays consist of denat alcohol, which is drying and mattifying on the skin. Instead of finding a setting spray to curb oiliness, shininess, or foundation separation while wearing makeup – you should take a look at your skincare routine.
Is your skin dehydrated and producing more oil than usual? Are you using too many drying active ingredients like salicylic acid, AHAs, or BHAs in your routine? Answering these skincare questions should be more important than masking it with a setting spray for everyday makeup use.
---
What makeup products have you stopped buying?
Let me know.
I find it interesting how makeup trends and products change, and what we buy affects our lives and appearance.