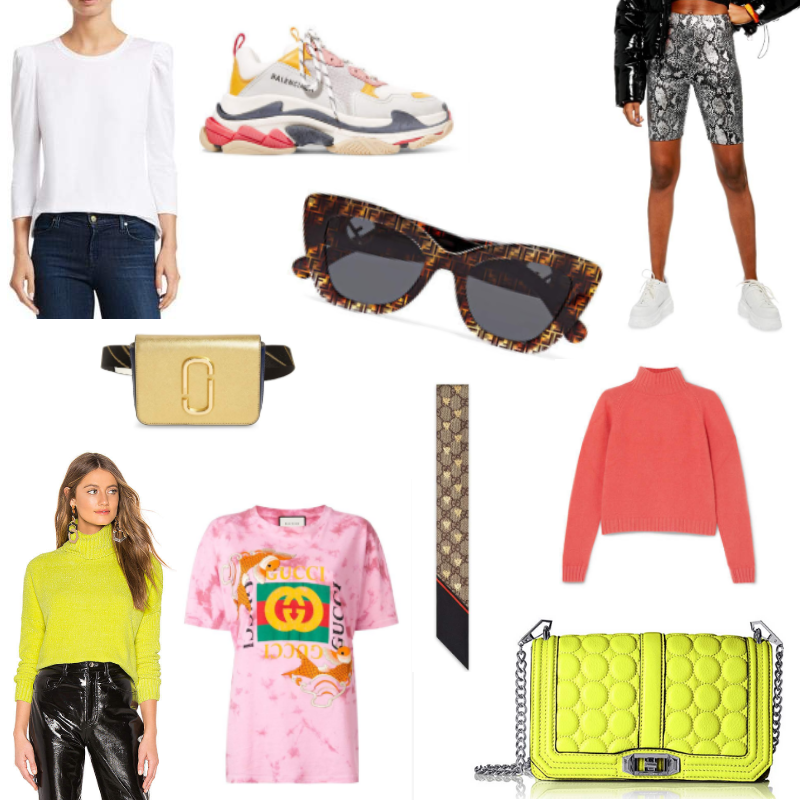 Fashion is cyclical and it looks like we're stuck in the 90s for 2019. The trends mentioned in this post were spotted on the runaway first, social media second, and now are accessible for all. With these predictions, you can now choose which trends you want to invest in, pass on, or buy on sale.
Fashion is personal but it's silly to dismiss trends because we are ultimately influenced. It's proactive to know the trends, so, you have an idea of what will be in store.
Here are the fashion trends for 2019!
Fashion Trends For 2019
Belt Bags
Belt bags are continuing to be a trend for 2019 because they're quite handy. You also don't need to invest in a high-end Chanel or Gucci one either because they can be found everywhere.
Big Sunglasses
Tiny sunglasses were a trend last year and now big sunglasses are on the scene. You will be seeing big sunglasses, neon sunglasses, and sunglasses with large logos in 2019.
Coral
Living Coral was announced to be the 2019 Pantone Color of The Year. Throughout spring and summer, it can be worn as a neon coral and then transition to a rustic coral for fall and winter.
Cycling Shorts
Cycling shorts first surfaced in spring 2018 and the trend is now available everywhere. They're a great fashion week ready look when paired with a blazer. It's a celebrity favourite and you can even wear them to the gym.
Dad Sneakers
In summer 2018, dad sneakers were introduced by designers like Balenciaga which then trickled down to FILA who re-released their popular sneakers from the 2000s. People who invested in these bulky sneakers will bring them out again in summer 2019 because they didn't have enough time to wear them last year.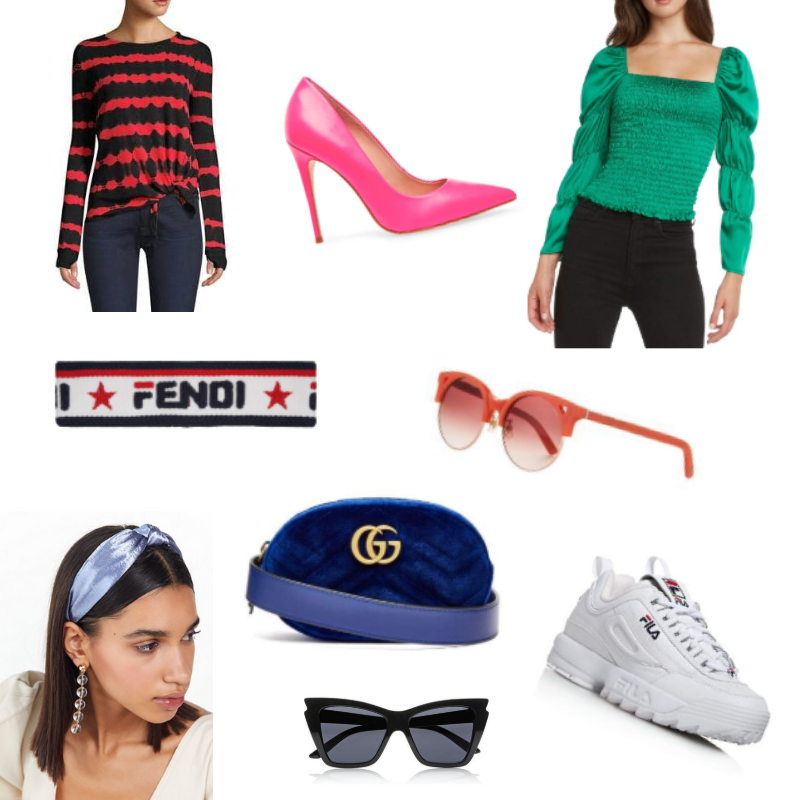 Headbands
European styled headbands made of silk with baroque patterns will be a trend for 2019. It's an effortless look because you don't need over-styled hair to pull it off.
Logo Mania
2018 started with Gucci mania and then transitioned to Fendi. Logos aren't going anywhere and they're going to be available at an affordable price. Smaller accessories like nylons, baseball caps, belts, and scarves become even more relevant.
Neon
Highlighter colours will be a statement for 2019. This may include wearing a lime green going-out dress, carrying a pink neon handbag, or even rocking electric yellow heels. These neon colours are eye-catching and glow in the dark.
Puffy Sleeves
Puffy sleeves are a trend that is coming back and continuing to get bigger. They are feminine, dramatic, or slimming when done right.
Tie-Dye
Tie-Dye is predicted to be a trend for summer and it kind of goes with the resurgence of acid wash jeans and distressed clothing. Multiple designers will be coming out with tie-dye logo t-shirts that will be featured on millions of street-style Instagrams.
---
What do you think will be a trend for 2019?
Whether you decide to embrace or pass on these trends, at least, you can say you're informed.