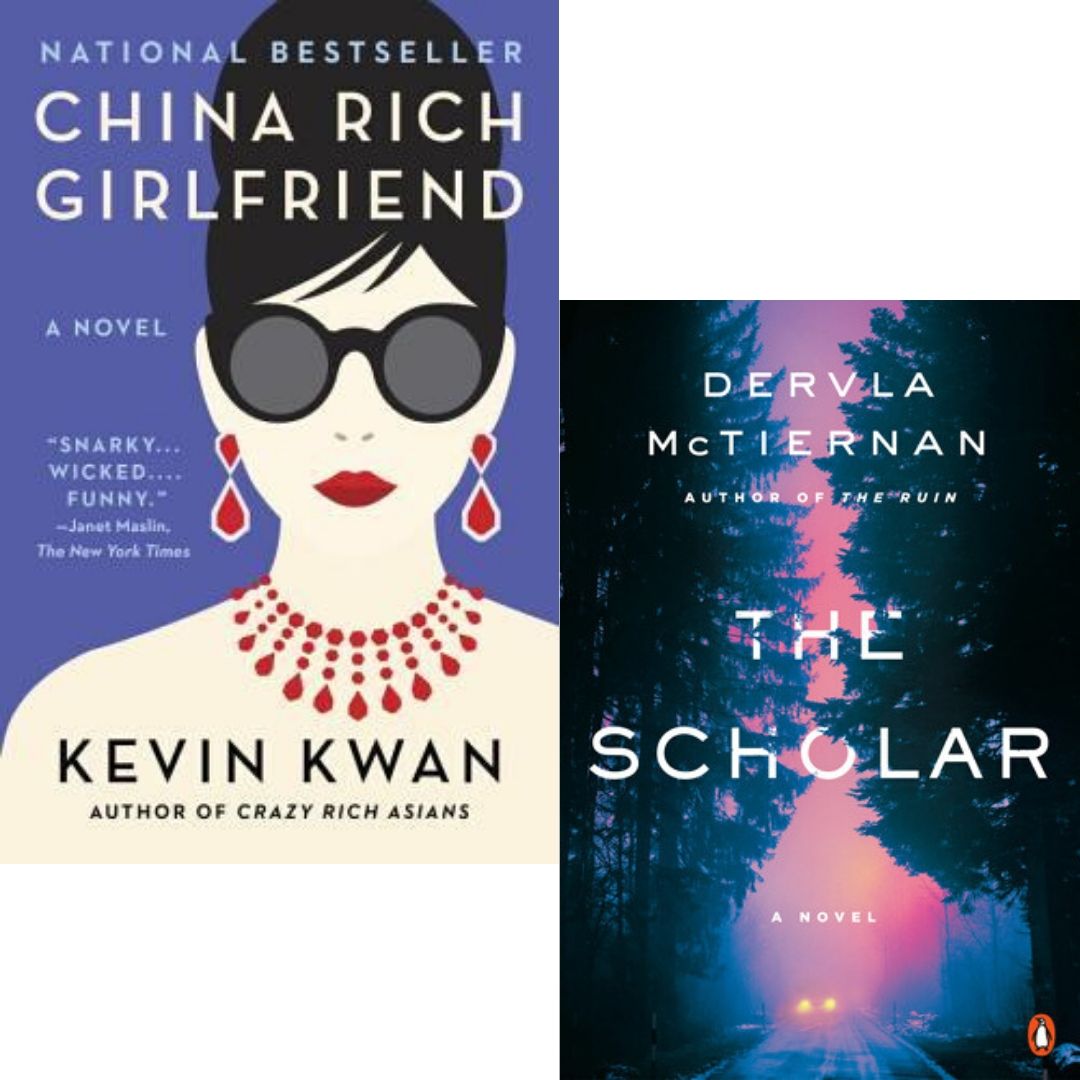 A year ago in April, I joined The Girly Book Club and read 20 books in 2019. Taking that first step and reigniting my passion for reading has changed my life for the better. I'm a more interesting person because of it.
In 2020, I made the goal to read two books a month. One being my book club pick and another being a book of my choice. I also wanted to start sharing the books I read on my blog in more depth than I do on other social media platforms.
These are the six books I read from January to March 2020. Each book mentioned includes the book synopsis, my review, and my rating.
Related: Why I Joined a Book Club
Books I Read From January to March 2020
Synopsis
On the eve of her wedding to Nicholas Young, heir to one of the greatest fortunes in Asia, Rachel should be over the moon. She has a flawless Asscher-cut diamond from JAR, a wedding dress she loves more than anything found in the salons of Paris, and a fiance willing to sacrifice his entire inheritance in order to marry her. But Rachel still mourns the fact that her birthfather, a man she never knew, won't be able to walk her down the aisle. Until: a shocking revelation draws Rachel into a world of Shanghai splendor beyond anything she has ever imagined. Here we meet Carlton, a Ferrari-crashing bad boy known for Prince Harry-like antics; Colette, a celebrity girlfriend chased by fevered paparazzi; and the man Rachel has spent her entire life waiting to meet: her father. Meanwhile, Singapore's It Girl, Astrid Leong, is shocked to discover that there is a downside to having a newly minted tech billionaire husband. A romp through Asia's most exclusive clubs, auction houses, and estates, China Rich Girlfriend brings us into the elite circles of Mainland China, introducing a captivating cast of characters, and offering an inside glimpse at what it's like to be gloriously, crazily, China-rich.
My Review
I liked the first instalment of the Crazy Rich Asians series and the movie they adapted from it. In January, I read an article listing the movies that were being made from books in 2020. There was mention of the sequel China Rich Girlfriend but this was before the virus outbreak. The sequel was enjoyable as the first book and the continuation of the story is riveting. The characters are as dramatic, humorous, and glamorous as ever. I also plan to read the third and final book of the series.
My Rating: 3/5
Synopsis
When DS Cormac Reilly's girlfriend Emma stumbles across the victim of a hit and run early one morning, he is first on the scene of a murder that would otherwise never have been assigned to him. The dead girl is carrying an ID, that of Carline Darcy, heir apparent to Darcy Therapeutics, Ireland's most successful pharmaceutical company. Darcy Therapeutics has a finger in every pie, from sponsoring university research facilities to funding political parties to philanthropy – it has funded Emma's own ground-breaking research. The investigation into Carline's death promises to be high profile and high pressure.
As Cormac investigates, evidence mounts that the death is linked to a Darcy laboratory and, increasingly, to Emma herself. Cormac is sure she couldn't be involved, but how well does he really know her? After all, this isn't the first time Emma's been accused of murder…
My Review
Scholar was the January pick at my book club. Even though, it's marketed as a stand alone novel there is an instalment before and another sequel after. There was subplot introduced in Scholar that was never mentioned again. That was the most confusing part of the book. The consensus from other readers was that it would most likely be the main plot for the author's next novel.
I don't gravitate towards murder mysteries told by police perspectives. I did finish the book though and I found it's connection to academia interesting. There was definitely some twists and surprising moments in the plot.
My Rating: 3/5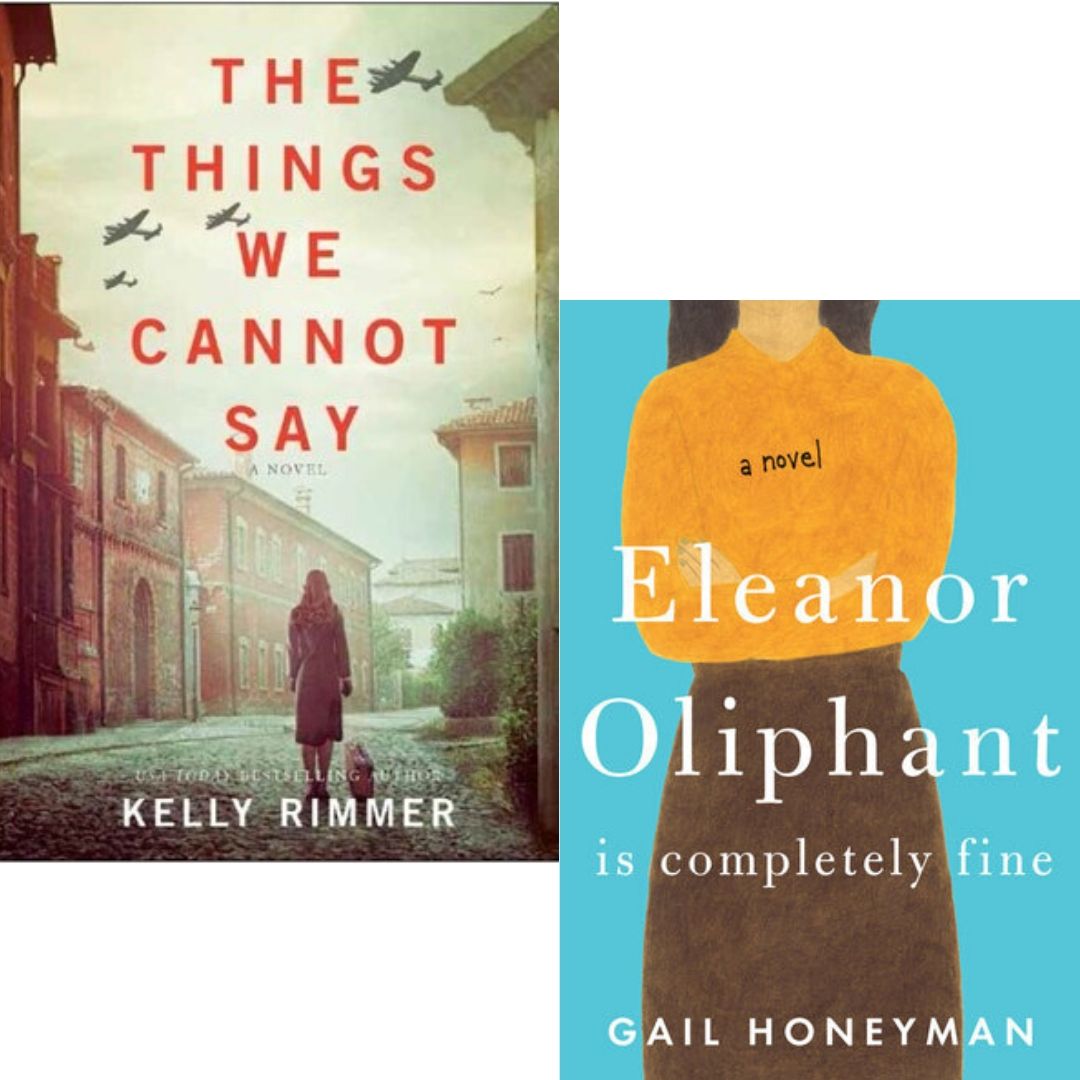 Synopsis
In 1942, Europe remains in the relentless grip of war. Just beyond the tents of the Russian refugee camp she calls home, a young woman speaks her wedding vows. It's a decision that will alter her destiny…and it's a lie that will remain buried until the next century.

Since she was nine years old, Alina Dziak knew she would marry her best friend, Tomasz. Now fifteen and engaged, Alina is unconcerned by reports of Nazi soldiers at the Polish border, believing her neighbors that they pose no real threat, and dreams instead of the day Tomasz returns from college in Warsaw so they can be married. But little by little, injustice by brutal injustice, the Nazi occupation takes hold, and Alina's tiny rural village, its families, are divided by fear and hate. Then, as the fabric of their lives is slowly picked apart, Tomasz disappears. Where Alina used to measure time between visits from her beloved, now she measures the spaces between hope and despair, waiting for word from Tomasz and avoiding the attentions of the soldiers who patrol her parents' farm. But for now, even deafening silence is preferable to grief.

Slipping between Nazi-occupied Poland and the frenetic pace of modern life, Kelly Rimmer creates an emotional and finely wrought narrative that weaves together two women's stories into a tapestry of perseverance, loyalty, love and honor. The Things We Cannot Say is an unshakable reminder of the devastation when truth is silenced…and how it can take a lifetime to find our voice before we learn to trust it.
My Review
As someone with Polish ancestors, this book was an emotional read for me. There were times where I would call my Babcia while reading to hear about my family's past stories. I teared up while reading it and tried to put myself in the shoes of these characters. During that time, I cannot imagine the horrifying feelings of trauma. My heart breaks for the persecuted people and the sacrifices they had to make.
My Rating: 4/5
Synopsis
Meet Eleanor Oliphant: she struggles with appropriate social skills and tends to say exactly what she's thinking. Nothing is missing in her carefully timetabled life of avoiding unnecessary human contact, where weekends are punctuated by frozen pizza, vodka, and phone chats with Mummy.
But everything changes when Eleanor meets Raymond, the bumbling and deeply unhygienic IT guy from her office. When she and Raymond together save Sammy, an elderly gentleman who has fallen, the three rescue one another from the lives of isolation that they had been living. Ultimately, it is Raymond's big heart that will help Eleanor find the way to repair her own profoundly damaged one. If she does, she'll learn that she, too, is capable of finding friendship—and even love—after all.
Smart, warm, uplifting, Eleanor Oliphant Is Completely Fine is the story of an out-of-the-ordinary heroine whose deadpan weirdness and unconscious wit make for an irresistible journey as she realizes…
My Review
At first, I thought that Eleanor Oliphant was awkward and unfiltered. But as the story continues, I began to appreciate Eleanor's honesty. I also felt empathy for Eleanor and her past. She became a friend in the end. I recommend this book because we can learn how to be true to ourselves from Eleanor Oliphant.
My Rating: 4/5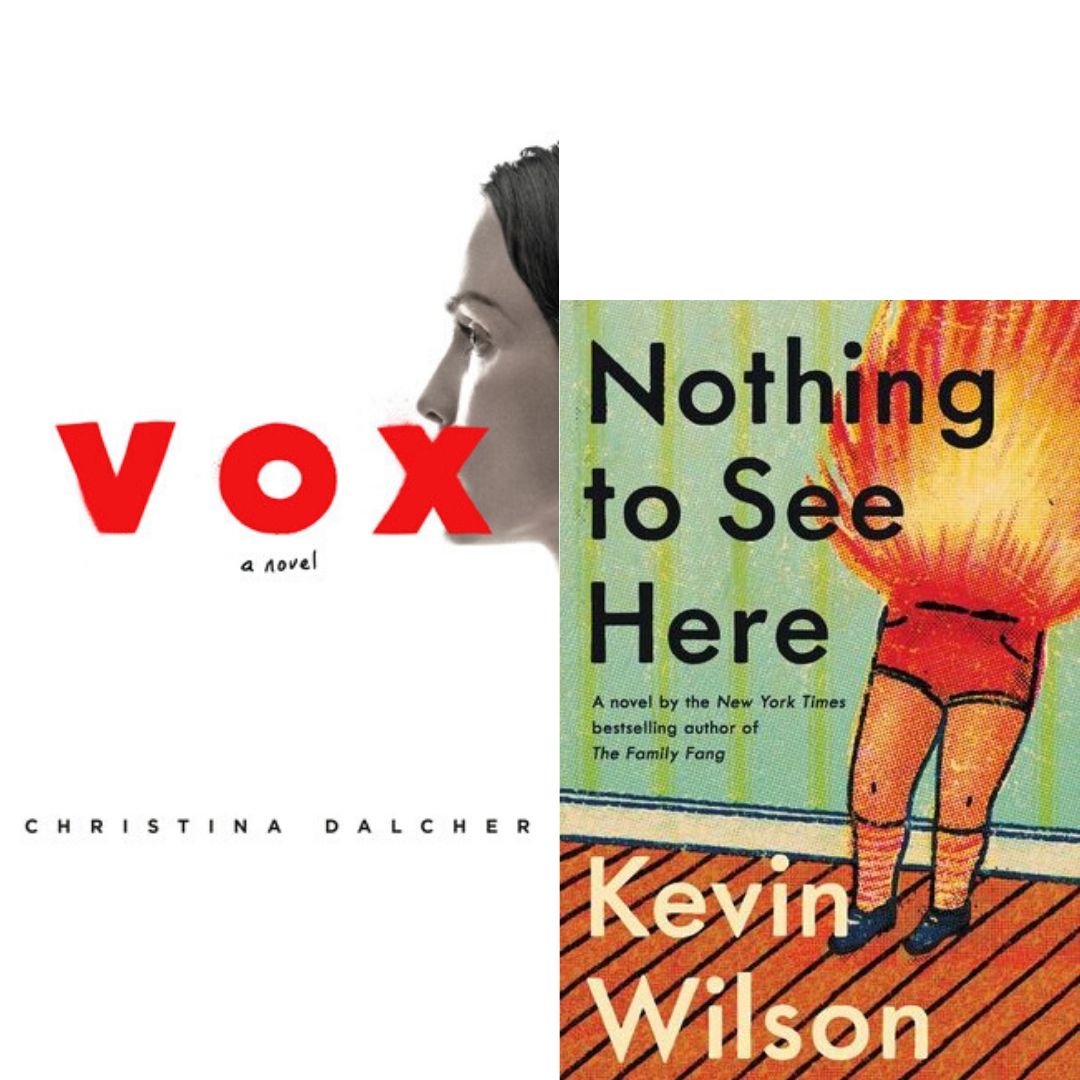 Synopsis
Set in an America where half the population has been silenced, VOX is the harrowing, unforgettable story of what one woman will do to protect herself and her daughter.
On the day the government decrees that women are no longer allowed to speak more than 100 words daily, Dr. Jean McClellan is in denial—this can't happen here. Not in America. Not to her.
This is just the beginning.
Soon women can no longer hold jobs. Girls are no longer taught to read or write. Females no longer have a voice. Before, the average person spoke sixteen thousand words a day, but now women only have one hundred to make themselves heard.
But this is not the end.
For herself, her daughter, and every woman silenced, Jean will reclaim her voice.
My Review
This is a book where the premise is captivating but the story itself isn't executed well. As an author, deciding to write a story about a women oppressed dystopian society is not a walk in the park. The plot needs to have such detail and many revisions in order for it to feel believable to readers. There are many plot holes in this story and while it was an enjoyable read – I wouldn't say it was outstanding. Needless to say, we can still learn a lot from this book and how we can take our own women's rights for granted.
My Rating: 3/5
Synopsis
Lillian and Madison were unlikely roommates and yet inseparable friends at their elite boarding school. But then Lillian had to leave the school unexpectedly in the wake of a scandal and they've barely spoken since. Until now, when Lillian gets a letter from Madison pleading for her help.
Madison's twin stepkids are moving in with her family and she wants Lillian to be their caretaker. However, there's a catch: the twins spontaneously combust when they get agitated, flames igniting from their skin in a startling but beautiful way. Lillian is convinced Madison is pulling her leg, but it's the truth.
Thinking of her dead-end life at home, the life that has consistently disappointed her, Lillian figures she has nothing to lose. Over the course of one humid, demanding summer, Lillian and the twins learn to trust each other—and stay cool—while also staying out of the way of Madison's buttoned-up politician husband. Surprised by her own ingenuity yet unused to the intense feelings of protectiveness she feels for them, Lillian ultimately begins to accept that she needs these strange children as much as they need her—urgently and fiercely. Couldn't this be the start of the amazing life she'd always hoped for?
With white-hot wit and a big, tender heart, Kevin Wilson has written his best book yet—a most unusual story of parental love.
My Review
I finished this book in two days, which is quick for me. It was a recommendation from an Influencer I follow and I enjoyed it. This book is right up my alley because I like reading fiction about politics and the elite. The main character narrates in a sarcastic tone that makes the story so believable. You almost forget that two pivotal characters can combust at a moments notice.
Rating: 3/5
---
What books have you read?
Let me know.