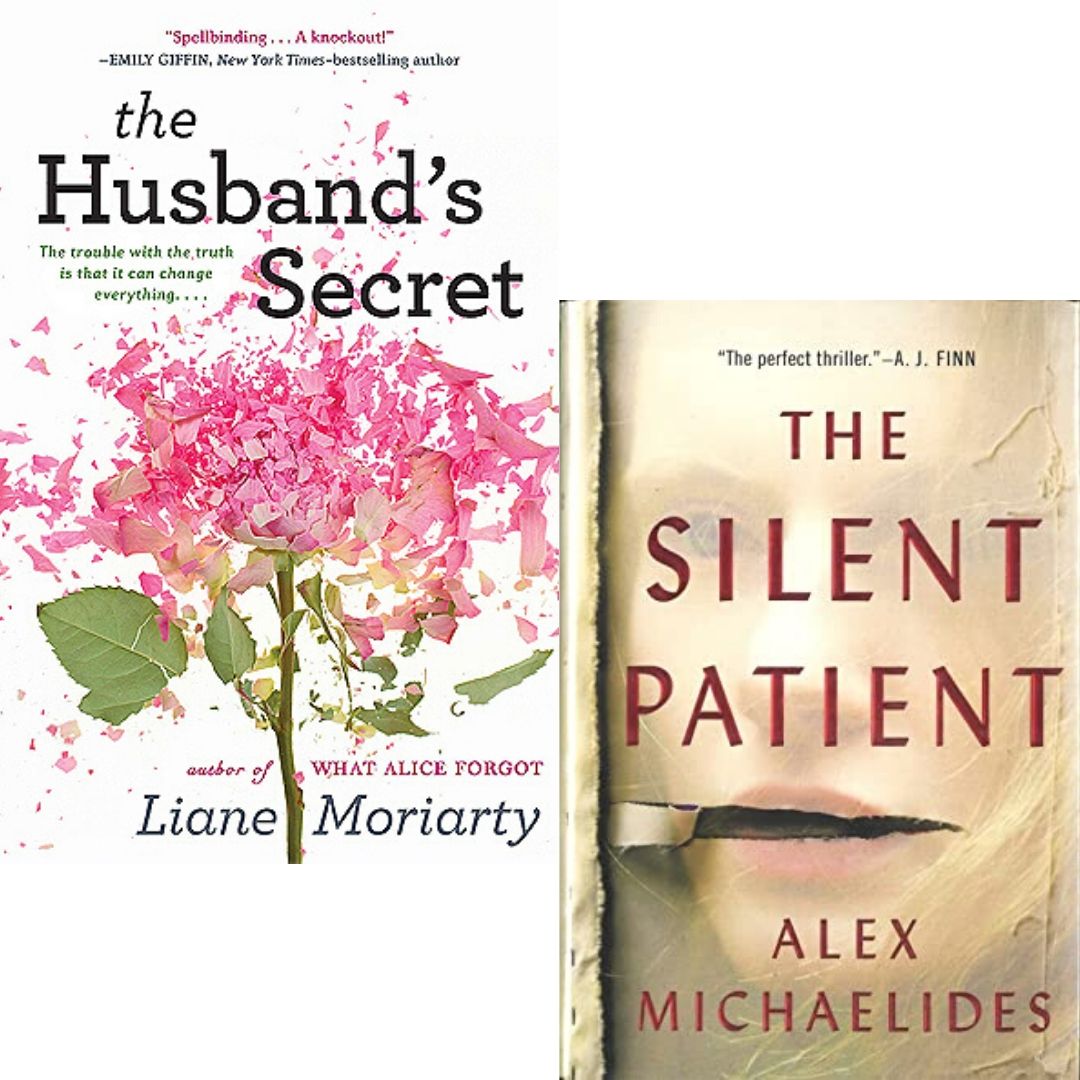 It's hard for me to recognize that we're halfway through 2020, and I've gone to more virtual book club meetings than physical this year due to COVID-19.
My 'read' list on Goodreads continues to multiply because I find comfort in reading in tough times when I need an escape. These are the thirteen books I read from April to June 2020. Each book mentioned includes my review and my rating.
Related: Books I Read From January to March 2020
BOOKS I READ FROM APRIL TO JUNE 2020
The novel tells the story of three women, whose lives unexpectedly interconnect after one of them discovers a devastating secret.
My Review
When watching the HBO Big Little Lies series, I knew I wanted to read something from the author. The Husband's Secret is the debut novel of Liane Moriarty, and it reads like a soap opera. The author does a remarkable job of weaving characters' separate storylines together. It's about how secrets and lies can alter your fate and how one choice can change your whole life path.
My Rating: 3/5
The Silent Patient is a shocking psychological thriller of a woman's act of violence against her husband – and of the therapist obsessed with uncovering her motive.
My Review
I had an interest in this book because it's the Goodreads Choice 2019 Mystery & Thriller Winner. It's a seductive story about murder, visual art, love, and the mind. I recommend not seeking reviews and waiting on the twists while reading. I was not surprised to find out that the author wrote screenplays before debuting this novel. It reads like a David Fincher thriller film.
My Rating: 4/5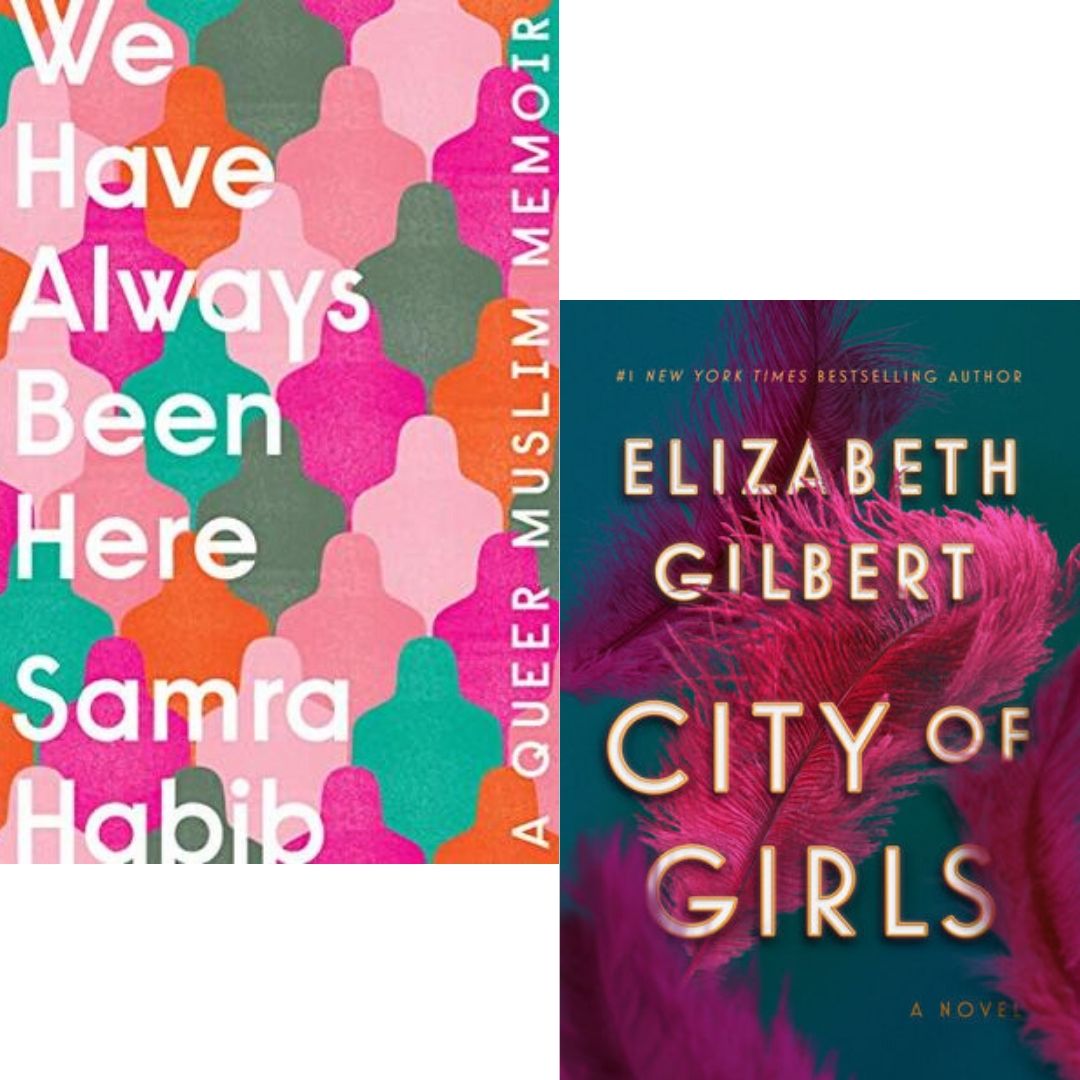 Samra Habib has spent most of her life searching for the safety to be herself. As an Ahmadi Muslim growing up in Pakistan, she faced regular threats from Islamic extremists who believed the small, dynamic sect to be blasphemous.
My Review
I have to admit that memoirs and autobiographies are my least favourite genre of books. Since it was The Girly Book Club pick for April, I wanted to read it with an open mind. I'm empathic to Samra Habib and her life as a Canadian Muslim immigrant from Pakistan. We can learn a lot about diversity, inclusion, and respect from this memoir.
My Rating: 2/5
City of Girls tells the story of teenage Vivian's discovery of the life she wants to live: one full of pleasure, fun, frivolity and even scandal among the charismatic people who populate her aunt's midtown theatre.
My Review
This is one of my favourite books I've read in 2020. I'm attached to the story because I'm a theatre and fashion enthusiast. I also love how strong and sexually empowered the women characters are. They break boundaries for their time in 1940s New York City and there are many great life lessons in this book.
My Rating: 5/5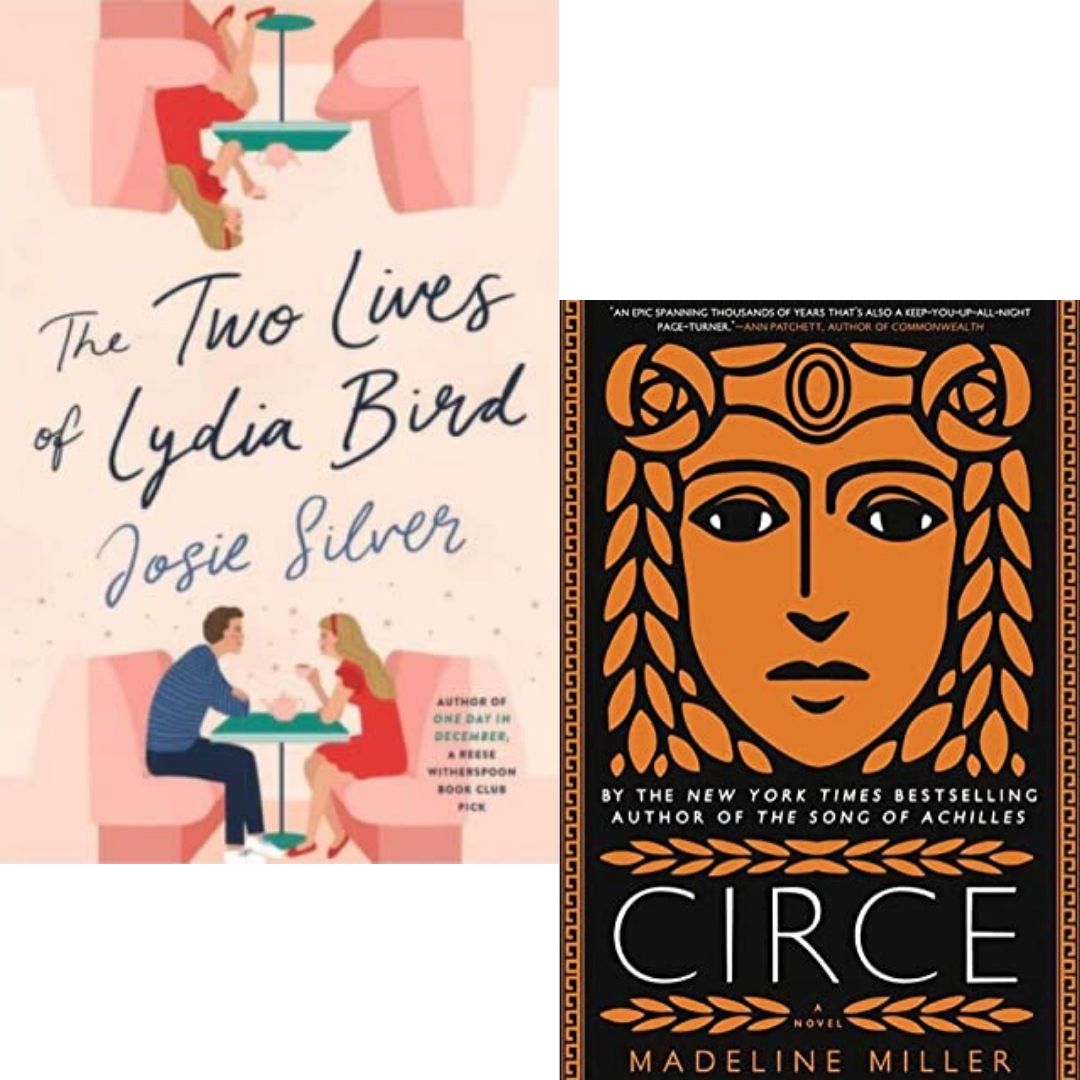 The Two Lives of Lydia Bird is a powerful and thrilling love story about the what-ifs that arise at life's crossroads, and what happens when one woman is given a miraculous chance to answer them.
My Review
The Two Lives of Lydia Bird describes the complicated feelings you can have with the death of a romantic partner. It also touches upon the sensitive emotions that come with grief. Josie Silver describes reality verses a dream-like state vividly and shows you how hard accepting the present can be.
My Rating: 4/5
In the house of Helios, the god of the sun and mightiest of the Titans, a daughter is born. But Circe is a strange child – not powerful, like her father, nor viciously alluring like her mother. Turning to the world of mortals for companionship, she discovers that she does possess power – the power of witchcraft, which can transform rivals into monsters and menace the gods themselves.
My Review
I'm not drawn to stories of Greek Mythology. So, when it became the May pick for The Girly Book Club. I wasn't sure how I was going to react to reading it. One reason why I was curious to start was that it's the Goodreads Choice 2018 Fantasy Winner. Remembering all the complicated character names can be a challenge. Or reading the story with little knowledge of Greek Mythology can also be confusing. But one thing reigns true, Circe is a woman and a Goddess of Strength. She embodies power and wisdom which is why I ended up liking and relating to this book.
My Rating: 3/5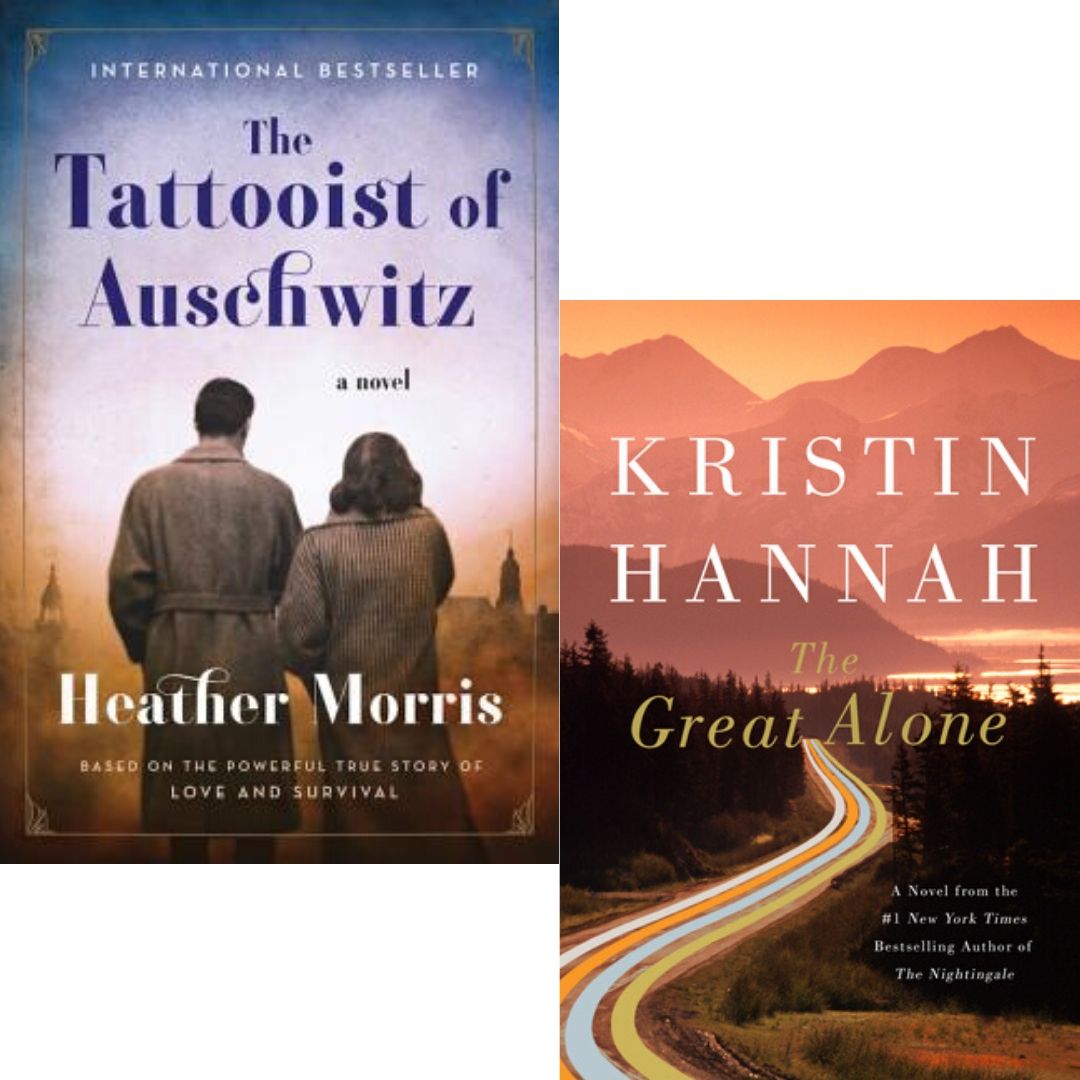 The book tells the story of how Slovakian Jew Lale Sokolov, who was imprisoned at Auschwitz in 1942, fell in love with a girl he was tattooing at the concentration camp.
My Review
Stories like these are painful and heartbreaking to read. The Tattooist of Auschwitz is an international best-seller and based on a true story of love and survival. Reading stories about The Holocaust is always a challenge because it makes me feel emotional, but it's vital to recognize that this is history. It takes place in Auschwitz, and it follows a love story between two prisoners who overcome such obstacles to be together.
My Rating: 3/5
A desperate family seeks a new beginning in the near-isolated wilderness of Alaska only to find that their unpredictable environment is less threatening than the erratic behaviour found in human nature.
My Review
The Great Alone is another excellent favourite book I've read this year. It's about survival in a harsh climate and its effects on the small community and their families. It also touches on unconditional love and how we can't escape our true selves no matter where we choose to live. Kristin Hannah's writing is descriptive, and you get a vivid picture of what rural Alaska was like in the 1970s. It's also the GoodReads Choice 2018 Historical Fiction Winner.
My Rating: 4/5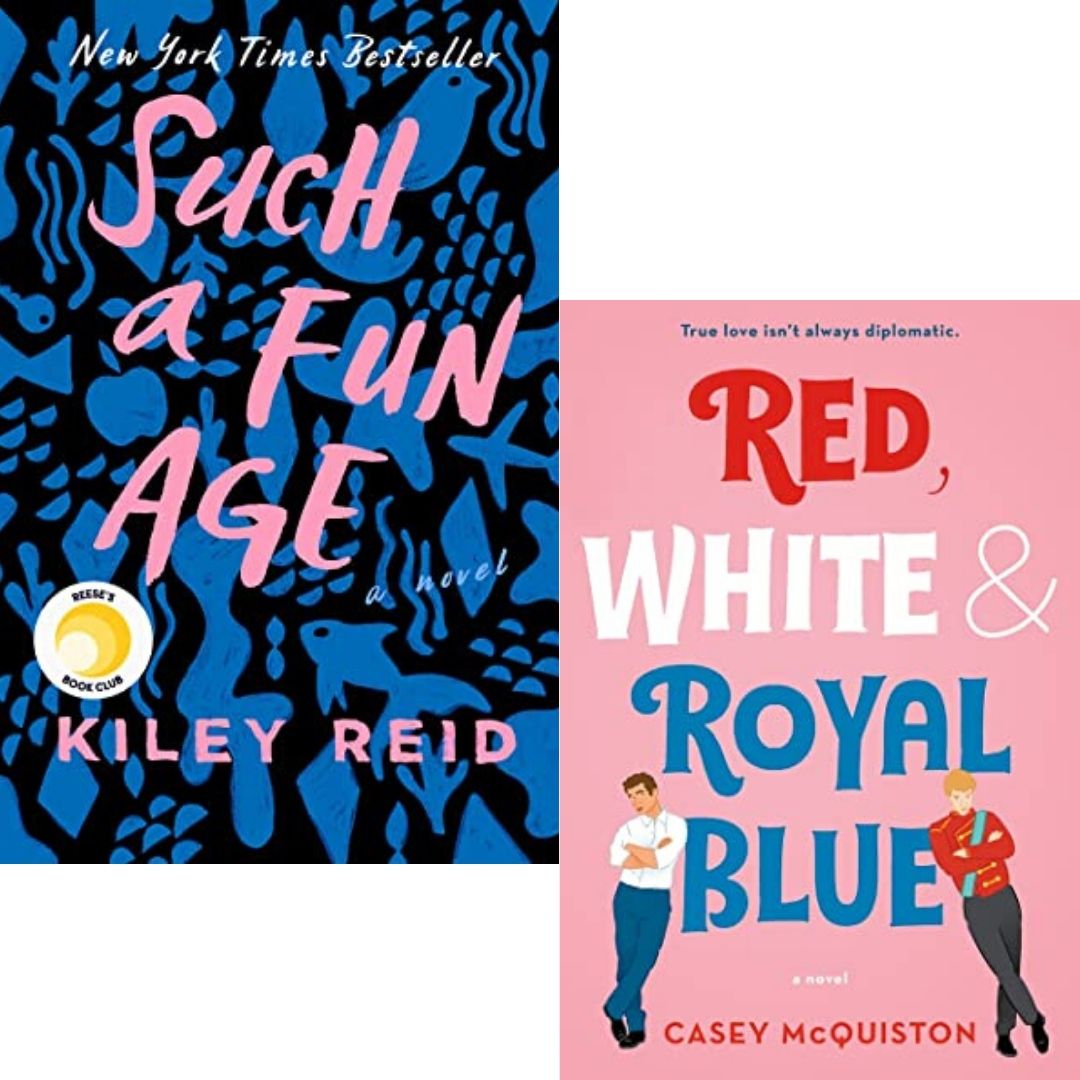 It tells the story of a young black woman who is wrongly accused of kidnapping while babysitting a child, and the events that follow it.
My Review
This fiction book is pertinent to today as we fight injustice and support the Black Lives Matter movement. The microaggressions acted upon and spoken by white characters in this story to the leading African American character Emira showcase modern-day racism and white privilege. The cover of this book may be colourful and bright, but this story opens up a conversation that needs to take place.
My Rating: 4/5
Red, White & Royal Blue follows Alex, a fictionalized First Son who finds himself in a fight with Henry, an English prince, and is forced to befriend him for PR reasons, developing romantic feelings for him along the way.
My Review
I'm a fan of the romance genre, and I was excited to read this book because it was the Goodreads Choice 2019 Romance Winner. But unfortunately, in today's political climate, this story is not realistic. However, I'm happy about the strides the LGBTQ+ community is making in the romance genre and how this book developed such a strong fan base. It makes me hopeful for the future of romance novels and how we can popularize other stories of impactful and powerful love.
My Rating: 3/5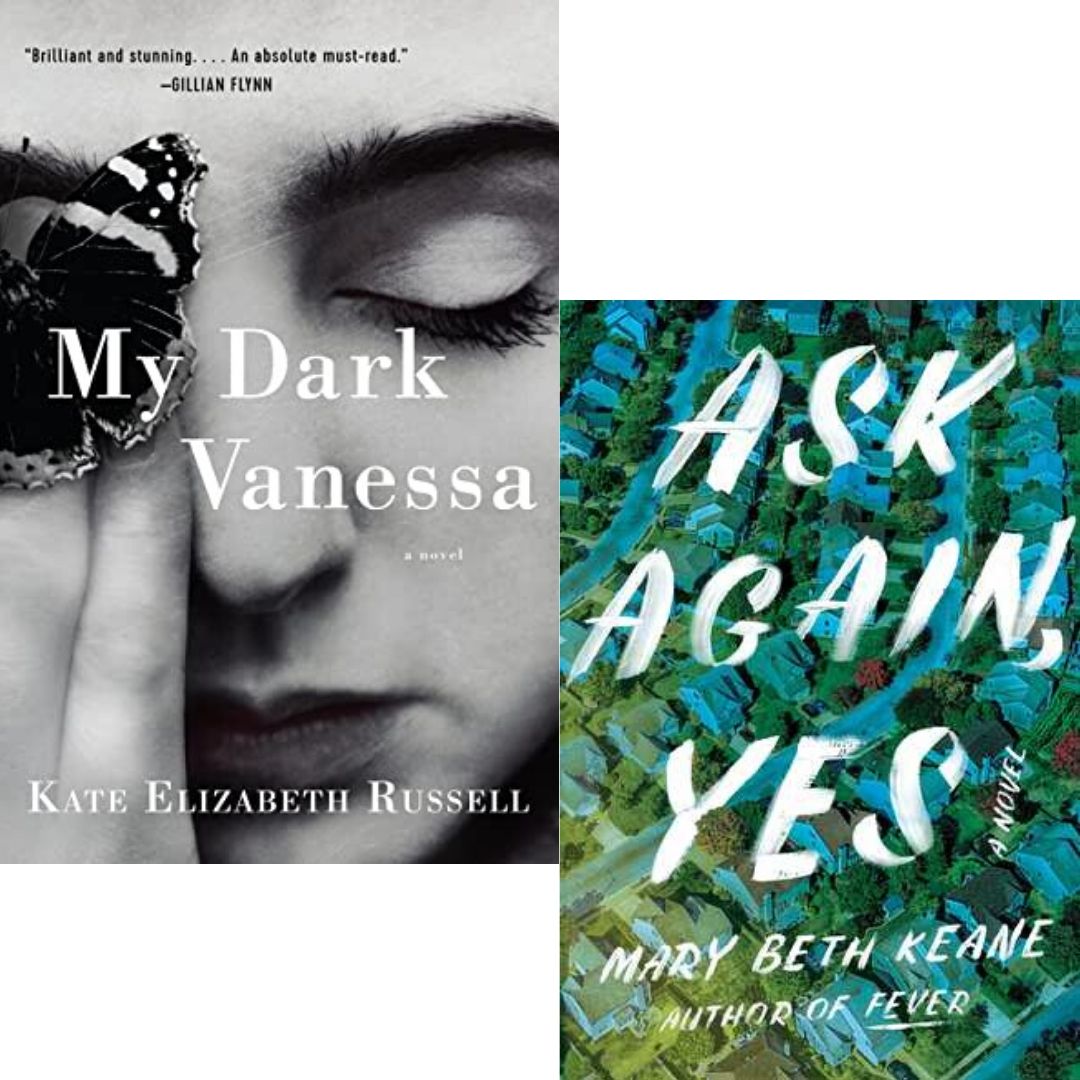 Russell's first novel offers a fictional account of a traumatic sexual relationship between its protagonist, Vanessa Wye, and Jacob Strane. Wye is 15 years old and a lonely student at boarding school when Strane, her 42-year-old English teacher, begins grooming her for a sexual relationship which will come to cast an appalling shadow over her life.
My Review
My Dark Vanessa is a book that will stay with me forever. At times, this story made me cry and feel sick to my stomach. A controversial 2020 release. This story is a modern-day Lolita told from Vanessa's perspective, both when she was a girl and as a woman. It's about manipulation, grooming, and abuse. I don't recommend this book to everyone because it's such an emotional read.
My Rating: 5/5
Francis Gleeson and Brian Stanhope, rookie NYPD cops, are neighbors in the suburbs. What happens behind closed doors in both houses – the loneliness of Francis's wife, Lena, and the instability of Brian's wife, Anne, sets the stage for the explosive events to come.
My Review
Ask Again, Yes was The Girly Book Club pick for June, and it's a great work of fiction. The story uncovers many themes on how we approach mental illness, addiction, and complicated family dynamics. While reading, I took the time to reflect on traits my parents have passed down to me like the characters in the book. I believe that we're more similar to our parents and guardians than we'd like to think.
My Rating: 3/5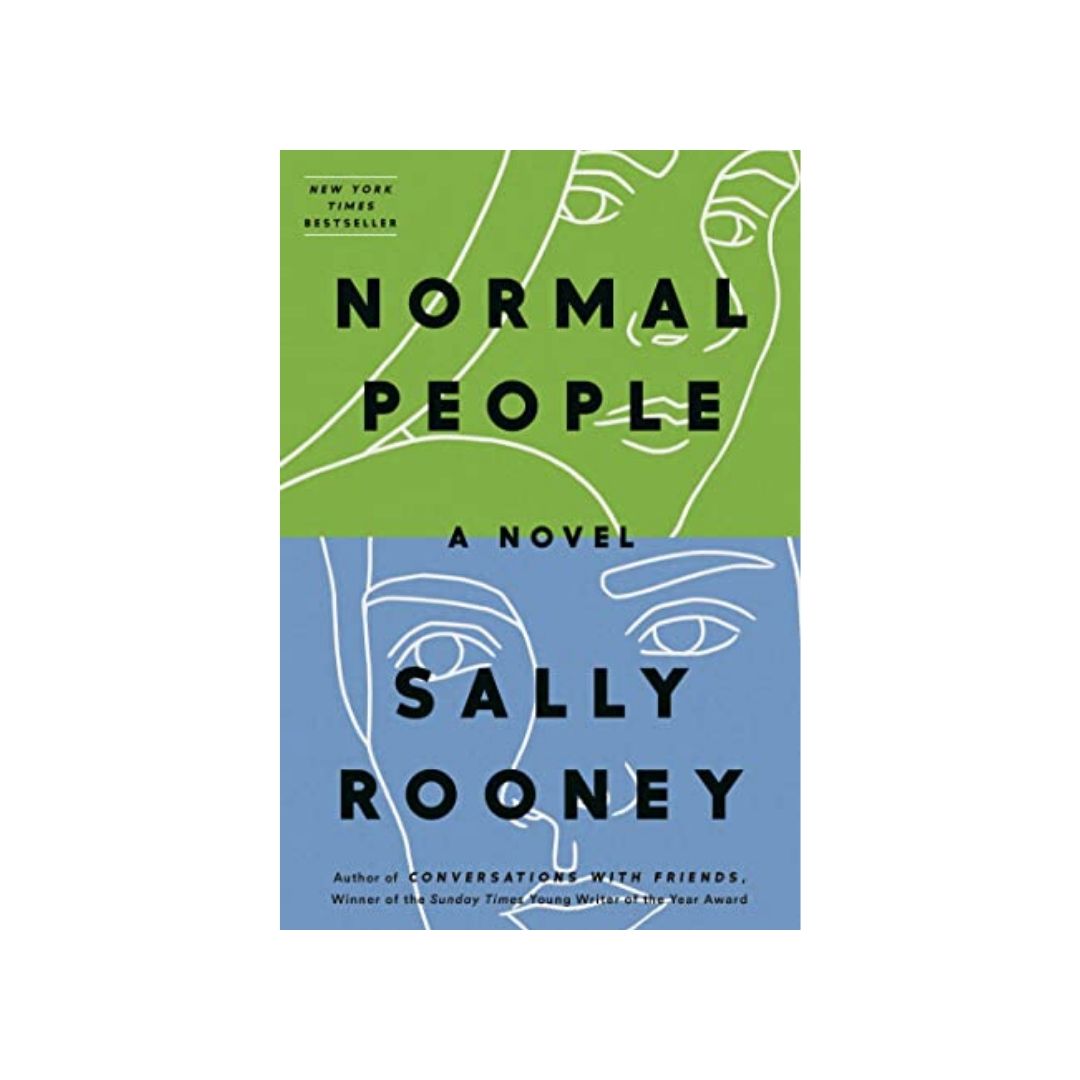 Following Marianne and Connell, from different backgrounds but the same small town in Ireland, as they weave in and out of each other's romantic lives and start to grow up.
My Review
I was so excited to read this book because I am a sucker for non-traditional romances. Plus, hearing that the adapted television series is fantastic was also a factor. The author, Sally Rooney, describes what young love feels like in its awkwardness and naivety. At times, the lovers' cluelessness and dialogue made me laugh out loud. This book is perfect for young graduates and people in their mid-20s because it's so relatable.
My Rating: 4/5
---
What books have you read?
Let me know.