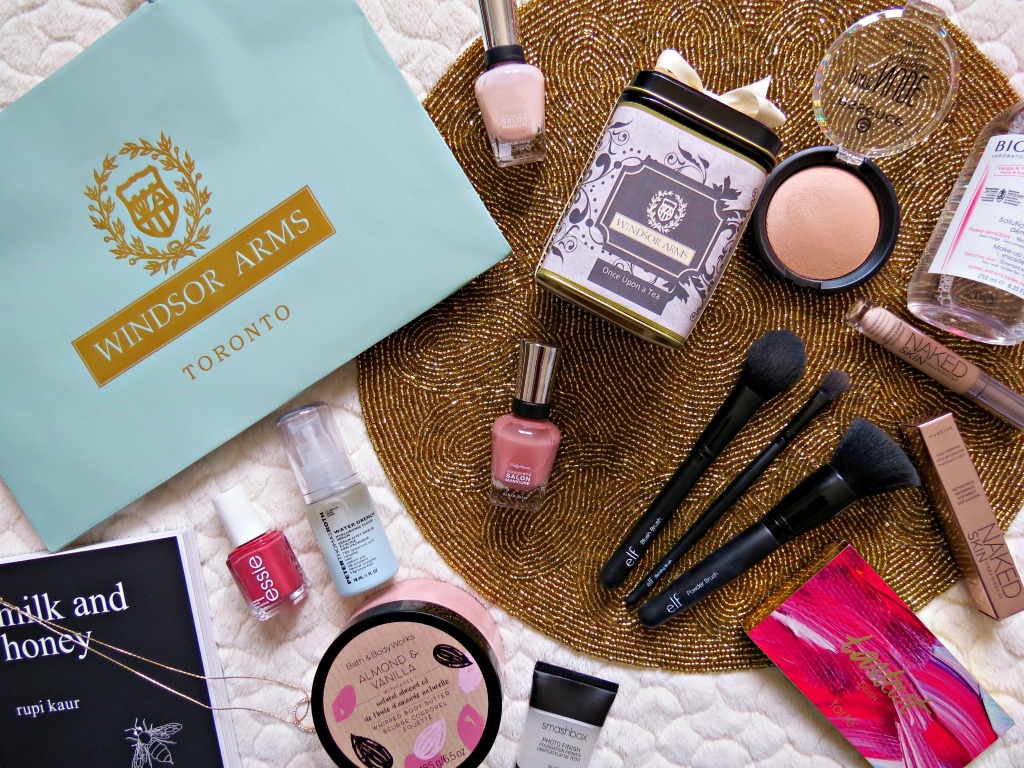 March came in like a lamb and went out like a lion. It was definitely a month full of new adventures and experiences. Which is why I am happy to share with you the products that I've incorporated into my daily routine.
March 2017 Favourites
Last month in my February 2017 Favourites, I mentioned the Peter Thomas Roth Water Drench Hyaluronic Cloud Cream and its amazing results which led me to purchase the matching serum in March. Together the serum and the cream are a dream team that help me hydrate my dry skin in the morning which then causes fewer acne breakouts to occur.
I stopped using makeup wipes before cleansing because it irritated my skin and caused, even more, dryness. Instead, I went back to using this Bioderma micellar water because it is the only makeup remover that doesn't break me out.
Skincare – Bath & Body Works Almond & Vanilla Body Butter (Similar)
I developed a routine of applying CeraVe Moisturizing Lotion in the morning and this decadent Bath & Body Works Almond & Vanilla Body Butter (Similar) in the evening. I am so glad that Bath and Body Works decided to release a natural product line of lotions, shower gels, and bath bombs that stray away from their usually heavy scented products. There is nothing better than going to bed smelling and feeling like a soft warm almond cookie.
My thoughts on the Maybelline Instant Age Rewind Eraser Dark Circles Concealer + Treatment have changed since my February 2017 Favourites post. The Maybelline concealer does do an amazing job at lightening dark circles but does not have enough coverage to camouflage blemishes or hyperpigmentation. That's why I've purchased the Naked Skin Weightless Complete Coverage Concealer again because it both lightens dark circles and hides blemishes.
I read multiple beauty blogs that raved about this highlighter that was under $10 dollars. Sadly, Essence decided to discount the product but if you can get your hands on it purchase it. It's a gorgeous champagne shade that lightly glitters the skin and the size of the pan is pretty unbelievable for the price.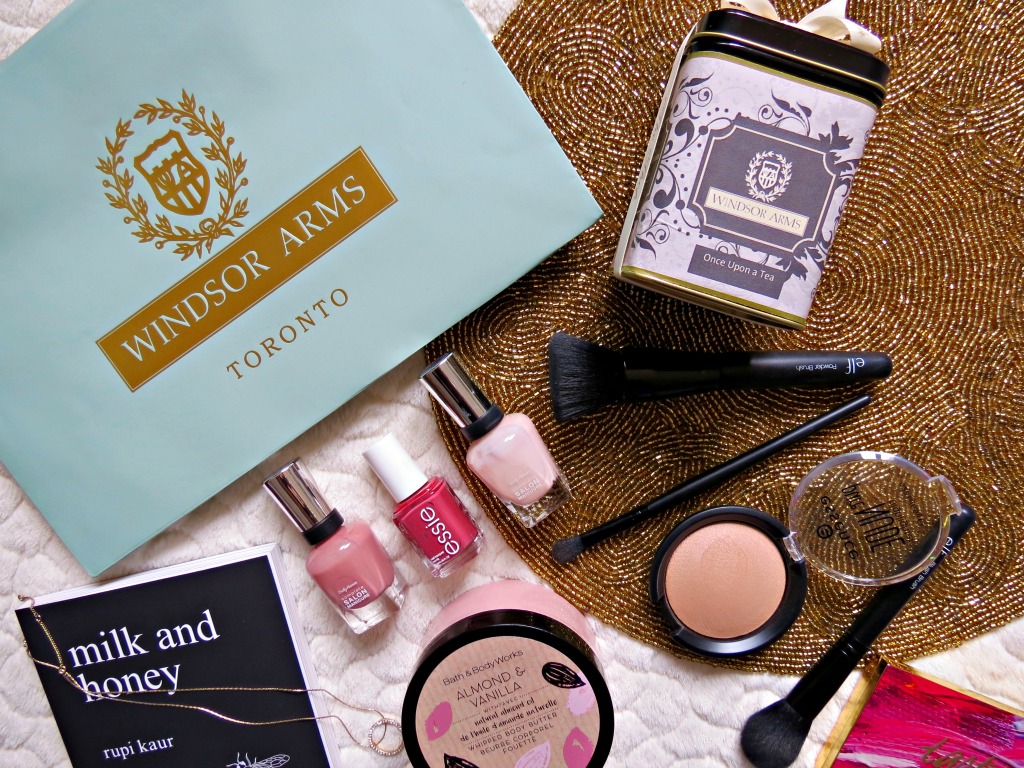 Face – Tarte Tarteist Blush Palette (Similar)
I watched a Tati video on the do's and don't of applying base makeup and re-learned how to put on blush. In March, I also switched my blush brush for a small stipple brush and it picks up the fine pigment of the Tarte Tarteist Blush Palette (Similar) way better.
I'm not sure why, but in the month of March I decided to start to painting my nails once a week. This led me to purchase a gorgeous raspberry shade called 208 In Stitches from Essie and re-discover some old favourites like Sally Hansen Complete Salon Manicure in 340 Sweet Talker and Sally Hansen Complete Salon Manicure in 240 Pink Pong.
I've been a fan of E.L.F. brushes for a while and the quality of their synthetic brushes are wonderful for anyone who wants to grow their set. They are affordable, soft, and apply any makeup product with ease. In March, I purchased the Blush Brush, Powder Brush, and Eye Blending Brush.
Fashion – H&M Gold Circle Crystal Necklace (Similar)
I fell in love with this dainty H&M Gold Circle Crystal Necklace (
Similar
) in the beginning of March and knew it would be an important piece in my jewelry collection. It symbolizes new beginnings and growth.
Books – Milk and Honey by Rupi Kaur
I've been a fan of Rupi Kaur's poetry on the internet now for a while and decided to pick up a physical copy of her Milk and Honey book in March. Rupi Kaur is a voice for so many people and her work will leave you speechless. If you are into poetry, I recommend this book because it can help you reflect on moments of joy and pain.
Food – Windsor Arms Hotel Once Upon a Tea
I cannot stop mentioning my high tea experience because it was so unforgettable. In order to re-create the evening at home, I purchased one of the hotel's loose leaf teas in the flavour Once Upon a Tea which is a decadent black tea with hints of caramel, chocolate, and vanilla.
---
What were your March 2017 favourites?
Let me know in the comments!