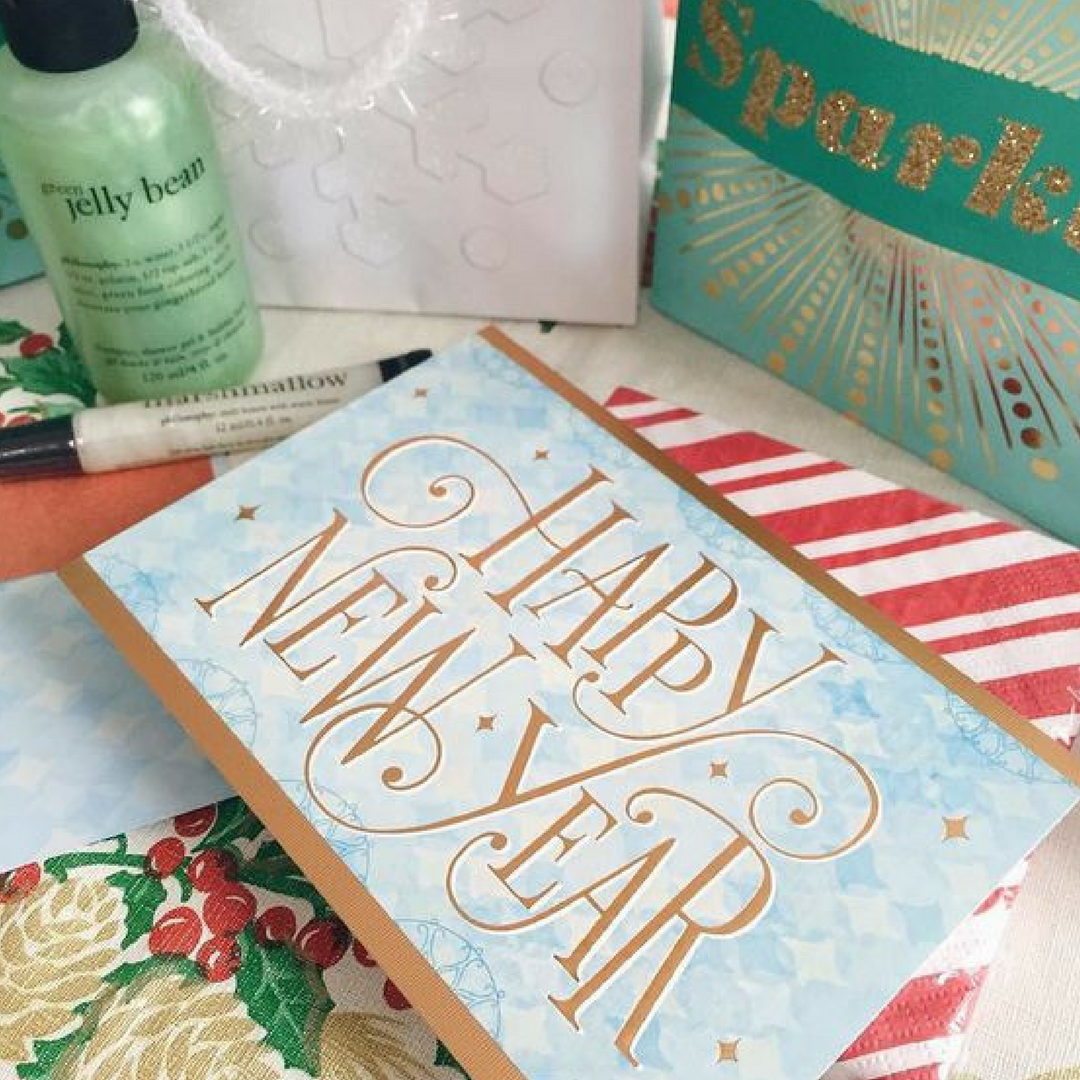 Assemble your stash of glitter pens and prepare to write! It is time to finish up your holiday cards and seal those envelopes. However, if you haven't made it to the postage office yet – here are fifteen quotes for your holiday cards!
Also, if you are choosing to send out physical cards rather than virtual ones this year please consider purchasing from Unicef. The purchase of a box of these cards helps Unicef provide 14 packets of high energy biscuits, specially developed for malnourished children in emergency situations.
15 Quotes For Your Holiday Cards
Holiday Themed
"Wishing you a season of gladness, a season of cheer, and to top it all off – a wonderful year."
"Merry everything and happy always."
"We are like a snowflake, all different in our own beautiful way."
"May your days be merry and bright."
"Candy cane wishes and mistletoe kisses to you."
Christmas Themed
"It wouldn't seem like Christmas if we didn't get in touch, and send the season's greetings to the folks who mean so much."
"The bell rings for all who truly believe. May the magic of Christmas remain in your heart and the sound of a bell in your ear."
"May the Christmas season bring special moments and happy memories."
"The best way to spread Christmas cheer is singing loud for all to hear."
"Christmas is the spirit of giving without a thought of getting." – Thomas S. Monson
Hanukkah Themed
"A little more fun, a little more love, a little more light every night that's the joy of Hanukkah."
"May the light of the menorah bring you great joy."
"As we celebrate the festival of lights, I wish you a Happy Hanukkah! May your family be blessed with joy and good help this Hanukkah."
"Even in darkness, it is possible to create light. Happy Hanukkah!"
"Happy Challah Days!"
---
What's your favourite Holiday quote?
Let me know!